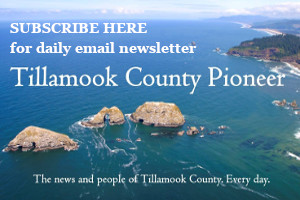 MANZANITA, OR, January 27, 2022 – The Lower Nehalem Community Trust will host a webinar on Monday evening, February 7, 2022 from 7:00 to 8:30 PM. Bob Van Dyk, Oregon and California Policy Director of the Wild Salmon Center will present THE OREGON PRIVATE FOREST ACCORDS – FOREST POLICY AND SALMON STREAMS. Bob will discuss the negotiation process, the features of the Accord, and how the Accord is likely to impact rules and forestry practices under the Oregon Forest Practices Act. Participants will have the opportunity to ask questions.
The webinar is open to the public. Registration is required. The link can be found on LNCT's website at https://www.nehalemtrust.org/events/.
History was made in October 2021 for Oregon forests and salmon rivers when 13 timber representatives and 13 conservation and fishing groups reached an unprecedented conservation agreement, deemed the Private Forest Accords. One of the conservation groups involved in the negotiations was the Wild Salmon Center, headquartered in Portland.
The agreement between the industry and environmental groups proposes an overhaul of the Forest Practices Act to better protect wild salmon streams on more than 10 million acres of private Oregon forestland. The changes are anticipated to dramatically improve the state's forestry rules for salmon stream protection, long considered the weakest on the West Coast. These changes represent a huge step forward for climate-smart forestry, particularly in safeguarding the cold, clean water that Oregon's wild fish will increasingly need.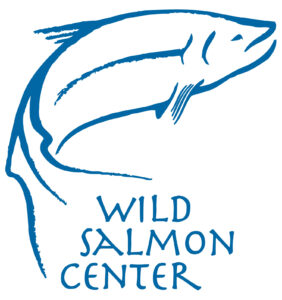 Bob first worked for Wild Salmon Center on Oregon State Forest policy in 2010, and he now leads the Center's efforts to protect and restore salmon strongholds in Oregon and California. Bob's background is in forest policy and in academia. He has a Ph.D. in political science from the University of Washington, and worked for 21 years at Pacific University in Forest Grove, where he is now a professor emeritus.

LNCT's mission is to preserve land and nurture conservation values in partnership with an engaged community in the Nehalem region of the Oregon Coast. If you would like to know more about the webinar or LNCT, contact Executive Director Ben Pittenger at ben@nehalemtrust.org or at
(503) 368-3203. Our office is located at 532 Laneda Avenue, Suite C, Manzanita.