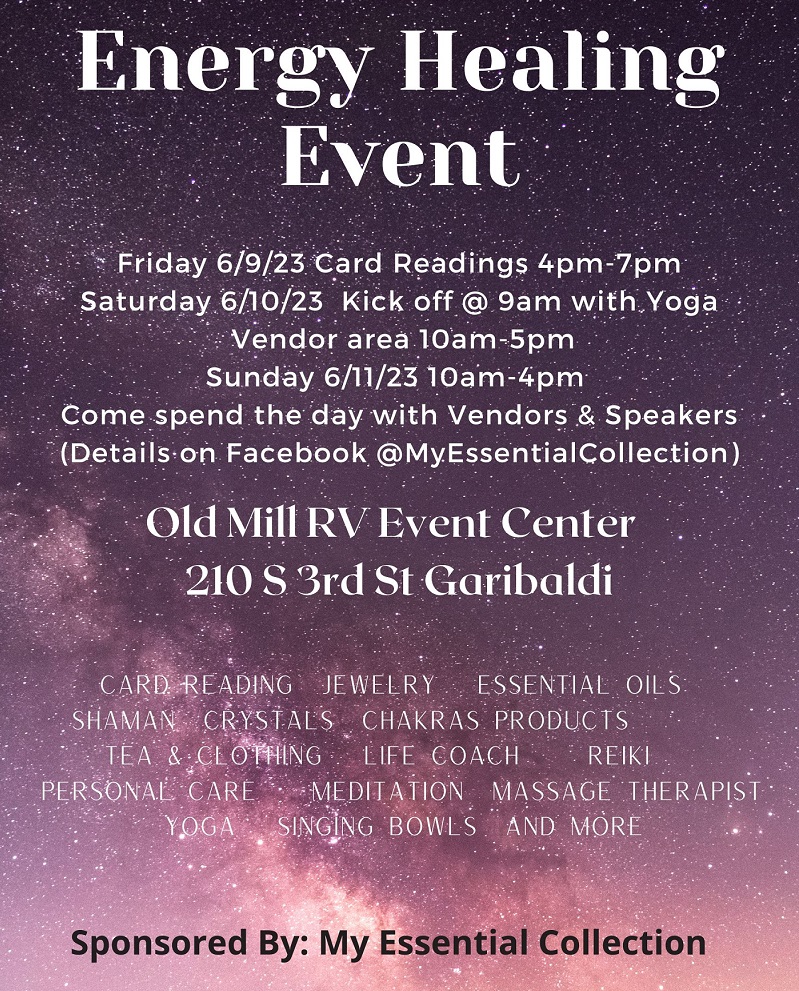 On February 13th, 2020 at 7 pm the Lower Nehalem Watershed Council will host Steve Trask for a presentation about Beaver Dam Analogues. In this talk, Steve will talk about the importance of Beavers as ecosystem engineers and keystone species, the watershed impacts of not having enough beavers, and finally what beaver dam analogues are and how they can help! This is an exciting opportunity to learn about an unusual technique for habitat restoration.
Steve Trask is the Senior Fish Biologist for Biosurveys Inc. He has over 25 years of experience surveying river and stream habitat on the Oregon Coast. In collaboration with the Mid Coast Watershed Association and ODFW, he created the Rapid Bioassessment process that is currently being used to map juvenile salmon distribution in the Nehalem Watershed. He also is currently working with the Upper Nehalem Watershed Council to install beaver dam analogues.
This promises to be a very exciting and interesting talk. This presentation is a part of the Lower Nehalem Watershed Council's regular Speaker Series. All talks are held at the Pine Grove Community House, 225 Laneda Ave in Manzanita. The program begins at 7 pm.
Our upcoming speakers and topics are:
Feb 13th – Steve Trask – Beaver Dam Analogues
Mar 12th – Tiffany Garcia – Amphibian Response to Timber Harvest Practices
April 9th – Benjamin Clemens – Lamprey in Oregon (specific topic TBD)
May 14th – Doug Glavich – Using Lichens to Monitor Air Quality
A raffle will also be held. A $5 donation at the door gives attendees a chance to win a gift certificate to a local business and winners are drawn at the end of the presentation. "I ♥ The Nehalem River" bumper stickers will also be available by donation.
This presentation will be preceded by a meeting of Lower Nehalem Watershed Council's Board of Directors. Join them at 5 pm to get a glimpse behind the scenes of the LNWC's work! There will also be information about how to get involved with the council's work and opportunities to have native plants installed on your property!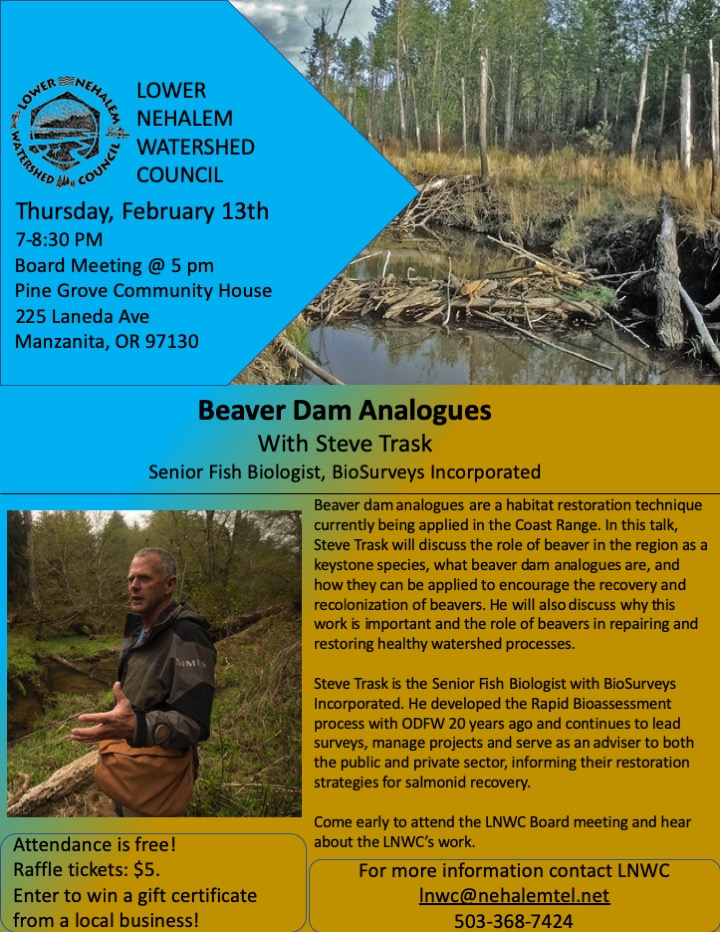 This event is FREE and open to the public. Find more information on our speaker series on our Facebook page (https://www.facebook.com/lnwc1).
Date & Location: February 13th, 2019 at Pine Grove Community House (225 Laneda Ave, Manzanita)
Time & Agenda:
5:00 LNWC Board Meeting
7:00 PM Presentation
8:30 PM Adjourn