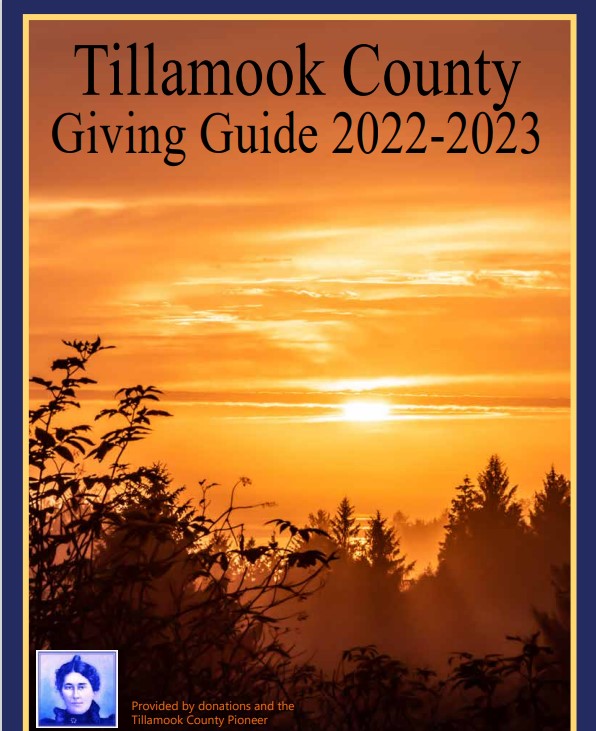 As the holiday season continues and the days get shorter – and darker and rainier – we may find ourselves wishing we could gather indoors with family and friends. The desire to see our loved ones can make us lose sight of how we could be putting ourselves or others at risk. Making a plan ahead of time can help us to remember why we're choosing activities that keep us safe, even though they mean we are physically distant.  
Oregon Health Authority's Safe + Strong campaign launched a new home page today that can help with planning lower-risk activities. This recent update encourages visitors to make a plan to keep your loved ones safe with resources and information about the impacts of the pandemic. Here are some tips on how to stay safe and connected to loved ones while following COVID-19 public health guidelines:
Wear a mask: With anyone you don't live with, indoors or out
Stay six feet apart: We all miss hugs. But right now it's the best way to show how much we care
Go digital: Even 10 minutes together online or on the phone can make someone's day
Meet outdoors: Put on your warmest clothes and meet outside this winter
Keep groups small: There's strength in small numbers
Make strong choices: Share this chart to help make a plan
The site is designed to provide resources to Black, Indigenous and People of Color communities about COVID-19. The updated site provides resources and information in 12 languages to support people in Oregon whose primary language is not English.
This winter, let's plan to change the way we do things—to keep our families safe.
Oregon crosses another threshold in the spread of COVID-19
Today, Oregon has crossed another threshold since COVID-19 was first detected in our state in February, with more than 100,000 cases reported. OHA reported 1,390 new confirmed and presumptive cases of COVID-19 as of 12:01 a.m. today, bringing the state total to 100,308.
OHA Public Health Director Rachael Banks noted the milestone: "While this significant number reflects how widely the novel coronavirus has spread within our communities, I want to acknowledge every Oregonian who has been affected by this pandemic and thank the vast majority of Oregonians who've taken steps to protect their families, their neighbors, and the most vulnerable members of our communities."
"COVID-19 hasn't spread as fast as it has in most other states. But every infection, every hospitalization and every death are one too many. The safe and effective vaccines we're distributing across the state offer real hope we can end this pandemic. But it's too soon to drop our guard."
Both Idaho and Nevada, two of our neighboring states with fewer residents, have reported more total cases — more than 125,000 for Idaho and 194,000 for Nevada. Oregon also has the 44th lowest level of average daily cases among all states, according the Centers for Disease Control and Prevention.
Vaccine update: Oregon receives scheduled supply of 35,100 COVID-19 vaccine doses for current week
Oregon has received its full scheduled supply of 35,100 Pfizer-BioNTech COVID-19 vaccine doses for the week of Dec. 13-Dec. 19, 2020.
A total of 685 health care workers received their first doses of the COVID-19 vaccine by the end of Thursday Dec. 17. Of that total, 433 health care workers were vaccinated yesterday.
OHA Director Patrick Allen said, "The sprint to the starting line is over. Now the hard work begins to vaccinate the critical mass of adult Oregonians needed to end this pandemic. Thanks to all the front-line health care workers who literally rolled-up their sleeves to take their first doses of this safe and effective vaccine. By taking this vaccine, they're not only getting the protection they need and deserve to care for patients, they're also showing the rest of us that the vaccine is safe to take and it works to stop the virus."
Oregon issued its guidelines for prioritizing health care workers earlier this week. Oregon has defined health care workers who are eligible for the first phase of vaccine distribution as any worker in a health care setting who comes into contact with patients and could be exposed to the virus.
Oregon's definition of health care workers includes, but isn't limited to: Emergency medical service personnel, nurses, nursing assistants, home healthcare personnel, physicians, technicians, therapists, phlebotomists, pharmacists, students and trainees. It also means staff in clerical, dietary, environmental services, laundry, security, engineering and facilities management, billing, volunteer services and other roles.
State of emergency extended until 
March 3
This week, Governor Kate Brown extended her declaration of a state of emergency regarding COVID-19 for an additional 60 days, until March 3, 2021. The previous executive order was set to expire on Jan. 2, 2021.
The state of emergency declaration is the legal underpinning for the executive orders the governor has issued to keep Oregonians healthy and safe throughout this crisis, including orders regarding the risk level framework that establishes essential health and safety protections for Oregon and orders around childcare, schools, and higher education operations. Extending the state of emergency declaration allows those orders to stay in effect.
The Governor reviews and re-evaluates each emergency order every 60 days to determine whether those orders should be continued, modified or rescinded. The findings of this review process are listed in the executive order.
Modeling projections show cases increasing
OHA released its latest modeling on Friday December 18th, which shows a projected increase in COVID-19 cases. It also shows that more Oregonians are staying home and physically distant.
According to the model, the effective reproduction rate — the expected number of secondary cases that a single case generates — was estimated to be 1.22 as of Nov. 28.
The current level of transmission could result in in approximately 2,200 new daily cases and 110 additional daily hospitalizations by 

Jan 1

.
If people are not diligent about mask wearing and physical distancing, resulting in a rise in transmission like what Oregon experienced in early November, new daily cases could rise to 2,550.  COVID-19 patients needing hospital care in the next two weeks would similarly rise, to 125 per day.
Conversely, if people remain diligent against the virus, transmission could mirror the levels from mid-October, with daily cases at about 1,200. Under that scenario, hospitalizations would drop substantially to about 55 per day.
The model shows that Oregonians are travelling less frequently and that three out of four are regularly wearing masks or face coverings.