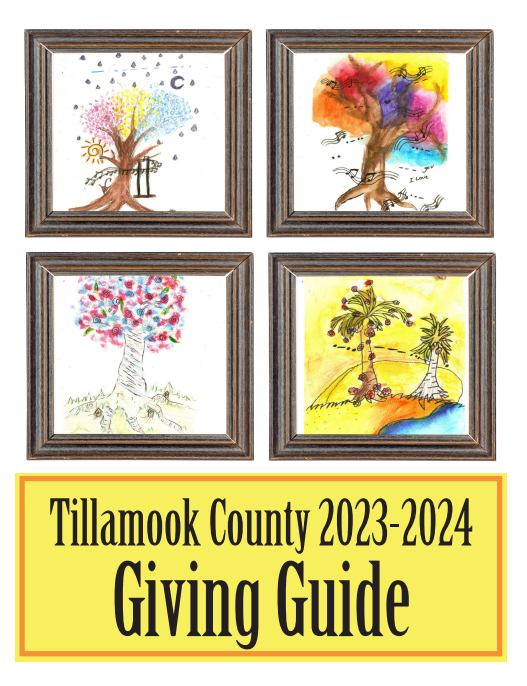 TILLAMOOK – When people think about industries needing to remake themselves to improve their impact on the environment, not many would automatically picture tourism, but the Oregon Coast Visitors Association is taking a hard look at improving coastal resiliency.
OCVA is one of the first destination management organizations in the United States to release an official Climate Mitigation, Adaptation and Resiliency Plan focused solely on tourism. The plan takes a completely voluntary private-sector approach, providing opportunities and incentives for industry participants to engage in meaningful and accessible mitigation, adaptation and resiliency solutions.
The solutions presented in the plan are significant in that they can be performed immediately; they reduce greenhouse gas emissions; they bolster ecosystem and community resilience; they affect a large range of people; and they help provide access for tourism stakeholders on the Oregon Coast to enter the sustainable tourism space. The plan does not include any advocacy for any additional government regulations, but rather chooses a volunteer-driven approach.
"We are proud to be industry leaders, carefully navigating what a climate mitigation, adaptation and resiliency plan should look like for tourism as well as understanding the impacts of a changing climate on our tourism industry," OCVA Deputy Director Arica Sears said. "This plan looks at how our scope of influence can help our industry reduce emissions and, through that work, improve visitor experience even more on the Oregon Coast."
The plan is based on the Glasgow Declaration – which was launched at the United Nations Climate Change Conference and signed by OCVA in 2021 – and seeks to reduce emissions to 55 percent below baseline by 2030 and to 100 percent below baseline by 2050. In addition to tourism, the work will benefit the climate solutions economy, which is estimated to be worth up to $26 trillion by 2030.
Plan components include the following goals for the Oregon Coast tourism industry:
Support measurement of greenhouse gas emissions;
Support decarbonization and reduce greenhouse gas emissions;
Support and safeguard regenerative tourism efforts along the Oregon Coast to help visitors and coastal communities experience a better balance with nature;
Collaborate with other businesses and agencies in all resiliency efforts;
Support resiliency efforts through financing activities that accomplish these goals; and
Ensure resiliency planning is diverse, equitable and inclusive.
Some of the projects that OCVA might undertake through this plan include expanding electric vehicle infrastructure for charging and providing opportunities for visitors to rent and utilize these vehicles. Other transportation-related initiatives also will be supported, including efforts to get more multiple-passenger vehicle travel up and down the Oregon Coast, reducing the number of single-passenger vehicles to alleviate congestion and lower emissions.
Though some strategies might seem to transcend tourism, all recommended solutions have a strong link to the industry. For example, one project under this plan is OCVA's Keeping Seafood Local Initiative. Exporting large amounts of local seafood, while local restaurants import hundreds of millions of dollars of product to feed coastal visitors, generates large amounts of unnecessary greenhouse gas emissions, outsources local jobs, reduces coastal disaster resiliency, hurts small seafood outfits and creates economic leakage when money leaves the coastal communities.
"The tourism industry is a leading economic driver on the Oregon Coast that supports visitors, business, agritourism, workforce, quality of life and infrastructure development," OCVA Executive Director Marcus Hinz said. "Therefore, it is uniquely positioned to develop and support resiliency and adaptation planning. This report integrates OCVA's goals with those of the Glasgow Declaration. It provides a roadmap to guide OCVA in the implementation of these goals, and offers suggestions of prioritized resiliency, mitigation and adaptation actions. Overall, this report aims to demonstrate what resiliency, mitigation and adaptation action could look like on the Oregon Coast. It aims to provide clarity on a way forward."
The plan is available online, and those interested can go to https://visittheoregoncoast.com/wp-content/uploads/2022/09/OCVA-Mitigation-Adaptation-and-Resiliency-Plan-2022.pdf.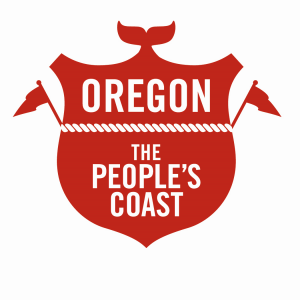 About Oregon Coast Visitors Association: Oregon – The People's Coast – 363 miles of possibilities. A Coastal Utopia for All. The tourism industry is one of the leading economic drivers on the Oregon Coast. Our mission is to inspire travel and strengthen collaboration to create and steward a sustainable coastal economy.
The Oregon Coast Visitors Association (OCVA) is the official Regional Destination Management Organization (RDMO) for the entire Oregon Coast as designated by the Oregon Tourism Commission (dba Travel Oregon).
OCVA has the honor of working with coastal communities to align partnerships, destination development projects, and destination marketing with the vision of creating "a coastal utopia for all." This includes coastal stakeholders, new and returning visitors, and the natural resources that make these coveted experiences so magical.