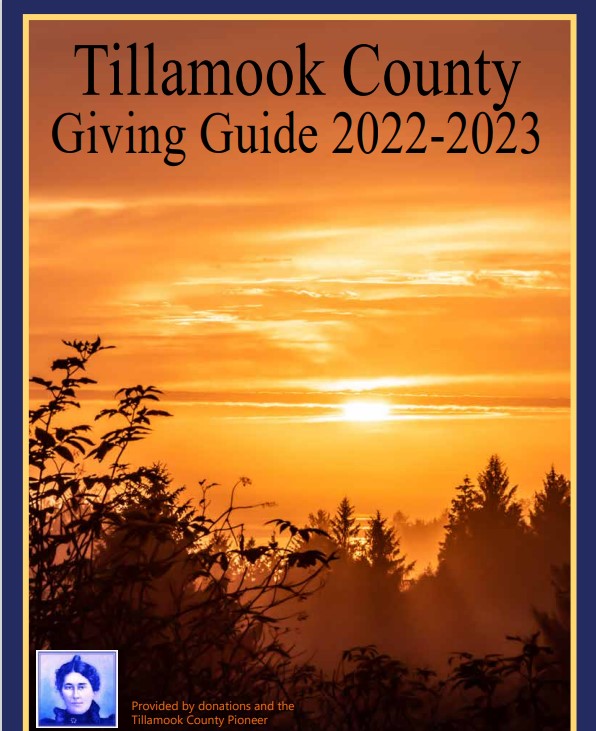 The Tillamook County Solid Waste Department is pleased to announce that the Manzanita Transfer Station will be adding an additional day to their operating hours. Effective Thursday, March 21, the transfer station will be open, Thursdays, Fridays, Saturdays and Sundays, 10am until 4pm.
"We are pleased with our new staff and the changes we have made at Manzanita," states David McCall, Solid Waste Program Manager, "there are more improvements to come, but at least we have the mechanics in place to be open more hours to better serve our local public.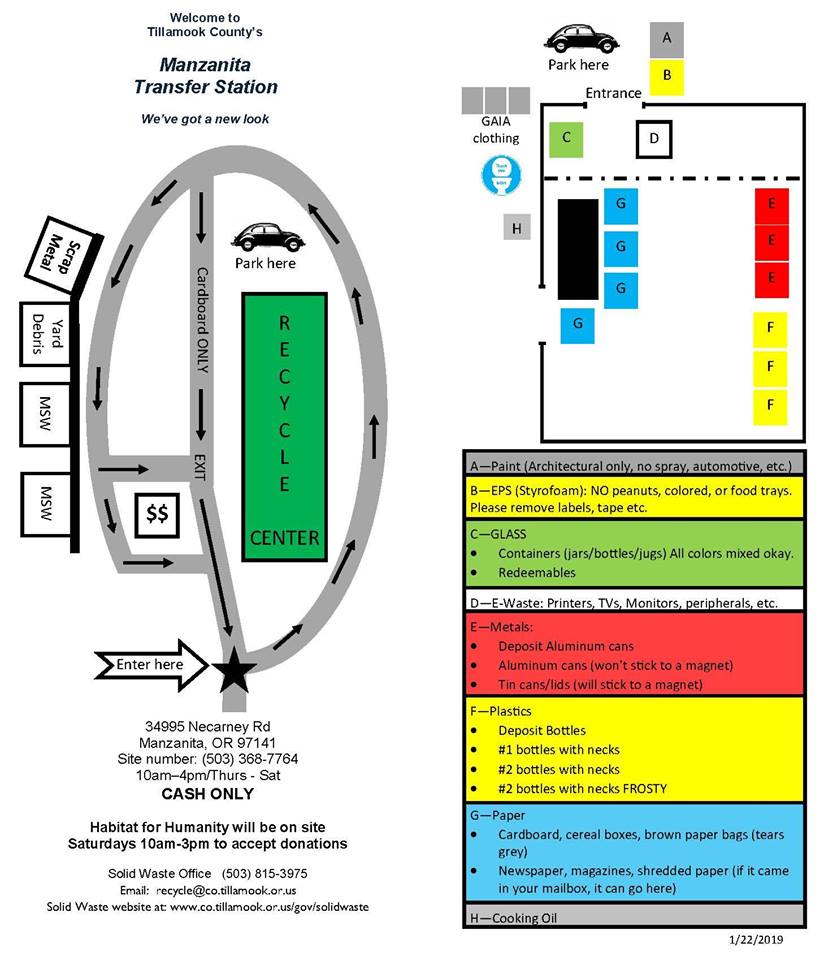 The Manzanita Transfer Station is here to serve the local community, offering a full line of recycling, as well as disposal options for both yard debris and municipal solid waste. If you have good items looking for a new home, Habitat for Humanity is also on site accepting donations for the Tillamook ReStore Saturdays between 10 am and 3 pm." Manzanita Transfer Station solid waste disposal is cash only. There are some changes in the recycling, for example, MTS doesn't take aseptic containers, (used for milk, nut milk, soup broth, etc.) see the map graphic that lists accepted items and shows reconfiguration of the site; On the positive side, glass is no longer sorted by color and paper is either white or cardboard—no more low or high value and all recylcing can be done inside, out of the weather!
Pacific City Transfer Station will also be adding Sunday afternoons effective March 24. The hours of operation at Pacific City Transfer Station will be Fridays, 9am-4pm; Saturdays, 9am-4pm; Sundays, 1pm-4pm; and, Mondays, 9am-4pm. Please note the different hours for Sundays.
Please visit http://www.co.tillamook.or.us/gov/SolidWaste/TransferStations.htm for updates including recycling opportunities.