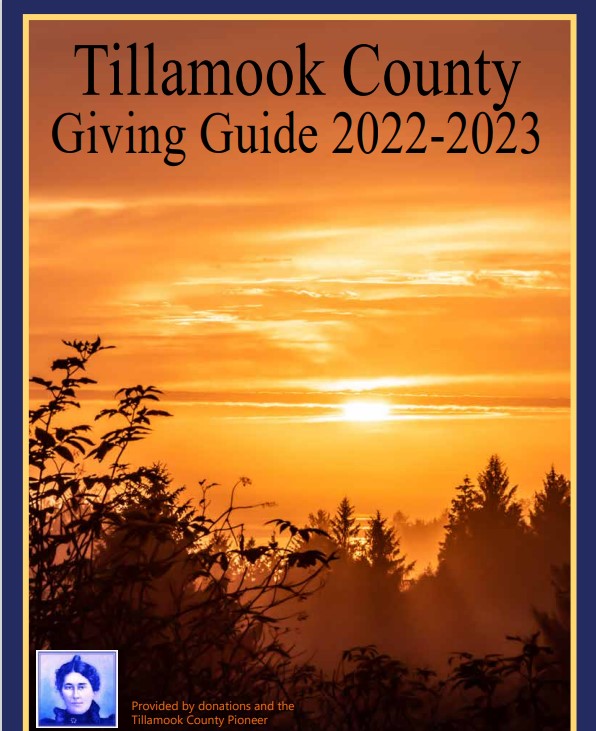 On Sept. 5, Manzanita became the first city on the Oregon coast to ban single-use plastic carryout bags. The ordinance was passed by unanimous vote of the city council and will take effect Nov. 5.
The small group that drafted the ordinance hopes other coastal cities will follow suit and join the effort to reduce plastic pollution filling the ocean, marring beaches and killing wildlife. As committee member Michael Maginnis said: "Thank you, Manzanita, for valuing a clean beach and a bag-free ocean! And, to the rest of our great beach towns: Who's next?"
Manzanita, a city of 725 residents 14 miles south of Cannon Beach, joins Oregon cities such as Ashland, Corvallis and Portland; the state of California; and countries such as France, Italy and Kenya in eliminating these bags, which are used for a few seconds, then discarded to forever harm the environment.
The endeavor began a little over a year ago, in a discussion between Maginnis, a board member of CARTM, the local recycling center, and Jan Behrs, a new resident shocked at the amount of plastic debris on Manzanita's beautiful beach.
After a presentation by Environment Oregon, a small group of concerned citizens met monthly to decide how to proceed. They drafted a petition to gauge residents' and visitors' interest in a ban and kicked off signature-gathering with a CARTM-sponsored showing of "Bag It," a movie that follows one man's attempts to make sense of his plastic-coated life. About 40 people attended the movie and signed the petition that night.
Committee members also surveyed the city's businesses on the effect a ban would have on them and came up with positive results. Manzanita's  community culture strongly supports recycling and environmental safety; most merchants already use paper bags and were willing to encourage customers to bring their own.
"It takes a bit of self-training to get into the habit of using your own bags, emptying them, then putting them back in the car, " said Behrs. "But, really, what's worth more? A few minutes' convenience, or the life of the planet?"
With the help of Megan Ponder, a Nehalem resident who worked for the City of Portland on sustainability policy, the group drafted an ordinance with language reflecting that of other Oregon bag ordinances, in hopes of someday cheering a statewide ban. Members presented it to City Manager Jerry Taylor, who put it on the council's July 12 agenda. Karen Reddick Yurka, CARTM's executive director, spoke in favor of the ordinance at that meeting.
Ponder, who led the development and implementation of Portland's bag ban, noted: "Manzanita experiences the impact of plastic pollution on its beaches daily. As the first coastal community in Oregon to ban single-use plastic bags, Manzanita is a leader, taking action on an issue important to its residents that will inspire other coastal communities impacted by plastic pollution."
"I applaud the City of Manzanita for taking this step," Reddick Yurka said after the Sept. 5 vote. "Plastic bags are difficult to recycle, and many of them never make it to the recycle bin, instead ending up in trees and, eventually, in the ocean. Fortunately, there are good alternatives to single-use carryout bags. Thank you, citizens of Manzanita, for encouraging the council to approve this measure."
Council President Linda Kozlowski had kudos for all involved: "We live in an amazing place where we are always looking for ways we can better our community. The fact that a group of citizens took the initiative to do their homework and come to the council with a well-thought-out strategy to end the use of single-use plastic bags was awe-inspiring. I am so very proud of our community – especially our business community – for stepping up and supporting this ban."
More Information:
Michael Maginnis: mmaginnis007@gmail.com
Jan Behrs: janbehrs@hotmail.com
Karen Reddick Yurka: ed@cartm.org
Linda Kozlowski: linda.kozlowski@gmail.com
Megan Ponder: mjponder@gmail.com