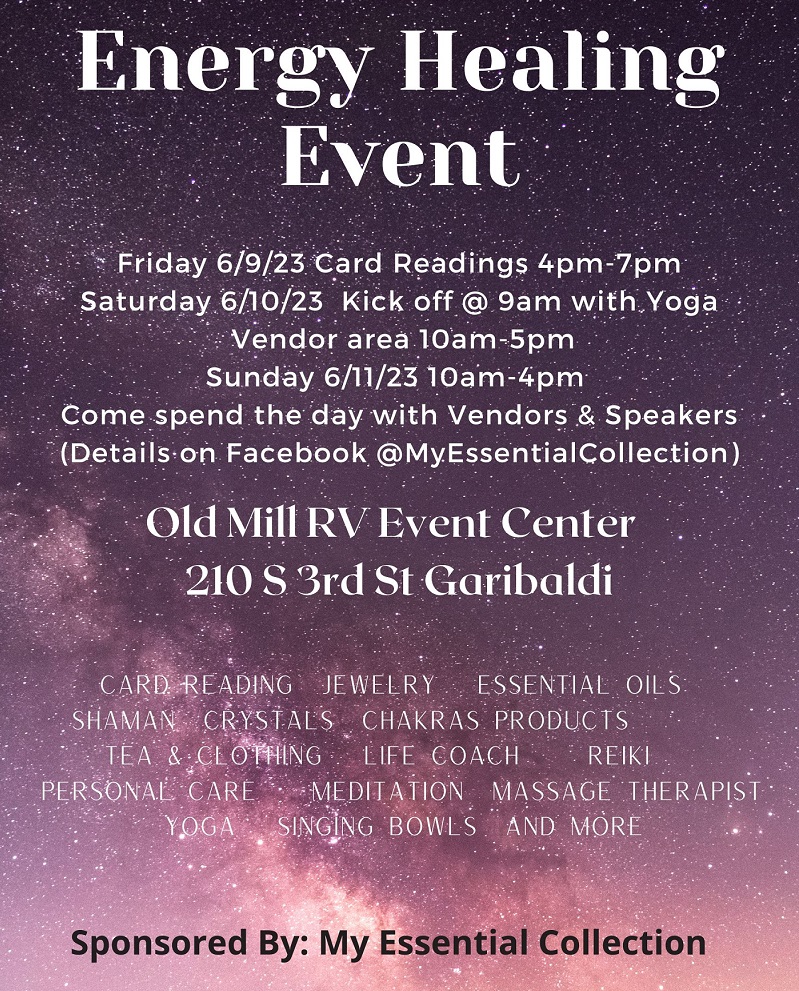 By Dave Dillon
Manzanita's popular 4th of July parade will return this year and a brand-new poster commemorating the occasion and its theme "Return to Glory" honors the event.
The traditional, small-town celebration, a highlight of any summer, was suspended for three years, due to the concerns about the pandemic.
The parade features walkers, marchers, dancers, horses, flags, home-made floats, bicyclists, classic cars, fire trucks, bookmobiles, marching bands and, every year, something new.
"I was honored when I was asked to create a poster for this year's big day," said Manzanita artist Lori Dillon. "It was important to me to depict Neahkahnie Mountain, the bright colors, the candy, the fun, and especially the people of all ages marching and watching."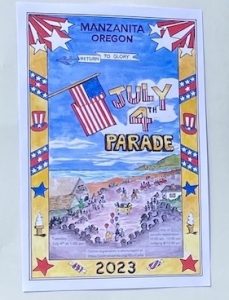 The posters, created in pen, ink and watercolor, will be on sale at the Manzanita Visitor Center for $30 each, with proceeds helping fund the parade itself. The Visitor Center is located 31 Laneda Ave., and is open Wednesdays through Sundays from 11 a.m. to 3 p.m.
Posters will also be available at the first Manzanita Farmers' Market of the season, Friday, May 26. Dillon will be on hand that day to autograph them.
Information about the parade, including participation applications and support opportunities, can be found at the Manzanita visitors' website: https://visitmanzanita.org