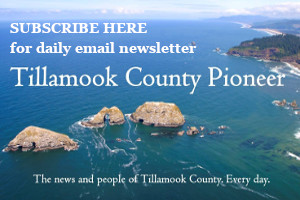 The Manzanita Open – the first of the North Coast's fundraising golf tournaments is set for play on the newly re-named Manzanita Links under its new ownership. The weekend-long charity tournament starts May 18.
The 30th Manzanita Open is the main fundraiser for the Eugene Schmuck Foundation for the organization's 21 years. "Golf was a passion for Gene Schmuck and he was active in this tournament from the beginning," said ESF president Bob Joseph.
The Manzanita Open is a 9 hole scramble and the cost is $50.00/ person. There will be a men's division, women's division, mixed division, and a senior division (all over 65). There are still plenty of good tee times available for each of the three days. You can sign up as a single and we'll find a spot for you.
In addition to great golf, there are auctions and raffles with one-of-a-kind items and prizes.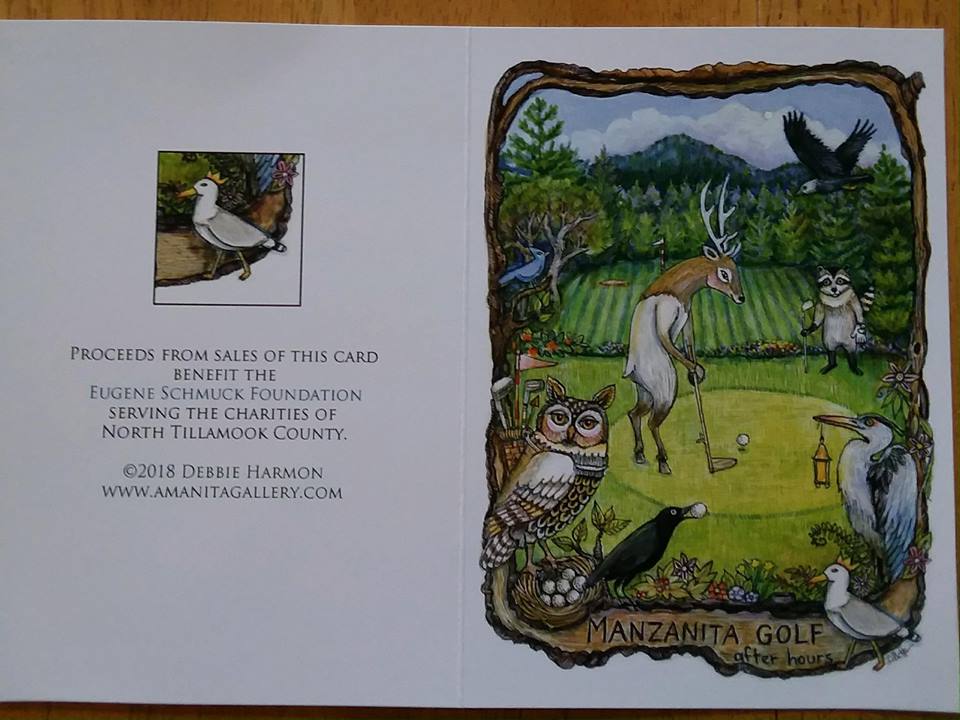 Local artist Debbie Harmon contributed the illustration to benefit the ESF Foundation – available in cards, and a limited edition poster print will be available at the auction as well.
The ESF is a local non-profit organization dedicated to serving the charities in the North Tillamook County area. The foundation has raised and distributed over $1,300,000 since its inception in 1997.
Here are a few examples of who the donations benefit:
* Scholarships to Neah-Kah-Nie High School students
* North County Food Bank
* North County Recreation District
* Adventist Health & Hospice programs
* Neah-Kah-Nie High School & Youth Athletics
* Meals for Seniors
To sign up for a Tee Time please call Bob Joseph @ 503-368-3187, Dave Matthews @ 503-739-0909 or email: ESFfoundation@yahoo.com
For any questions about the ESF, the tournament, sponsorship, or donations contact Bob Joseph, Dave Matthews, or any of the Board Members. See us on Facebook @ Eugene Schmuck Foundation.