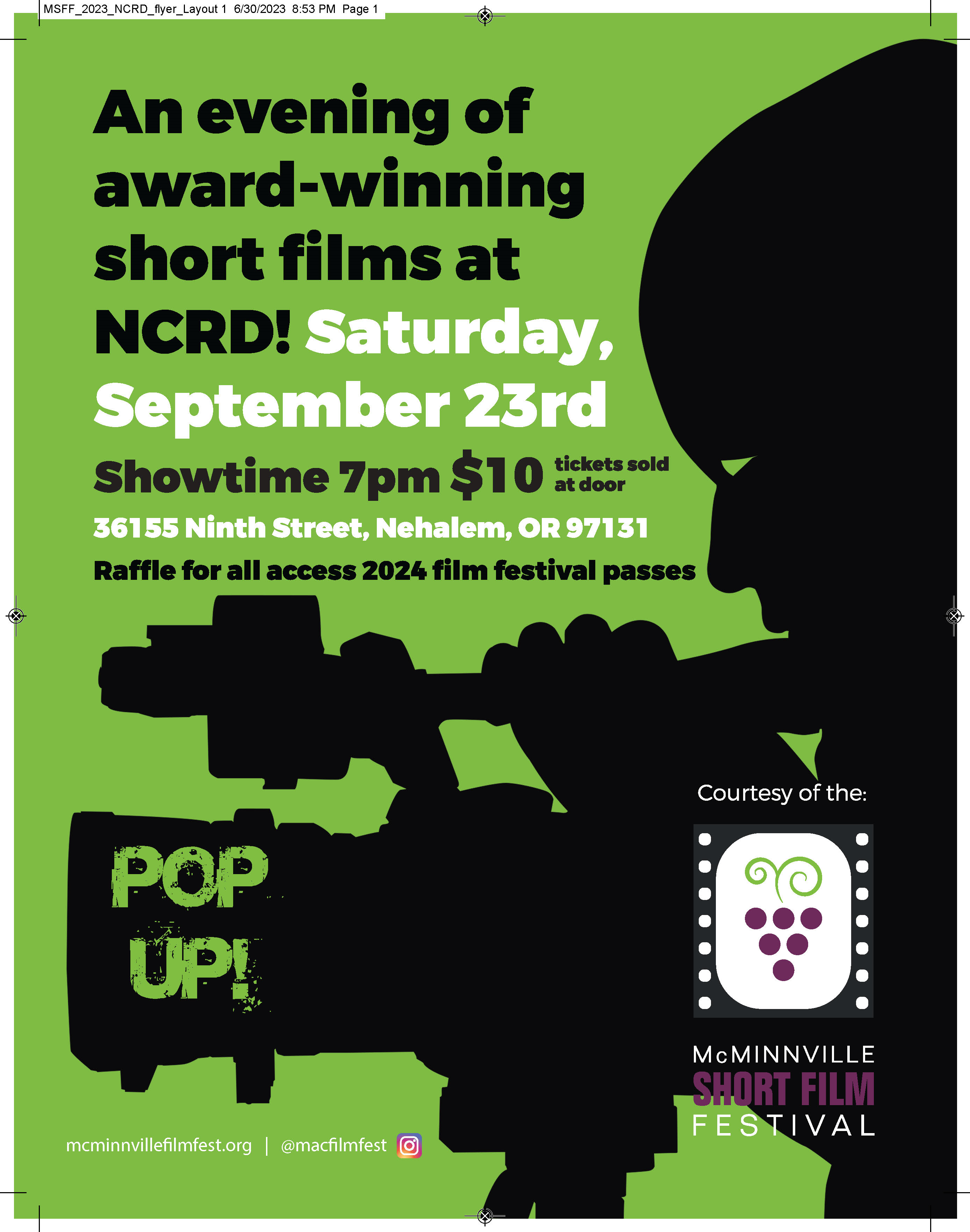 12/21 Gingerbread Cookie Decorating, N. Tillamook Library, 4 pm, Free
12/22 Christmas Open House, Nehalem Bay Winery, 4 pm, Free
12/22 Live Music: Mister-E Ride, Manzanita Lighthouse, Hwy. 101 N
12/30 Holiday Music: Magical Strings, Celtic Yuletide, NCRD Performing Arts Center, 7:30 pm
12/31 New Years' Eve Dance featuring Nehalem Valley All-Stars, White Clover Grange, 7:30 pm Free
12/31 New Years' Eve Party: Karoke From Hell, SanDune Pub, 9 pm, cover charge
12/31 New Years' Eve Party: DJ Yesrtruly, Manzanita Lighthouse
01/01 Manzanita Polar Plunge, Neahkahnie Beach, 11 am
01/01 First Day Hike, Oswald West State Park, 10 am, Free
Ongoing Activites
Writing Lounge, Hoffman Center For The Arts – Tuesdays @ 10:30 am
Yoga with Lucy, Center For Contemplative Arts – Tuesdays @ 10 am
Open Clay Studio, Hoffman Center For The Arts – Tuesdays, Thursdays, Saturdays @ 10 am
Karaoke Night, Manzanita Lighthouse Pub & Grub – Wednesdays @ 8 pm
Trivia Night, MacGregor's Whiskey Bar – Thursdays @ 7 pm
Open Gallery Hours, Hoffman Center For The Arts – Fridays and Saturdays @ 3 pm
Story Hour, North Tillamook Library – Saturdays @ 11 am
Announcements
Manzanita City Council will hold a special meeting on Wednesday, 12/20, 2017 at 11:00 am in the City Council Chambers, 543 Laneda Avenue, Manzanita. The purpose of the meeting is to consider approval of a conservation easement on the Manzanita Golf Course property. Bread & Ocean will host Mary Flower & the BBQ Boys Thursday, January 18. Admission is $45 for both dinner and music. For reservations, contact George Reddish at (503).368.5823.
Salmonberry Saloon is hiring all positions. Please submit a resume, cover letter, position you're interested in, and availability to hello@salmonberrysaloon.com
Nehalem Winterfest coming soon to NCRD. Keep checking www.ncrd.org/nehalemwinterfest for updates!
Visitors Center News
Hours week of 12/17:
Sunday (12/17) – 11 am to 3 pm
Monday (12/18) – CLOSED
Tuesday (12/19) – Saturday (12/23) – 11 am to 3 pm
Sunday (12/24) & Monday (12/25) – CLOSED
Know someone new to the area? The Visitors Center has "Welcome Baskets" on hand to help new residents get to know our town. Call Dan at (503).812.5510 for more info.
Now on sale at the Visitors Center: Manzanita 4th of July posters. Various years available, $12 each. Please email Dan at info@exploremanzanita.com if you would like to purchase one.
Enter our monthly photo contest, one winner each month. Winner gets a $10 gift certificate from a local business. Enter at info@exploremanzanita.com. Congratulations to November winner Denielle Cowley!