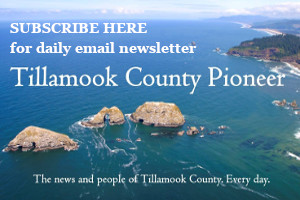 Please join us September 19th via Zoom in conversation with novelist/bookstore owner Deborah Reed, and award-winning author Apricot Irving, as they discuss Apricot's memoir, The Gospel of Trees, winner of the 2019 Oregon Book Award for Creative Nonfiction. Apricot's emotional and harrowing story of growing up as a child of missionaries in Haiti during a time of upheaval is "as beautiful as it is discomfiting," wrote The New Yorker. Family legacies, colonization, and deforestation are searingly portrayed in The Gospel of Trees, along with finding strength in the wake of collective tragedy. A timely conversation you won't want to miss.
Both The Gospel of Trees and Deborah Reed's forthcoming novel, Pale Morning Light with Violet Swan: Novel of a Life in Art, contemplate the role of beauty in navigating loss and explore what it means to face unresolved family stories in order to bring art into the world.
Award-winning writer Apricot Irving grew up as a missionary's daughter in Haiti during a time of upheaval. Her father's unswerving commitment to replant the deforested hillsides, despite growing political unrest, threatened to splinter his family. Drawing from her parents' journals, as well as her own, Irving retraces the story of her family, the missionaries in the north of Haiti, and the shattered history of colonization. Beautiful, poignant, and explosive, The Gospel of Trees grapples with the complicated legacy of those who wish to improve the world, and bears witness to the defiant beauty of an undefeated country.
Apricot Irving is the recipient of a Rona Jaffe Foundation Writers' Award and Literary Arts Creative Nonfiction Fellowship. Her writing has appeared in Granta, On Being, Tin House, Oregon Humanities, Portland Monthly and Topic Magazine.
Raised a missionary's daughter in Haiti, Irving has taught literature and writing to students in Indonesia, China, the U.S., the U.K., and Ireland. She reported on post-earthquake recovery efforts in the north of Haiti for the radio program This American Life and is the founder and director of the Boise Voices Oral History Project, a collaboration between youth and elders to record the stories of a rapidly changing neighborhood in N/NE Portland, which was honored at City Hall for civic engagement and innovative storytelling. She currently lives in the Columbia River Gorge with her partner and two wildly imaginative boys. Her reporting on the Eagle Creek Fire was selected for the 2019 anthology Best American Science & Nature Writing.
From 11 to 2 pm she will also be teaching a writing workshop on point of view in memoir.
Deborah Reed is the author of the novels Pale Morning Light with Violet Swan, The Days When Birds Come Back,Olivay,Things We Set on Fire, and Carry Yourself Back to Me. She was previously the co-director of the Black Forest Writing Seminars at the University of Freiburg in Germany. She lives on the coast of Oregon and is the owner of Cloud & Leaf Bookstore, an independent bookstore in Manzanita.
Manzanita Writers' Series presents: Authors in Conversation with Apricot Irving & Deborah Reed
September 19th at 4 pm via Zoom
$10 Admission
Register here: https://hoffmanarts.org/register/
Registrants will receive a link to the event on the evening of Friday, September 18th.