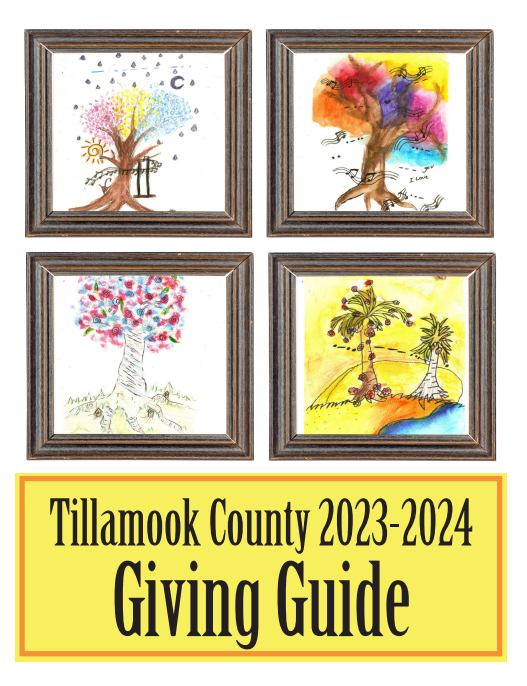 By Laura Swanson
Part of the Halloween traditions are scary and frightening, and for some families, it's frightening for other reasons – food allergies, particularly peanut or tree nut allergies, can make the ordinary "trick-or-treating" truly a life or death situation. It's hard to imagine how it is for families with food allergies or sensitivities and the daily struggles these family's face, let alone trying to be "normal". Imagine never being able to experience trick-or-treating because it's just too risky.
Aprilmarie Eckstrom of Manzanita Sweets candy story and Toylandia decided to make the 4th annual Hall-O-Nita event is all inclusive – a peanut-free/non-food, trick-or-treating extravaganza. Eckstrom has enlisted nearly 50 Manzanita merchants to don "teal" pumpkins to indicate to families that the treats being given away are peanut-free and/or they are giving away nonfood items. "I know of several kids in our community that suffer from peanut allergies, so it's always been important to me to be able to provide candy and treats that they can enjoy, too," said Eckstrom. "We are very excited to be a part of the Teal pumpkin project (tealpumpkinproject.org) this year which promotes peanut/nut free/nonfood options for kids with allergies, we are hoping that we will have a street with teal pumpkins!" Manzanita's Hall-O-Nita invites costumed kiddies to visit local merchants from 3 to 5 pm on Wednesday, October31st.
Here is a small list of food safe/peanut/nut-free candies: Skittles, Swedish fish, Mikes and Ikes, Wonka's Nerds and nerds ropes, Laffy Taffy, Runts, Double Bubble gum, Tootsie pops and Tootsie rolls, Junior Mints, Lifesaver gummies, Smarties, Sour Patch, Whoppers, Sweet Tarts, DumDum lollipops, Pop Rocks, Bottle Camps, Now and Laters, Zours, Hot Tamales, Red Vines, Jolly Ranchers, York peppermint patties, Twizzlers, Rolos and Starbursts.
NEW THIS YEAR – the Monster Bash at the Pine Grove Community House. "This was the vision of Kay Covert," said Aprilmarie. "To have a fun community party after the trick or treating." Join the superheroes, princesses, ghosts and monsters at the Pine Grove community house for crafts, games, storytelling and costume contest. Prizes and pizza from Marzano's. Bring in your Halloween drawings (or pickup and color a coloring sheet from Toylandia or Manzanita Sweets) and be entered to win your very own 3 foot dragon.
More about the "Teal Pumpkin Project" — What it Means if You See a Teal Pumpkin This Halloween
Trick-or-treating is an age old tradition, but for parents whose kids can't just eat whatever they get their hands on, it can be a completely stressful endeavor, and it may be confusing and not much fun for the kids. Besides peanut allergies, there are other food allergies, celiac disease, diabetes, food intolerances, and other special diets that can make it a struggle for some families to just feed their child things that they didn't buy or make yourself. If your kid gets exposed to something she shouldn't be eating, the risks can vary, but they can be pretty devastating—it can affect behavior, cause discomfort, result in serious illness and sometimes even cause death. While there is no way that anyone can possibly accommodate every person everywhere when handing out treats, there is a way to accommodate everyone with an awesome teal pumpkin.
That's what Manzanita is doing for Hall-O-Nita – and you can, too! Paint a pumpkin teal and let it hang out on your porch. If you do so, the trick-or-treaters know that they can come by your house and their kids can be handed something that won't make them sick and won't potentially kill them. So consider painting a pumpkin teal this Halloween and stocking up on non-food items to hand out. Teal pumpkins mean that you know that not all kids can have all foods and that you can provide a fun non-food treat to the little ghosts and goblins that visit your home on October 31st. The Teal Pumpkin Project is working on getting the word out to everyone that having non-food treats at your home makes it a safe place to trick-or-treat. It's a pretty simple thing to do and can mean so much to your friends and neighbors.
According to families that deal with this issue on a daily basis, "We've never seen a teal pumpkin on a doorstep or porch, and it's going to be amazing for Manzanita merchants, and our communities to support this; the people who do provide non-food treats are definitely appreciated." Kids adore small gifts like glow sticks, bookmarks, crayons or small notebooks, and they won't feel ripped off if they get a bunch of awesome stuff like that—and it can really help ease the minds of their parents. So consider painting a pumpkin teal this Halloween and stocking up on non-food items to hand out. You don't have to completely avoid food treats—just have some of both (in separate bowls or buckets) to allow kids to choose. And you will be a real hero on that spooky night.
Make plans now to enjoy Manzanita's Hall-O-Nita on Wednesday October 31st from 3 to 5 pm.
Then the MOSTER BASH at the Pine Grove Community House from 5 to 6:30 pm for more Halloween fun.
For more information about the Teal Pumpkin Project, go to tealpumpkinproject.org.
# # #