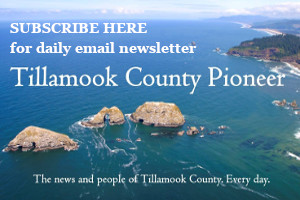 From Congressman Kurt Schrader, representing Oregon's 5th District:
I will be hosting some town hall meetings in Tillamook and Polk Counties this month and I'm looking forward to hearing from you and sharing the work I'm doing on your behalf. These meetings are a chance for us to visit, talk about what's been going on in Washington and at home, and find out ways that my office can be of service to you.
Tillamook County Town Hall – Monday, March 18, 2019 from 6 to 7 pm PT
Port of Tillamook Bay Officers' Mess Hall
4000 Blimp Blvd
Tillamook, OR 97141
Polk County Town Hall – Wednesday, March 20, 2019 from 6 to 7 pm PT
Dallas Civic Center
945 SE Jefferson Street
Dallas, OR 97338
I hope you're able to join us. If you have any questions please reach out to my office toll free at (877) 301-KURT. I look forward to seeing you.