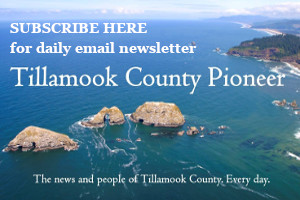 EDITOR'S NOTE: This "cheery" note popped up on a private local Facebook business group and I asked Sarah if I could share it on the Pioneer since I know lots of you "don't do Facebook." Because I really want to shine a light on the way that Manzanita has come together as a business community to agree that all customers will be masked, reminding about physical distancing, limiting numbers in stores, and by their actions showing that they care about the community, their workers, customers and visitors.
By Sarah Simmons, Moxie Fair Trade, Manzanita
It's officially official. We now have a new accessory folks!! 🥂 Cheers to all the makers and vendors who made these available! 🍻 Cheers to all of us shop owners who are now bouncers and full time cleaners too.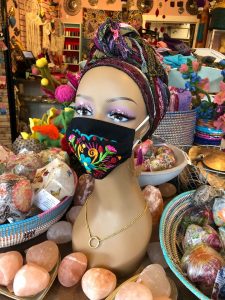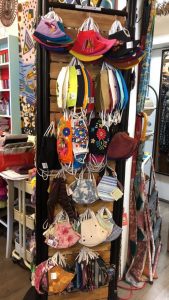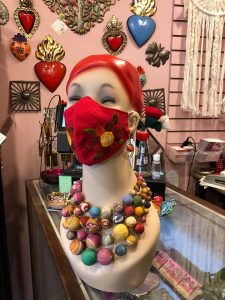 🙄 "Wait, let me give you some sanitizer, please leave it in the fitting room, would you mind pulling your mask up over your nose, here's a little more sanitizer, sorry we are at capacity, thanks for waiting, thanks for your patience…"
😴 I'm definitely MORE tired at the end of the day. Much more tired. Could have something to do with not standing up for 10 hours a day for two months. My body forgot….
🥂🖤🥂 Cheers to everyone fighting the positive race fight too. It's huge and so important. 🖤❤️🖤❤️🖤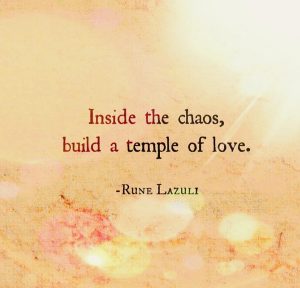 💖These are big times and we are all pivoting and adjusting like champs. Hearts on sleeves folks, good job community!💖
Just thought I'd take a moment to applaud us all for surviving in business. 2020 is not a quiet or easy year. But as usual, TOGETHER, WE GOT THIS. 🌈 ❤️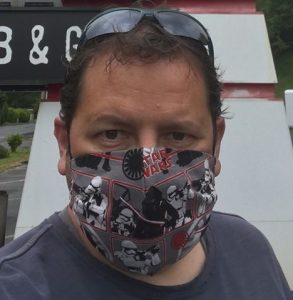 And as always, an extra thank you to Dan Haag who supports us all constantly. You are the BEST Dan!