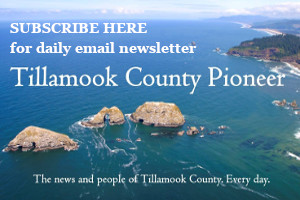 By Judith Yamada, Kitchen Maven
It's that cookie time of year. Every baker has their unique holiday grouping of cookies that define their baking style and tastes. But many a vegan and gluten free reveler is often cast aside when it comes to cookie choices. I developed the following recipes, several years ago, when it was hard on folks with special diets to find the cookie of their dreams. Few people baked to serve special needs. And almost no gluten free or vegan bakeries were to be found. Nowadays, there are a lot more options available for special diets and books full of recipes to satisfy the gluten free sweet tooth. Here are some easy special diet cookies you might want to add to that beautiful cookie platter you smile over proudly this holiday season. And this time everyone can respond with oohs and aahs as they contemplate their choices and pay homage to their inner cookie monster.

Mexican Cocoa Tea Cakes
(Vegan and Gluten-free)
Line one large or two regular sized cookie sheets with parchment paper. Preheat oven to 350° F. Set oven rack to center position.
2/3-cup organic vegan/gluten free margarine (made for baking*) at room temperature
4 liquid ounces real maple syrup
2 cups blanched almond flour
2/3-cup brown rice flour
1/3 cup unsweetened baking cocoa
1-teaspoon ground cinnamon
¼ teaspoon baking soda
¼ teaspoon gluten free baking powder
1 Tablespoon strong coffee (mix ½ t. espresso powder with 1 T. warm water, if desired)
1-teaspoon cider vinegar
½ teaspoon vanilla extract
About ½ – ¾ cup mini vegan/gluten free semi-sweet chocolate chips
Confectioner's sugar (vegan)
In a large bowl, using an electric mixer, beat together the margarine and maple syrup until smooth and creamy, about 1 minute. Combine the dry ingredients in a small bowl and whisk well to combine. Add the dry ingredients to the margarine mixture and beat until well combined. Combine the coffee (or espresso/water mix), vinegar and vanilla. Pour over the beaten mixture in bowl. Beat well, about 1-2 minutes.
Using a 1 ½ Tablespoon releasing scoop, scoop level balls of dough onto prepared cookie sheet, placing ½ inch apart.** With the back of a ½ inch round measuring spoon or your thumb, press a dent into middle of each dough ball. Deposit 8-10 mini chips in each dent. Carefully cover the chocolate chips with dough by pressing the dough, with your fingers, around and over them and smoothing out the top so the chocolate doesn't leak. The cookies will now be flattened into ½ inch high disks.
If using two cookie sheets, bake only one at a time on center rack. Bake 12-15 minutes in preheated oven. Don't handle these while hot or they'll fall apart. Let cool on the cookie sheet set on a cooling rack until cookies are almost cool.
When the cookies are almost cool, roll them generously in powdered sugar. Set back on parchment lined pan to cool completely. If you like, roll them in more powdered sugar before storing. Pack in a container with lid. Makes around 2 dozen
*Read label for uses. Some are meant for "baking" and some are not.
** If you don't have a scoop, use rounded Tablespoons of dough. But the scoop is easier and faster.

Oregon Wedding Cakes OR California Wedding Cakes
These cookies are tasty, gluten-free, and vegan. They are easy to prepare and easy to handle. You can make them hazelnut and coffee flavored for Oregon Wedding Cakes or almond and orange flavored for California Wedding Cakes. Roll the dough balls in coarse sugar and chopped nuts or fill thumbprints with jam or frosting. These may also be prepared using butter, dairy cream cheese and honey, if desired.
Line one large or two medium sized cookie sheets with parchment paper. Set oven to preheat for 350° F.
½ cup vegan margarine for baking / or coconut oil)
4 liquid ounces real maple syrup)
2 cups hazelnut meal / 2 cups almond meal
1-cup organic corn flour (very fine corn meal, don't use regular corn meal nor corn starch)
¼ teaspoon baking soda
¼ teaspoon aluminum free baking powder
Using an electric mixer beat the first six ingredients in a large mixing bowl for two minutes.
For Oregon Wedding Cakes
Add to dough:
1-teaspoon vanilla extract
1-tablespoon triple strength (liquid) coffee
Beat in the extract and coffee for one minute.
For California Wedding Cakes
Add to dough:
2 teaspoons orange zest (orange part only)
½ teaspoon orange extract
½ teaspoon almond extract
Beat in the zest and extracts for one minute.
Scoop dough using a 1-½ Tablespoon (approximate) releasing scoop or a rounded Tablespoon
With hands, lightly roll into balls. If using raw sugar as a coating, roll each dough ball in the sugar at this time.
Place the dough balls on the prepared cookie sheet about 1 inch apart.
Chopped or sliced nuts, seedless jam (optional)
Options
OR 1. Roll dough balls in raw vegan sugar and/or chopped nuts before baking,
OR 2. Press in a thumbprint when baked cookies are warm and fill with frosting or jam
Bake 15 minutes, on center rack, in a preheated oven. Bake only one pan at a time.
Mocha Oregon frosting OR Orange California frosting: (optional)
8 ounces vegan cream cheese
¼ cup unsweetened cocoa, sifted*
1-cup vegan confectioner's sugar, sifted
2-3 Tablespoons triple strength (liquid) coffee OR 2- 3 tablespoons fresh orange juice
*If you prefer not to use the cocoa in the frosting, omit it and increase confectioners sugar to 1-¼ cups.
Martha's Cocoa Hazelnut Inspirations
Whenever I get sudden seemingly fabulous recipe ideas (usually when I'm thinking instead of sleeping) someone has always piqued my interest or provided a food challenge earlier in the day.
Today, in honor of all you recipe muses out there, I dedicate the recipe inspired by Martha: a cookie with no cane sugar, no dairy, no eggs, no flour and only good fat. I was skeptical when she presented the challenge, but I baked them yesterday and there is just one left today. Martha ate most of them. Way to go! Hope you enjoy them as much as she did.
½ cup real maple syrup
¼ cup coconut oil
1 teaspoon vanilla extract
¼ teaspoon almond extract
1 ¼ cups hazelnut flour* / very finely chopped hazelnuts
¼ cup coconut flour*
¼ cup brown rice flour*
¼ cup unsweetened baking cocoa
½ teaspoon baking soda
¼ teaspoon baking powder
¼ teaspoon sea salt
¼ teaspoon xanthum gum*
2 dozen shelled hazelnuts
Preheat oven to 325º F. Put oven rack in center position. Line one large or two small cookie sheets with parchment paper.
Combine maple syrup and coconut oil in glass microwave safe measuring cup. Microwave mixture 20 – 45 seconds, watching carefully to prevent it bubbling over. The oil doesn't need to completely melt; residual heat will continue to melt it after removal from the microwave. Allow syrup mixture to cool for a few minutes. Add extracts.
Combine remaining ingredients in a medium bowl. Whisk well with a wire whip. Add wet to dry, mixing well with a silicone spatula. Use a releasing scoop to place 24 cookies onto prepared baking sheet. Lightly press a hazelnut into the center of each ball of dough. Using the bottom of a glass, flatten each cookie, lightly pressing nut down into dough. Bake 15 – 18 minutes. Remove pan from oven and cool on rack. Remove cookies from rack when they are completely cool.