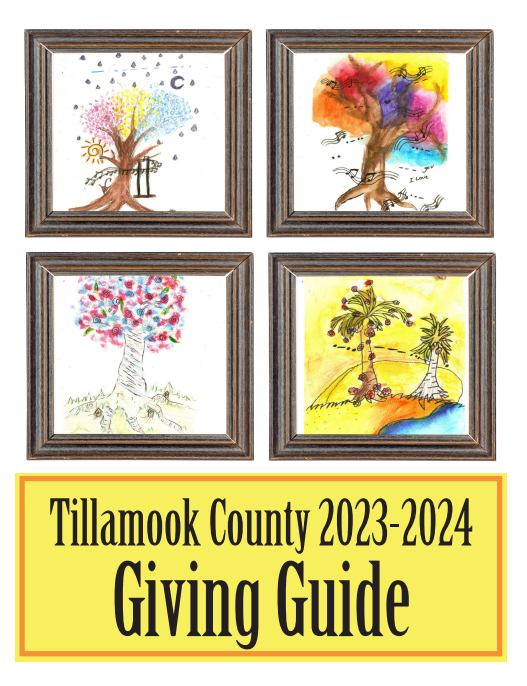 EDITOR'S NOTE: The May 18th ballot features dozens of opportunities to serve your community on local boards for our schools, ports, transportation district, recreation districts, water districts, fire districts and more. There is not a voters pamphlet for a primary/special election, therefore the Pioneer provides this opportunity for candidates to tell voters about themselves and the position they are seeking, even if running unopposed.
Tillamook County Pioneer CANDIDATE'S STATEMENT – 5 minute "why we should vote for you" pitch; include information about why you are running for the position and your TOP 3 most-important-issues facing the board/organization you wish to serve on.
MEET THE CANDIDATE: Christopher Kruebbe, Tillamook County Emergency Communications District 911, Position 3


We need better communications to discern the difference between a 911 call for law enforcement, a call for mental health, substance abuse, EMS, or firefighters. Mental Health Counselors and Substance Abuse Counselors dispatched through local 911 can help reduce the unnecessary involvement of deputies, officers, firefighters, or EMS. In the effort to facilitate this, I propose a name change for the board to "Tillamook County Emergency Communications District 911/988" when the new 988 number is implemented nationwide.
​https://www.fcc.gov/suicide-prevention-hotline
911/988 Operators need to be trained in Mental Health First aid:
https://www.mentalhealthfirstaid.org/
This will properly prepare/educate operators for knowing what agency to deploy mental health as opposed to uniformed/armed law enforcement, EMS, or Firefighters. Research shows that, depending on the situation, deploying uniformed first responders to a mental health or substance abuse situation could unnecessarily traumatize subjects that are calling for non-law enforcement reasons.
https://www.americanprogress.org/issues/criminal-justice/reports/2020/10/28/492492/community-responder-model/
My pursuit of Tillamook Communications District 911 is out of my desire to give back to my community. It started when I moved here 6 years ago when I joined the Bay City Fire Department and as a member of the Nehalem Emergency Volunteer Corps CERT Team. As a first responder I learned about emergency services. My five years of volunteering led to a run for Mayor of Bay City. I have learned and continue to learn about the governance of a small town. I ran meetings, maintained order, promoted the city, issued press releases, attended government meetings, deliberated, pontificated, all the while keeping the interests of the electorate in mind. It's the honor to serve that inspires me and the opportunity to serve Tillamook Communications District 911 would be a great honor.
Tillamook County is woefully unprepared for the substance abuse problems and mental health concerns that our community will face in the coming years, especially now that we have experienced a catastrophic blow to our economy. Alcohol sales are up in record numbers in Oregon and we already had a serious problem to begin with. When locals call Tillamook a drinking town with a fishing problem, you know it can't be good. So what are we prepared to do about it? I can tell you what I am prepared to do, and that's to work with local law enforcement professionals to bring what I envision as reimagining policing and law enforcement based on research and empirical-based approaches. Equity, Inclusion, Justice, and Diversity are key concepts that need to be considered in this effort.
I hope you will consider me as your next elected member of Tillamook Emergency Communications District 911, so that together we can imagine the possibilities of what we the people want for the future of 911 Emergency, mental health emergencies, substance use emergencies, policing, and law enforcement in Tillamook County. To find out more about my campaign and philosophy, please visit kruebbe.weebly.com, I appreciate your support!
@kruebbefortillamookcommunicationsdistrict911PosNo3Thank you for taking the time to visit my site and learn about what my hopes are for Tillamook County. Please do not hesitate to call my campaign headquarters to have any conversations you would like to have with me at 503-457-7032.