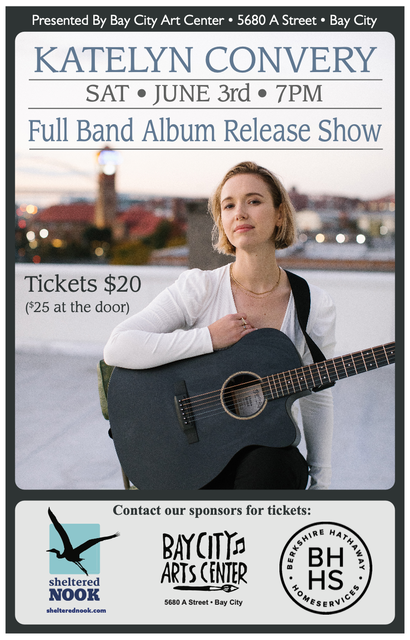 EDITOR'S NOTE: The May 18th ballot features dozens of opportunities to serve your community on local boards for our schools, ports, transportation district, recreation districts, water districts, fire districts and more. There is not a voters pamphlet for a primary/special election, therefore the Pioneer provides this opportunity for candidates to tell voters about themselves and the position they are seeking, even if running unopposed.
Tillamook County Pioneer CANDIDATE'S STATEMENT – 5 minute "why we should vote for you" pitch; include information about why you are running for the position and your TOP 3 most-important-issues facing the board/organization you wish to serve on.
MEET THE CANDIDATE: John Coopersmith, North County Recreation District Board Position #4


I am a candidate for the NCRD Board, Position 4. I was appointed to this seat in 2007 when the district was shut down for lack of funds. Under the leadership of Mr. Peter Nunn as volunteer Executive Director and with the financial advice of a local citizen group the Board and Administration re-organized expenditures on a pay-as-you-go basis. Cutting expenses, focusing on our core mission, teaching the children of Nehalem how to swim. In November 2008, NCRD asked voters for a 5-year operating levy to repair physical plant and reopen in-demand services. This levy passed by 18 votes out of over 2100 cast.
The Board and Administration adopted a policy of replacing roofs, siding, windows and dry-rot repair. After years of neglect there was a lot of dry rot to repair. In 2013 voters re-authorized the five-year operating levy by 267 votes, or 59% voting yes.
There have been accomplishments and there have been learning experiences. At the suggestion of then Board member Paul Steele the Board formed a Capitol Improvement Committee comprised of 2 board members, 3 local citizens and the District Executive Director. This committee made recommendations overseeing major building repairs, the creation of the Performing Arts Center and completion of the lobby, replacement of the upper parking lot and long-range planning for a new pool. I was a member, then Chair of this Committee.
The District is blessed with dedicated staff and administration. I am proud to have been some part of the success NCRD has earned in service to our community. In July of 2019 I accepted an out-of-town job opportunity leaving me no choice but to regretfully resign from the Board. With the advent of Covid-19 that job went away. I will remain in Nehalem, the community I cherish and to which I wish to contribute.
Voters decided with 57% yes to go forward with a new pool serving our community for generations to come. This is a $9 million-plus project. Boards wisely hire the best engineers and contractors to complete a project. Yet, ultimately, board members are responsible to the people that the project is carried out within budget and on-time.
Friends, this is what I bring to the table. I have been part of this project from the beginning when conceived and brought to the people as an idea. I have experience with multi-million-dollar budgets and projects. I know the staff of the NCRD and our patrons. I am always open to ideas. I like to say no one knows where the next great idea will come from, so we must listen.
This is my pledge to you. I will listen and be open to ideas. Make no mistake, this is a big project. I offer experience and ability to help oversee this project, in detail. I have successfully worked as a team with current Board members and Administration. My only thoughts are the well-being of the NCRD and of our community. I ask for your vote.