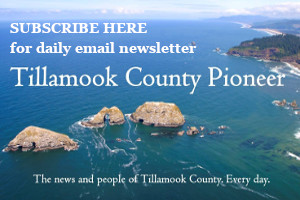 EDITOR'S NOTE: The May 18th ballot features dozens of opportunities to serve your community on local boards for our schools, ports, transportation district, recreation districts, water districts, fire districts and more. There is not a voters pamphlet for a primary/special election, therefore the Pioneer provides this opportunity for candidates to tell voters about themselves and the position they are seeking, even if running unopposed.
Tillamook County Pioneer CANDIDATE'S STATEMENT – 5 minute "why we should vote for you" pitch; include information about why you are running for the position and your TOP 3 most-important-issues facing the board/organization you wish to serve on.
MEET THE CANDIDATE: Shane Stuart, Nestucca School District #101, Director Position #5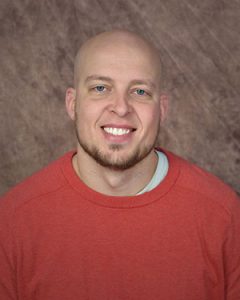 Shane Stuart, Human Resources Manager for Tillamook PUD.
I am a born and raised Oregonian who has lived in the Cloverdale community since 2017, although my wife's family has been a part of this community for generations. I am a graduate of Oregon State University with a degree in Business Administration. I have been happily married to my wife, Lauren (Kellow), for 13 years and we have two beautiful children, Kael (9) and Evie (6), who both attend Nestucca Elementary. My wife, her sister, her parents, her grandparents, and a lot of her extended family are all graduates of Nestucca.
I believe in active community involvement and the school board is another impactful way to be a positive influence in our community. I care about our community and I care about the direction and future of the Nestucca Valley School District. Additionally, there are exciting things happening in our district and I see an opportunity to be a part of that, while helping to continue to provide a promising future full of opportunity for our children. I feel I can bring a dynamic point of view to the Board of Directors that will add value thanks to my background in human resources as well as the time I have spent in the community being a parent of school-aged children, volunteering, coaching, and involvement with community groups.
Since 2017, I have been very active within the local community and the school district. I have been a part of the Nestucca Valley School Board Budget Committee since 2017. Over that time, I have been a part of multiple budgets that included the bond to build the new school as well as many large grants that required our committee to work with the school to ensure they were spent appropriately. I have also connected with the district's youth through athletics as a coach, as well as volunteering on field trips and school events. Lastly, I feel the education of our youth is of vital importance and I know I can be a valuable advocate for our children, our parents, and our community members.
There may not have been a more impacted part of our society in the last year than education. This pandemic has taught us many hard lessons, but the impact it has had on our youth will be long lasting. As we transition into a post-pandemic society, our ability to be proactive in our schools to ensure our children have the support and resources they need to be successful will be extremely important. Proper support, guidance, and strategic thought leadership from the Board of Directors will be important as we navigate this transition. Moving forward, I feel schools will continue to be impacted by change, both societal and economical. I can bring a positive voice to embracing change and working to find positive outcomes for our children and our community that will continue to offer a high-quality educational experience. Progress is impossible without change and change is not a threat, it is an opportunity for transformative success.