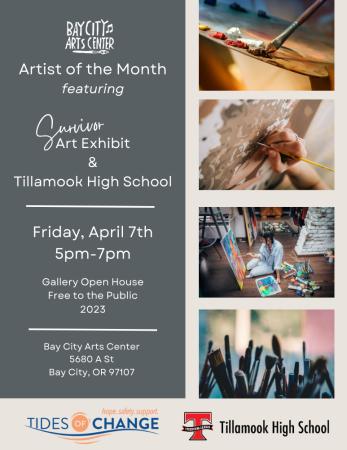 By Julie Baxter, MS, LPC Registered Intern and the owner of Blue Water Therapy, LLC
and Julie Chick, for the Pioneer
The several seconds just before climbing onto the vessel that rests upon the water is always an anxious one, but once settled and the sea-legs emerge, calm and connection begin to take command. There is something tranquil and soothing that comes from the immediate focus of being on the water in the outdoors, for many, so much so, that a new interest in outdoor therapy is on the rise. This is not the traditional boot camp style therapy where an unwieldly teen is shipped into the desert with a group to be set straight by the absence of home comforts and hard work (while those play a role in the correct setting), but what we are talking about here is a good old-fashion hike in the woods or paddle on the bay, or simply just getting outdoors.
Anecdotally, many of us know we feel better when we spend time outside. How many parents swiftly moved children to outdoor play as tension begins to rise indoors? But what's the science behind the use of the outdoors to improve our mental health. We paddled alongside Julie Baxter, an LPC Registered Intern therapist and the owner of Blue Water Therapy, LLC, who has been teaching about mind/body benefits of nature for stress, anxiety, and depression since 2000. We asked her to break down the science behind the outdoors and our mental health.
Outdoor Therapy vs. Nature experience
Outdoor therapy is a great addition to traditional talk therapies (with and without drug therapy), and in essence is the best of both worlds. With traditional talk therapy just preparing to sit with your therapist and work through emotional issues can be stressful. No matter how inviting and comfortable the office, the focus is clearly on the client and whatever they may be working through. With outdoor therapy, the environment itself broadens perspective and allows for a more natural and gentle conversation, which can feel less intimidating. There should be some clarification around terms, however, as anything listed as therapy is done with a licensed therapist who is teaching and guiding, versus someone just enjoying the natural benefits of a therapeutic outdoor or nature experience. Both can be extremely beneficial and worth exploring.
The Science of Outdoor Exercise
In essence, science confirms that being outdoors doing some form of exercise actively changes the chemistry in our brains increasing our sense of calm and well-being while decreasing tension, confusion, anger and depression (Frühauf, A., Niedermeier, M., et al., 2016). We know that exercise changes our brain chemistry positively by impacting the molecules in the stress response: cortisol and norepinephrine/epinephrine primarily, and that high levels of stress are associated with depression, anxiety, substance abuse, chronic pain, and behavioral issues (Esch, T., & Stefano, G. B. (2010). Exercising lowers cortisol regardless, but as it turns out, research shows that exercise that occurs outdoors has an even more positive effect chemically with the benefits of a greater sense of well-being and empowerment, calm, and an increased willingness to repeat the activity (Frühauf, A., Niedermeier, M., et al., 2016). Being outdoors and engaged in a tactile activity for more than 30 minutes allows our brains to disengage from whatever stressor is troubling us and allows us to focus solely on the task at hand. When our brains finally return to the previous troubling issue, often we have better perspective on how to approach it. Add in exercise next to, or in water, and you also get the added effect of negative ion exposure which increases serotonin in our brains and oxygen in our bloodstream, lifting our mood and increasing our sense of wellness (Grafetstätter, C., Gaisberger, M., Prossegger, J. et al., 2017).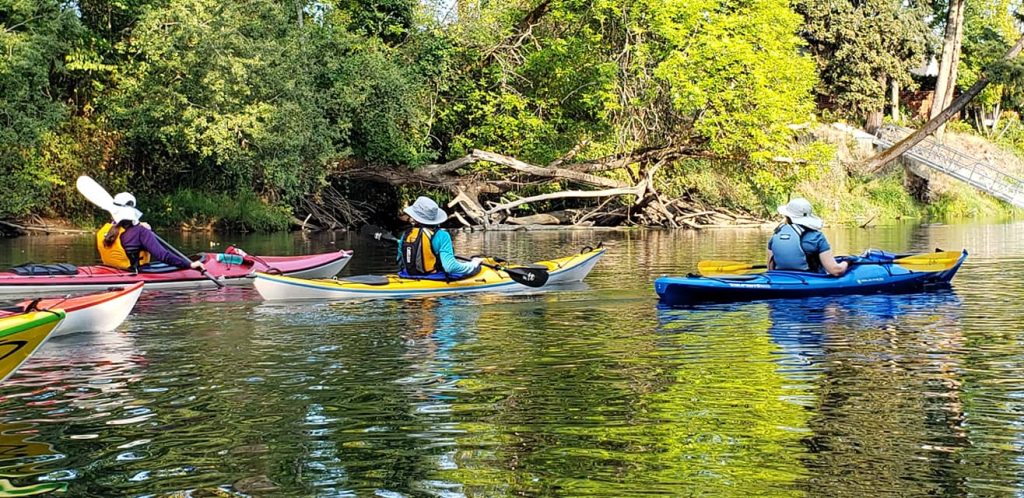 Baxter says, "Over the years I've worked with hundreds of clients in many outdoor settings on and off the water (kayaking, hiking, walks) and have taught nature engagement techniques using mindfulness, meditation, guided imagery, and grounding, among others. What I've experienced is that regardless of age, people were able to disengage from their stressors and receive a sense of centeredness after 30 minutes of activity, ending with a sense of well-being and calm positivity. Each activity (kayaking, hiking, walking, etc.) has its own benefits for mental health wellness, and each can be indicated for different needs."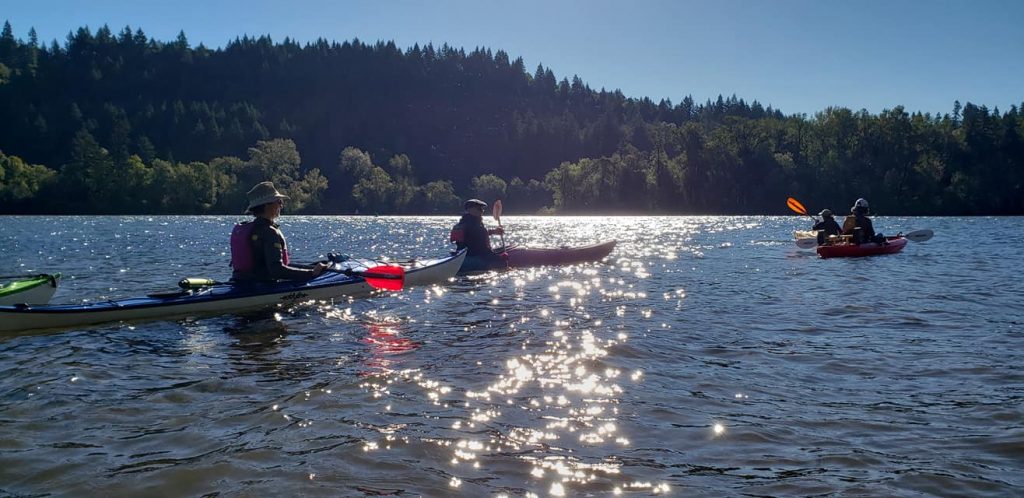 Elevating the Importance
As we've learned through this pandemic, insurance companies can move fast to change policy if they need to. Before the pandemic, insurance companies didn't recognize online or phone therapy, much less therapy in an outdoor environment. They now recognize online Telehealth and phone therapy, but nature or outdoor therapy is for the most part still an out of pocket expense.
Many families or small social bubble groups are simply relearning how to play together outside within pandemic guidelines. Baxter recommends "disengaging from electronic devices while doing this to get full mental health benefit".  Also, finding community groups like Kayak Portland, LLC, a community group that Baxter leads on Meetup.com: A group in which you use your own gear and are able to maintain physical distance and safety guidelines while still being out with others is also a great way to be engaged and feel less isolated.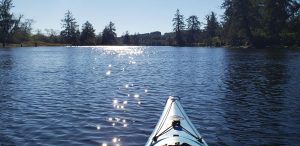 Julie Baxter can be found at her business, Blue Water Therapy, LLC via Telehealth video and phone sessions until the pandemic is over, or at least until we're all in Phase 2 or 3; this allows her to 'see' clients from all over the state of Oregon. Julie has an MS in Clinical Mental Health Counseling with a focus on depression, anxiety, PTSD/complex trauma, and life transitions. She has worked extensively in the mental health field of brain-body science since 2000 and has taught mind-body wellness classes for local communities, including Gentle Stretch; Guided Meditation; and Mindfulness Kayaking through Motivated Zen, LLC. Blue Water Therapy, LLC on FB. For more information, bluewatertalk.com
References:
Esch, T., & Stefano, G. B. (2010). Endogenous reward mechanisms and their importance in stress reduction, exercise and the brain. Arch Med Sci, 6(3), 447-55.
Frühauf, A., Niedermeier, M., Elliott, L. R., Ledochowski, L., Marksteiner, J., & Kopp, M. (2016). Acute effects of outdoor physical activity on affect and psychological well-being in depressed patients–A preliminary study. Mental Health and Physical Activity, 10, 4-9.
Grafetstätter, C., Gaisberger, M., Prossegger, J. et al. (2017). Does waterfall aerosol influence mucosal immunity and chronic stress? A randomized controlled clinical trial. J Physiol Anthropol 36, 10.  https://doi.org/10.1186/s40101-016-0117-3