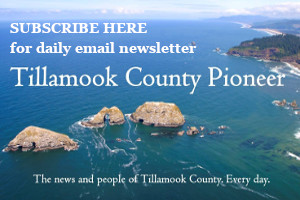 The newly formed Mid-County Parks & Rec District moves forward within its purview to become an aiding force for change within the mid-Tillamook County area and all the recreation opportunities therein. Starting with their official title to be known as "Tillamook Mid-County Parks & Rec District."
Recently the District decided on a number of items that will further develop the organization into official existence and help it become established as an entity within the community. First the District has elected to become members of SDAO (Special Districts Association of Oregon) which will ensure a variety of official services from consulting and setting up organizational foundations.
In addition the District has settled on an official Mission Statement and have started the initial process to create an official District identity as well as secure a website domain name with intent for an eventual online presence, which will help keep the community involved.
The new mission statement reads:
"We are dedicated to help new and existing Parks and Recreation organizations enhance their services through the creation of partnerships, leveraging of opportunities, and provisional facilities, in support of diverse, quality and safe recreation."
Currently the District is working on other topics such as exploring options for initial and long-term funding. First and foremost grant opportunities are being looked into in order to set up funds to help the formation of the overall district's financial viability. For now, the District is working to become a collaborative, partner-based entity and will be surveying community members to gather direct feedback about where the citizens feel the District should focus their efforts. From there, a strategic plan will be developed and potential funding sources will be explored.
The next meeting is scheduled for Tuesday, September 18 from 1 p.m. to 2:30 p.m. at the Tillamook Area Chamber of Commerce.