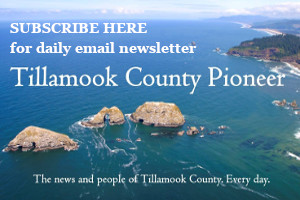 The biennial performance of selections from George Frederic Handel's classic oratorio, "Messiah" is set to return to Tillamook and Lincoln Counties this winter. Currently, the ensemble is seeking singers to begin rehearsals.
"Every two years we have a different group of singers, but always the same music," said Adam Schwend, artistic director of the Midway Chorus & Orchestra. "We have singers who have sung 'Messiah' literally hundreds of times and we have singers who haven't been in a choir since high school. It's an awesome experience for everyone. We work incredibly hard, but we have a great time."
The Midway Chorus & Orchestra was founded in the 1970's by long-time Nestucca music educator Mack Pimental to perform 'Messiah' every other year in both Lincoln and Tillamook Counties. It was dubbed "Midway" because rehearsals would take place in Cloverdale (and later Pacific City) and performers would come from both counties and meet "mid-way" to rehearse.
Rehearsals begin on Sunday, October 7 at 3 p.m. at the Kiawanda Community Center in Pacific City. All levels of singers are welcome and are encouraged to bring a score if they have one, although some will be available to borrow and to purchase. Performances will take place on December 2 in Tillamook and on December 9 in Lincoln City. Questions can be directed to Adam Schwend at 503.457.8865 or apschwend@gmail.com