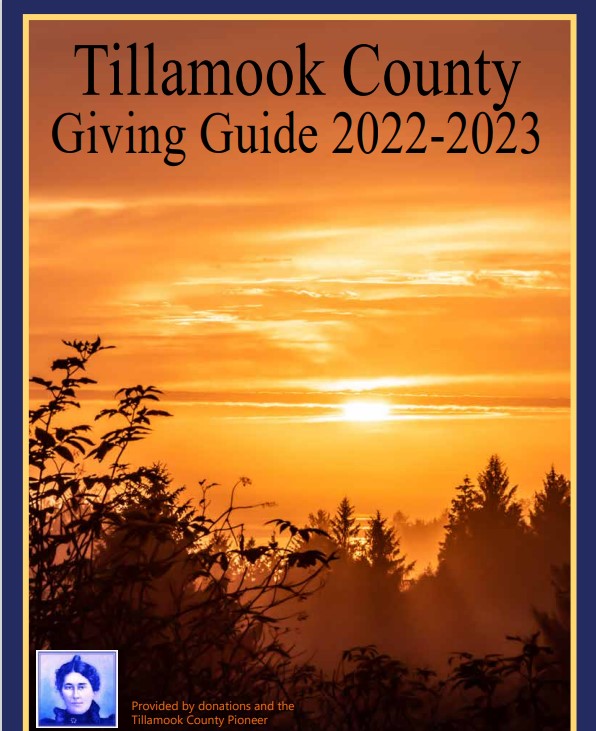 By MooVoter
The Tillamook County Clerk's office posted the final results of the 2020 election on November 18, 2020. The numbers have been forwarded to the Oregon Secretary of State and the election will be certified on November 23rd, 2020.
It was a record year for voter turnout in Tillamook County. The overall percentage was 82.31%, which is less than it was in 2008 and 2012 (The Obama Factor). However, the total number of registered voters reached an all time high of 20,707 in large part due to the Motor Voter program that registers voters automatically. Under the old system, Oregonians needed to take a separate step to register to vote. This law made voter registration automatic when a person is obtaining or renewing their driver's license or identity card. It shifted registering from an opt-in process to an opt-out process. Unregistered voters are filed as non-affiliated until they officially request to be registered with a particular party.
Actual votes cast also reached an all time high with 17,044 ballots counted. This is nearly 4,000 votes more than were cast in the last election. And, it is more than all of the potential votes for any previous election in Tillamook County, except 2016, which was just 378 votes higher. In other words, if this many people had voted in 2016 we would have had nearly 100% voter turnout!
These numbers may help ease the concern that automatic voter registration would unfairly skew elections toward Democrats. Ratios between the two parties remained fairly consistent with previous years. In fact, the system may have faired better for Republicans who dominated every major contested race within Tillamook County except for the one held by Senator Jeff Merkley.
The Sheriff's Race – Close Contest
An upset occurred in one of the most watched races as, odds on favorite, Sheriff's Lieutenant Gordon McCraw lost to Deputy Josh Brown by just 275 votes. Brown conducted an impressive and aggressive grassroots effort. His well produced campaign videos received thousands of hits and he made himself very accessible to voters by appearing in online forums and local events. He answered every single question that was posed to him on MooVoter, more than any other single participant. He also impressed voters with his responses in the online forum put on by the Tillamook County Democrats and The Tillamook County Pioneer, as well as the radio forum hosted by the The Tillamook Chapter of the American Association of University Women.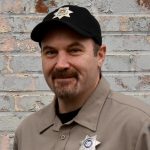 Born and raised in Tillamook, Sheriff-Elect Brown is a fifteen year veteran of the Tillamook County Sheriff's Office. He campaigned on a deep understanding of Tillamook and the Department, and a wish to build community trust. His first order of business toward this is more involvement with the people "I plan on creating opportunities for myself and the staff to be out in the public, involved in local events, and letting the community know we're here," said Brown. He was clear in pointing out that this wasn't just about patrol, but about showing people that officers are part of the community and that the department is a vital part of progress within it. He plans on holding "visits to local schools and having a presence at school sporting events, community education or town hall type of events." This will give citizens direct access to him and other sheriff's department staff to offer concerns or suggestions. He will also remain on MooVoter as long as that is manageable.
Sheriff-Elect Brown has openly expressed that strengthening the department is key to achieving the goals that he has for the community. "One of the big things I will be working on is to bring the morale back up at the office by bringing staffing levels up, especially in the jail. The staff needs to know they are trusted to do their jobs, and everyone will be treated fairly." The challenges to building a dynamic and motivated staff in a small community are many. Brown has identified a three prong solution of retention, recruitment, and refining the hiring process to get this goal completed. In his opinion "Employee retention plays a huge role. If we can't keep the good people we have, it will just be a revolving door." He identifies the need for more high qualified recruits, "The pool of candidates is shrinking…[this is] not just a Tillamook County problem, it's all over.  I think a recruitment video or literature will help."  He goes on to explain that finding the recruits is but a small portion of what is making building the department a challenge. "Other barriers include the efficiency of the hiring process, it's painfully slow.  A lot of times we will have a qualified candidate but because the process takes so long we lose the candidate to another agency."
Brown plans to correct all of these issues and it will be a big task that requires the cooperation of many people within the department and the county. Brown is eager to prove his vision with the same practical and determined spirit that got voters to put their trust in him. "It will be difficult to convince people with words alone, it will take action as well.  Action is my strong point," stated Brown.
Brown's rival in this race was popular Tillamook County Pioneer/KMUN Meteorologist and head of Tillamook County Sheriff's Emergency Management Office, Lieutenant Gordon McCraw. With a long history in management at multiple agencies, a direct endorsement from the current sheriff, and much appreciated service to the community, Lt. McCraw was the expected winner. He has been with the Tillamook County Sheriff's Office since 2006, rising through the ranks from Deputy up to his current position as third in command. Thankfully, Lt. McCraw will remain on hand to assist in the management of over sixty staff members. He is prepared to move forward after this very tough race saying, "I may NOT have been born and raised here…but, this is my community now and I will treat it as such!"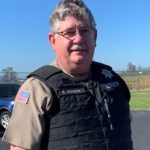 McCraw intends to focus on continuing to prepare community members for the next inevitable disaster. He was in New Orleans during the aftermath of Hurricane Katrina and witnessed first hand the devastation that can happen when people are not ready. "In a disaster when cities become overwhelmed they come to the County for help, when the County gets overwhelmed, we go to the State, when the State gets overwhelmed, the Governor goes to the President through FEMA for a declaration."
McCraw feels that with preparedness on the part of each and every citizen we won't find ourselves waiting for help as many in New Orleans did. His mission is to see to it that we can help ourselves and our neighbors when the time comes. "My main goal is to get each citizen ready for whatever disaster may happen…that is the baseline for readiness.  I make it my mission to give all of you the information you need to be ready and to make the best decision, for you, when the time comes!"
Through the Sheriff's Office Emergency Preparedness website and by partnering with area organizers for Go-Bags and emergency training McCraw hopes to help the county avoid the long term consequences of not being ready and then waiting for help, "Problems come from those who wait, and want and expect the government to come in and take care of them…." he says "I have lived through several major disasters and seen firsthand how that works….or doesn't!"
On his Facebook Election page McCraw expressed his disappointment on the outcome of the race, gave his thanks to his supporters, and wished the new sheriff well on the "steep learning curve" that will come with the position. When asked how the hierarchy transition will impact day to day operations he simply stated "I will just assure you that regardless, the Emergency Management Office will continue to be tops in the state!"
Brown will be sworn in as Sheriff in January, 2021, and will be working daily with his former supervisor and former rival. His strong communication skills and clear messaging may help mend some bridges and fences that have been damaged during this election. His leadership skills will be put to the test as he strives to build unity within the department and the community.  Says Brown of the election, the transition, and his new life as the head of the Tillamook County Sheriff's Office "I'm very ready to just move forward in a positive direction."
Tillamook County Clerk – 2020 Election Results:
https://www.co.tillamook.or.us/gov/Clerk/Elections%202020/2020GeneralEleResults.htm
Tillamook County Sheriff's Office Emergency Management Program:
https://www.tillamooksheriff.com/emergency-management
Tillamook County Sheriff's Forum:
https://www.tillamookcountypioneer.net/tillamook-county-pioneer-tillamook-county-democrats-present-candidates-forum-tillamook-county-sheriff-candidates/
The Tillamook Chapter of the American Association of University Women Candidate's Forum:
https://coastradio.org/podcast/aauw-tillamook-candidate-forum-2020/