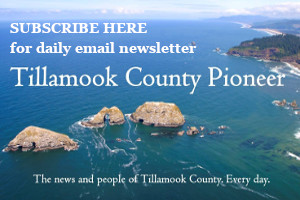 Santa is coming to town – all over town – from Santaland at Pacific Restaurant to a gig with Grinch at the Air Museum (bring 2 cans of food for FREE admission to the Air Museum), and a dancing Polar Express Show with a Santa visit – there are plenty of opportunities to hang out the big guy and enjoy lots of special places around Tillamook County.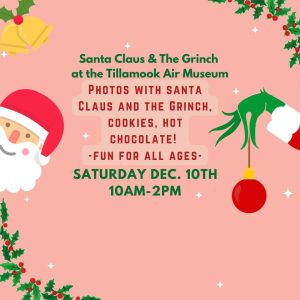 Santa Claus & The Grinch @Tillamook Air Museum
SATURDAY AT 10 AM – 2 PM
Event by Tillamook Air Museum
Join Santa Claus & the Grinch at the Tillamook Air Museum, for photos, fun, and cookies and hot chocolate!
Admissions is FREE with 2 non-perishable food items per person. Canned & non-perishable goods will be donated to our local food bank.
Questions call or email us!  503-842-1130
info@tillamookair.com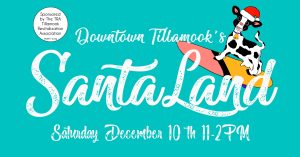 SATURDAY AT 11 AM – 2 PM
Santa Land in Downtown Tillamook
Santa is returning to downtown Tillamook Saturday December 10th at Pacific Restaurant!!
Meet & take a photo with Santa & enjoy Cookies, Gingerbread Houses, Hot Cocoa & other treats.
Sponsored by the Tillamook Revitalization Association!
Free Holiday Family Fun!!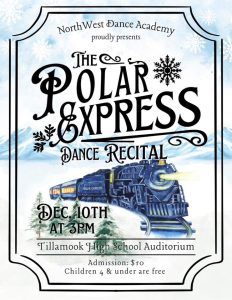 The Polar Express Dance Recital Presented by NorthWest Dance Academy
Sat. Dec. 10th at 3 pm
Event by North West Dance Academy
Watch the magic of The Polar Express come to life through dance. 100 local Tillamook area dancers will be on stage dancing this classic tale that we all know and love. Our rendition of The Polar Express is the perfect way to kick off the season!
$10 admission.
Children 4& under are free.
Visit Santa after the show!
More Holiday Happenings:
https://www.canva.com/design/DAFSKYcPrVc/tvP2oyZmg2_X1TpgdGMKQg/view?utm_content=DAFSKYcPrVc&utm_campaign=designshare&utm_medium=link2&utm_source=sharebutton&fbclid=IwAR3rie-Q_kc9fUz7Bz2kCSuPqFU95sYxzfLf4-saahgTLg4bXbtCwUKz3Xc