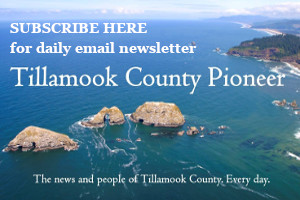 EDITOR'S NOTE: Favorite cake of all time … Happy Mother's Day!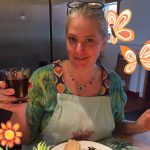 By Dana Zia, The Golightly Gourmet
I am a mother, a daughter and used to be a granddaughter. In my humble opinion, Mother's Day is Cake Day. I mean there's a pie day why isn't there a cake day? My personal favorite cake of spring is the humble carrot cake which I would be delighted to eat anytime and especially for Mother's Day.
Carrot cake is not considered an elegant dessert necessarily, in truth it is rather lumpy and a bit frumpy of a cake with raisins, nuts and pineapple poking out and refusing to behave for any occasion. It can dress up, but loses all sense of dignity when you cut it. Kinda like your great aunt Harriet that drinks too much and leaves a trail of crumbs all through the house, but she is so sweet!
This cake was all the rage in the States in the 1970's when it first hit the scene right along with the hippies but it has been around much longer than that. Believe it or not, using carrots in cakes dates back to medieval times when carrots were the only way to sweeten the cake, particularly in the winter and spring before honey was available.
Carrot cake did not get its big break until World War II when the sugar rationing hit bakers real hard. There was a glut of canned carrots on the market in the US during this time and an enterprising businessman hired some bakers to find uses for the bonanza and the solution was the carrot cake that we all know and love today. (Sans the cream cheese frosting) He then marketed it to a large distributor of gourmet foods and it became available in cafeterias and diners.
But it wasn't until the 70's that carrot cake had a true renaissance. That is when it appeared all dolled up in cream cheese frosting and full of lovely things like pineapple, coconut and pecans. Even though it was a fad dessert at the time, it has endured and has a sweet spot in most everyone's heart and mouth. So much so, that February 3rd was declared national carrot cake day. (I kid you not! Whoever declared that, I love them!)
Today as my gift to mothers, I am sharing with you the best carrot cake ever! It comes from one of my very favorite cookbooks, "The Fiddlehead cookbook" which was a celebrated restaurant in Juneau Alaska. Every single person that has tried this cake has asked for the recipe. Now you don't have to. I have developed a gluten free carrot cake made with almond flour that is on my website at cavewomancafe.com. Have a wonderful Mother's day and I hope you get lots of hugs. (If your vaccinated)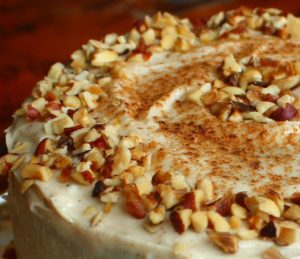 Fiddlehead's 18 Carat Cake
The unsweetened coconut is available in the bulk section of Fred Meyer's or health food stores. Remember to save your pineapple juice from draining the canned pineapple!
2.5 cups of unbleached organic flour
1 to 2 cups of white sugar ( I use 1 cup, depends on how sweet you like it)
2 teaspoons of ground cinnamon
1 teaspoon of ground nutmeg
1 teaspoon of ground ginger
OR 1 tablespoon of grated fresh ginger
1.5 teaspoons of baking soda
.5 teaspoon of baking powder
1 cup of light tasting olive oil
4 eggs
1/4 cup of the pineapple juice from the pineapple
1 tablespoon of pure vanilla extract
2 cups of grated carrot (about 3 medium)
1 cup of chopped nuts
1 cup of raisins
1 cup of finely flaked desiccated (unsweetened) coconut
3/4 cup of canned crushed pineapple drained (save that juice!)
Generously coat two 9" inch round cake pans, or whatever cake pan you are into, with butter and dust with flour. Preheat the oven to 350 degrees and set the racks to the middle of the oven. Then bunny hop around the kitchen, once or twice. (optional) Grate your carrot up and drain the pineapple juice out of the pineapple into a clean bowl then set aside for later.
Whisk together in a large mixing bowl all the dry ingredients, flour, sugar, spices and leavenings, till the spices are mixed in well. In a mixing bowl, (I use a stand mixer) blend the oil, eggs and vanilla till they get creamy, about 3 minutes. Add the pineapple juice and blend some more. With the mixer on a lowish speed, ya know not to slow to bog the mixer but not so fast the flour will give you a facial, add the dry ingredients to the wet till just mixed. (Don't over mix it or you will get a toughie of a cake!)
Fold in the carrots, nuts, raisins, coconut and pineapple with a rubber spatula till distributed evenly. Pour the batter into your prepared cake pans and tuck in the over to bake for 30-35 minutes or until the fragrance begins to fill the house. Check for doneness by touching the center and if it is set. (You can also use the old fashion way of inserting a tooth pick in the center and if it comes back clean) Let the cakes cool for a 10 minutes, then turn out onto a cooling rack to let finish cooling completely. Frost with cream cheese frosting.
Maple Cream Cheese frosting
I don't like a super sweet frosting, but if you do, add more powdered sugar till you get the flavor you enjoy.
One 8 ounce packages of cream cheese at room temp
3 tablespoons of melted butter
½ to 1 cup of powdered sugar
1 teaspoon of pure vanilla extract
¼ cup of pure maple syrup
1 teaspoon of ground cinnamon
½ teaspoon of ground cardamom
Cream together the cream cheese with the butter with a mixer until smooth smooth smooth. With the mixer on low, add 1 cup of the powdered sugar until mixed in, then add the vanilla, maple syrup and cinnamon and mix some more. Taste, if it needs more sugar, add until it is the perfect flavor for you. (I like it a little less sweet) Frost your cakes, decorate with nuts, coconut, raisins and edible flowers like lilacs. Happy Mother's Day!