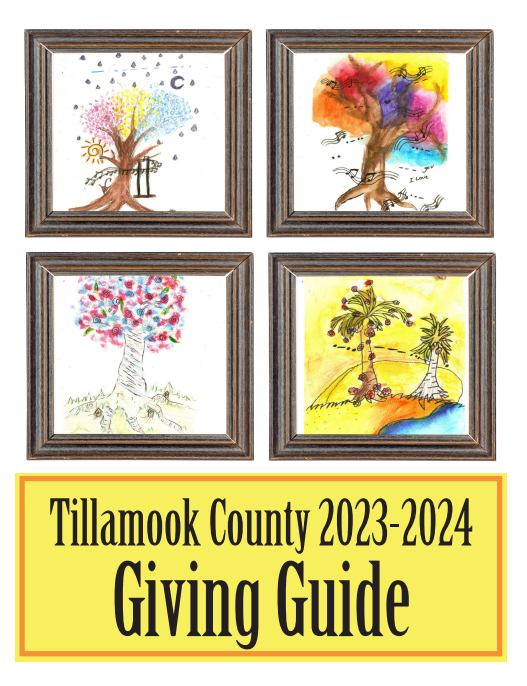 Does your grocery list include salad mix, fennel, cauliflower, peppers, cucumbers, berries, garlic, onions, peaches and cherries? How about jam, cheese, meat, fish, flowers, beer, wine, spirits and coffee?
You can find all of this and more at a local farmers market, and meet the people who grow, raise, roast, harvest and produce the food. Oregon's north coast boasts more than 250 small farms, fisheries, harvesters, ranchers and food product magicians.  They bring their produce, products and talents to a tent at one of the local markets, and answer questions, offer recipes and make suggestions about preparation.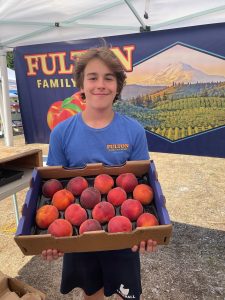 At the Manzanita Farmers Market this week, Fulton Family Farms will again be "just peachy" with Regina peaches — big, beautiful FREESTONE fruit, white donut peaches, Ruby Bright yellow nectarines, Polar Gem white nectarines, Black Amber and Hiromi pluots and Draper blueberries. Hearth and Table will have their wood-fired pizza oven cooking, joining Mike's Sanny's on his amazing homemade bread and Gnarly Tacos. Moon River Farms and Kingfisher Farms have booths overflowing with produce, Lance's Farm Vittles. Meadow Harvest and Neah-kah-nie Smokehouse have your meat and protein covered; then enjoy the music and over 50 booths.  Manzanita is considered to be one of the best farmers markets on the Coast.
There's plenty of time (and the bounty is just beginning) to visit your local farmers markets. Most markets extend into late September, since it's National Farmers Market Week August 7-13, this would be a good time to go.
Here's the list and links:
Check out the North Coast Food Trail website for more information on local producers.