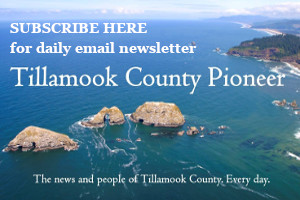 By Sue Dindia-Gray, NCRD Aquatics
Bravo Pool-A-Thon Participants and benevolent donors.
The 28th Annual Pool-A-Thon held February 17, 2018 was extremely prosperous. $16,100.00 has been raised so far with additional donations still trickling in. 2,303 lengths (32 miles) were swam by 54 enthusiastic swimmers! In addition, there were 16 student participants who were not able to swim, but were kind enough to solicit donations towards our cause.
This event raised funds to help keep the NCRD/ Nehalem Elementary School Swim Program afloat. All proceeds from the Pool-A-Thon go directly towards the School Swim Instruction & Water Safety Awareness Program which impacts the lives of all students, kindergarten through 5th grade, as well as the adaptive swim students of District #56.

Many thanks go to the 70 student participants. Because of their enthusiasm, hard work, and passion for swimming, the event was a supreme achievement.
To the parents and families of these kids, we are truly appreciative for the time and energy you gave to your child throughout the Pool-A-Thon. Thanks for being the backbone of the fundraiser. You all are wonderful.
An extended thank-you to all the generous donors. By pledging a swimmer, you have validated the importance of this vital program which enhances the lives of over 200 children. We are fortunate to have the support and encouragement of a caring community.
The Legacy of the 88 year old Nehalem School Swim Program lives on!
The North County Recreation District (NCRD) is located at 36155 9th St., in Nehalem, for more information go to www.ncrd.org, or call (855) 444-6273.