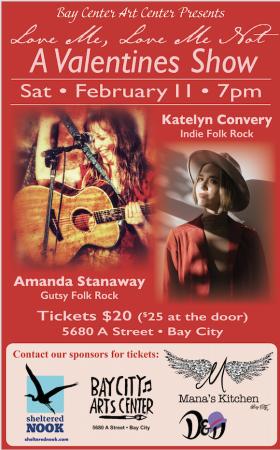 By Chelsea Yarnell
On August 31, Neah-Kah-Nie School District Superintendent Paul Erlebach announced in a letter to the community that their District would begin the school year with Comprehensive Distance Learning (CDL).
"After reviewing the current data with Tillamook County Health Department officials, school administrators, and others," Erlebach wrote, "I decided the safest way to begin the school year for students and staff was to change our initial plan of in-person instruction."
Erlebach referenced that at the time of his letter the seven-day Covid-19 case count was 178.
"Reminder, in the previous risk and protection framework, 60 cases and greater in a two-week period was considered 'Extreme Risk,'" Erlebach wrote. "Current data indicates Tillamook County is six times over the 'Extreme' metric."
During a "Let's Chat with Paul" Zoom meeting, local parents and community members asked questions and voiced their concerns about the transition to CDL with Erlebach and District nurse Denise Weiss.
"The health system is really at a tipping point right now," Weiss said. "The school is in place to do contact tracing; this is normally a job done by the Health Department. They are anticipating when all the schools open up that there will be a drastic increase [in cases]…So we have to ask ourselves: Can our schools handle the contact tracing and quarantining, and still provide education?"
At the time of the initial letter Aug. 31 letter, extracurricular activities including athletics were temporarily suspended. By Sept. 2, activities were reinstated with safety protocols.
The District has delayed the first day of CDL to Sept. 13 to allow teachers time to plan.
Nestucca Valley School District
On Aug. 25, Nestucca Valley School District Superintendent Misty Wharton announced that the first day of in-person education would be delayed to Sept. 13 due to active Covid-19 cases amongst staff and students. By Sept. 2, Wharton announced that the school year would begin with CDL.
"The Delta variant is a different beast than we encountered last school year," Wharton wrote in a letter to the community. "Children are now more often becoming infected, and vaccines are only available for children 12 years and older. In order for NVSD to feel we can safely offer in-person instruction again, it will require our entire community to take action…This is not a student problem, quite opposite, it is an adult problem. We do not have enough of our population practicing what we know works in lessening the spread of the virus. The only way we get the numbers to go down is to start implementing a more diligent effort at safety measures by all."
Upon this announcement, Nestucca did not suspended extracurricular activities.
"Our kids are doing a great job of following the rules and we want them to be able to have these experiences," Wharton wrote. "We will continue to offer these opportunities as long as we do not have an outbreak."
Nestucca Valley School District will begin CDL Sept. 13.
Tillamook School District
On Aug. 31, Tillamook School District released a statement to the community stating the District plans to move forward with in-person education for the 2021-22 school year. A list of mitigation and strategies were outlined for keeping both staff and students safe including the usage of masks, visual screenings, hand washing, improved ventilation, physical distancing, daily cleaning schedules, and the usage of salt water biocide nebulizers.
Tillamook schools open for in-person education today Sept. 7.