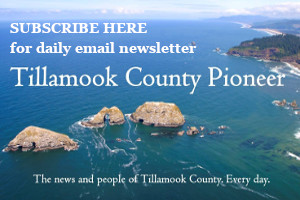 By Matt Maizel
After battling against some stiff competition in Arizona during spring break, Neah-Kah-Nie Baseball (2-0 League, 5-4 overall) is back home in Oregon and had a strong week, going 2-0 against their first two league opponents of the season. Last Tuesday, the Pirates put the pressure on Horizon Christian (0-2 League, 4-6 overall) early, loading up the bases in the first inning and scoring a run against their disciplined pitcher. "[He] had three different pitches with good command," commented Coach Herder on Horizon Christian's starter. Senior 1st baseman Caleb Harth made a critical play early on to end the first, chasing down a would-be baserunner as he tried to round an extra base to second.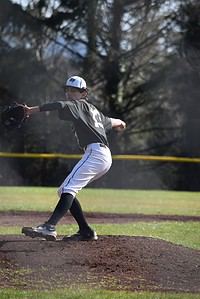 Eduardo "Eddie" Loza was the starting pitcher for NKN, he completed 5.2 innings with 6 strikeouts on 85 pitches. NKN ended up winning the contest in the partly cloudy affair 4-1.
After a rainy stretch of weather forced NKN's other scheduled league contest vs. Corbett (0-1 League, 2-2 overall) to get canceled, a neutral field to play on was found in Ridgefield, WA to accommodate NKN's scheduled game vs. Rainier (0-1 League, 1-3 overall) – they won this contest 13-3 on
Saturday. The boys will hopefully head to Warrenton (1-0 League, 6-3 overall) on Wednesday 4/12/23 to play the Warriors in a League showdown for the #1 spot in the League standings, weather permitting. Make sure to check OSAA.org for more information on standings, schedule changes, rosters, etc. OSAA has NKN currently ranked #9 in the state for 3A competition after a stellar week.