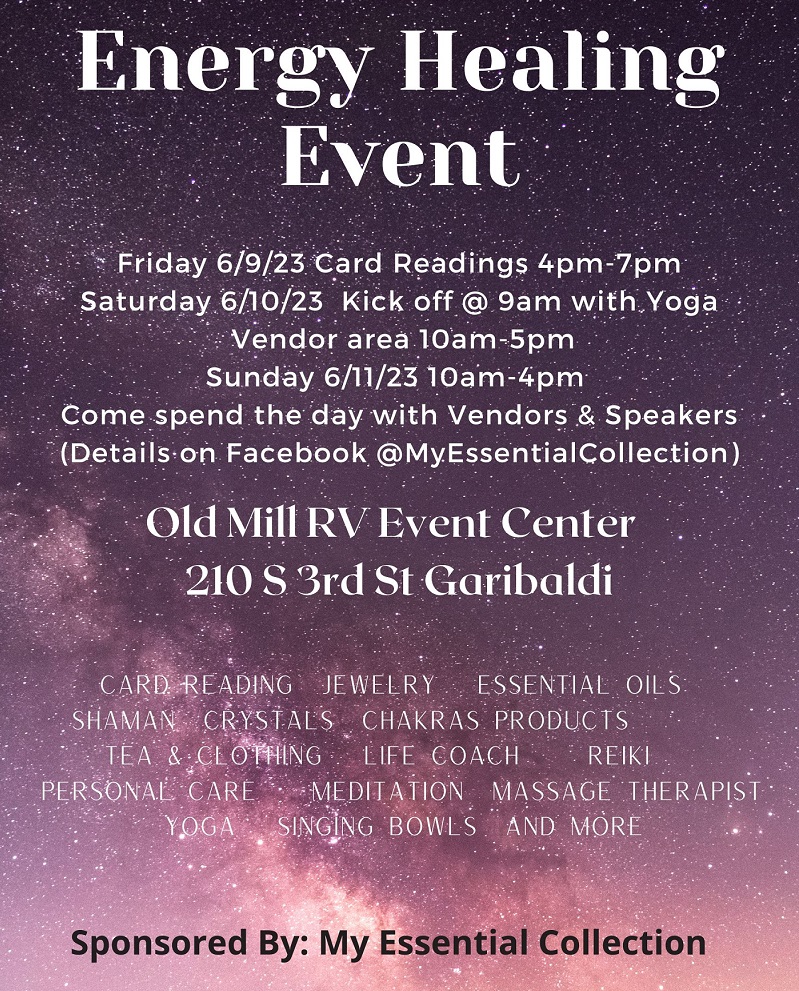 EDITOR'S NOTE: This is for the Speech & Debate Team of Neah-Nie-Nie Middle and High School, School District 56. Hannah Reynolds, the Speech & Debate Team Coach, has done an excellent job bringing this team along. Of course she couldn't do this unless she had very dedicated students. When you read the students testimonials you will see what I mean.
Please give what you can. If 100 people give $10 that equals $1,000. Some people can give more and some less. The importance of this give provides these kids with wonderful opportunities and in my mind makes them much better citizens as they become adults.
Thank you very much for taking the time to read this.
By Patty Rinehart
Grateful, heart-breaking, amazing opportunities, and big plans are just a few of the emotions Neah-Kah-Nie High School's Speech and Debate Team Coach, Hannah Reynolds, uses to describe the 2019-2020 team's experiences. The 2020 Speech and Debate Team's big fundraiser was supposed to be from running the Manzanita Fireworks Booth. Unfortunately, according to organizer of the booth, Patty Rinehart, "Due to the Covid 19 restrictions, I don't see the booth happening this year. It is just a terrible shame they are not able to use this fundraiser to support the Speech and Debate Program. I proposed to Hannah we ask the community to help fund the Speech and Debate Tournaments."
"I joined my sophomore year, and Speech and Debate has opened many doors to a part of me I didn't know I had! I am grateful for all the nervous butterflies, getting to know other teams, and bonding with MY team. It's a bit of an escape from school, and it's amazing." -Mary Watson
Hannah Reynolds began coaching at NKN three years ago. From Hannah, "Money to fund tournament travel and food has not held the team back but having a bit more of it would allow us to expose the students to more opportunities. The growth of the team is a huge reason we need greater funds. In my first year we had 12 students on the Speech and Debate Team. This past year we had up to 20 students participating. When we go to multi-day tournaments in Portland, Salem, or Eugene areas, it costs up to $1,000 to put all of us up in a hotel. We try to attend at least four overnight tournaments a year, not counting our State Tournament. These are amazing opportunities for kids, because they are often on College campuses, exposing them to the college experience. This year we went to Pacific University, Linfield College, and University of Oregon for our tournaments. We also go to one-day tournaments and often have travel and food expenses for those as well. This year, we went to seven weekend tournaments in total before our District and State competitions were cancelled. In addition to our need to fund tournaments, we give a $500-$1,000 scholarship (depending on our funds) to one graduating student each year."
"The speech team at Neah-Kah-Nie changed my way of life and sparked an introduction into passions that I never knew I would be into. I joined the speech team 3 months into my freshman year, and my life changed for the better immediately. Joining the team led me down a road and helped me find a passion in life that I want to pursue after high school. If it had not been for the speech team and the wonderful members on it, I do not think I would be in as good of a place as if I never joined. The speech team is one of, if not, the main reason I enjoy going to school."- Cole Brown
Hannah and Assistant Coach Charles Miska work together as coaches of the Speech and Debate Team, a yearlong after-school activity at NKN High School. Practice is twice a week, and students are largely self-motivated. Hannah and Charles provide students with feedback and encouragement as they work. At the end of practices, students perform for their team members, as a way for them to get feedback from each other. Hannah finds, "It is remarkable how well they support each other!"
"Honestly, as cheesy as it sounds, I stay in speech for the team and "family" aspect of it. I think speech has taught me how to have a circle of friends who you will stick with no matter what."-Ewan Crain
"One of the most amazing things about S&D is how independent students are," according to Coach Hannah Reynolds. "Much like the individual sport of track, there are many different events students can participate in, so they work on writing, memorization, and blocking mostly independently. This year for the first time since I started coaching Speech and Debate, we had several students win first in their events, as well as placing in second and third. Additionally, at our last tournaments, two of those students were freshman, showing the growth potential that we have going into the next few years. Neither of them placed but making it to finals was impressive. This is all particularly remarkable considering the fact these tournaments necessitate our competing against 5A and 6A schools, making us one of the most successful 2A schools in the state."
"Speech and Debate has given me a platform to have my voice heard and feel like it's important, find a supportive community in both my competitors and teammates, and a place to be myself with complete acceptance. I wouldn't trade my time on this team for the world." -Kara Rumage
Message from supporter Patty Rinehart:
"I do hope the community will step up and support the Speech and Debate Team at Neah-Kah-Nie High School. Their talents and hard work need to be rewarded. The student testimonials reflect how much they value this part of their lives. Doors are opening for these students because of this activity. Let us help keep those doors and opportunities open for them"
"I would say speech really helped me get out of my comfort zone and gave me an outlet to express whatever I wanted, while also making new friends in the process." -Lilly Marteeny
Your donation to the speech team can be sent to Neah-Kah-Nie H.S., 24705 U.S. Hwy. 101, Rockaway Beach, Oregon 97136. In the memo line please write Speech & Debate Team. They thank you so very much.
"Through speech and debate I have learned how to advocate for myself and others, as well as develop my public speaking skills. I have joined an amazing community of young people through speech and debate that has encouraged me to succeed in all sorts of ways." Isabella Grimes