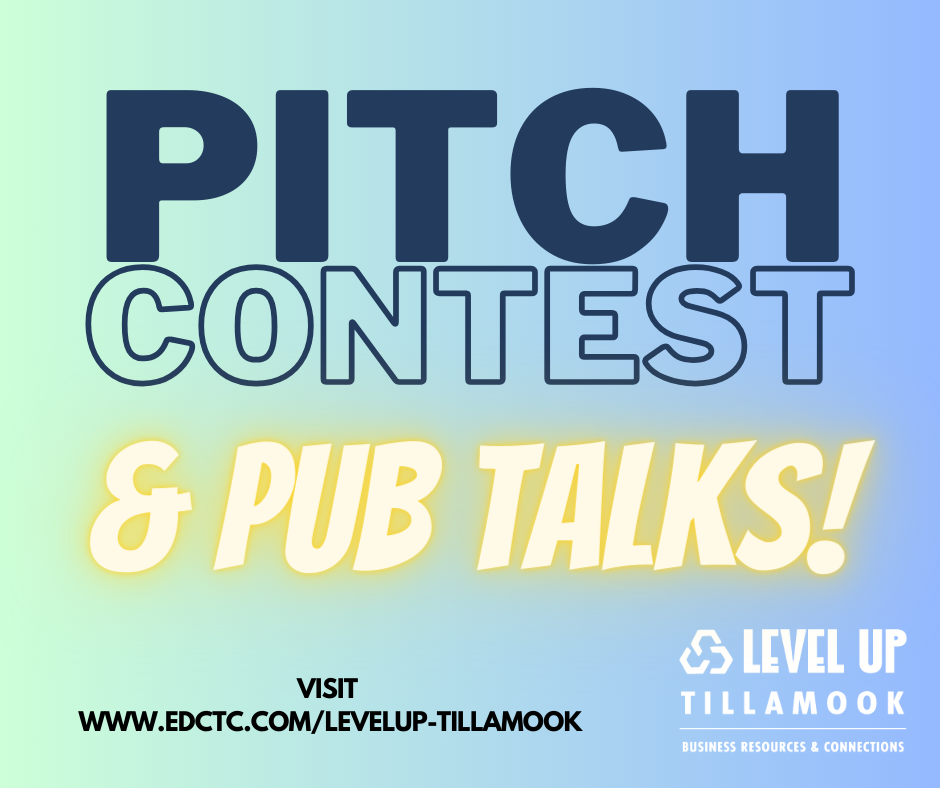 On August 27th and 28th, the Rockaway Beach Police Department, along with the Tillamook County Sheriff's Office, Manzanita Department of Public Safety, Rockaway Beach Volunteers in Police Service (VIPS) and ALICE Instructor George Hastings from Tillamook Bay Community College brought ALICE training to all employees of the Neahkahnie School District. ALICE stands for Alert, Lockdown, Inform, Counter and Evacuate. It is designed to empower trainees with more options than traditional lockdown when confronted with a violent intruder determined to cause harm.
The training was split between morning and afternoon sessions which were conducted at one of each of the four schools in the district. This gave the teachers and other employees a chance to train in their own building and discuss benefits and drawbacks to each location. First Student employees and staff from the Rinehart Clinic were also trained in some of the sessions. There were more than 100 people introduced to the ALICE model over the two days of training.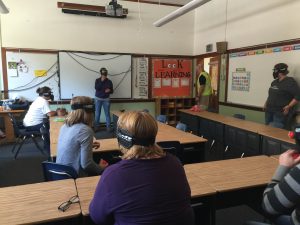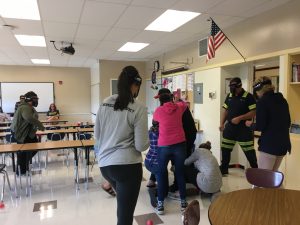 Rockaway Beach Police Chief Charles Stewart helped conduct the training and was extremely happy with the positive feedback he received. Keeping an eye on trends across the globe, Chief Stewart became a certified ALICE Instructor over five years ago and is excited that the Neahkahnie School District has embraced this training.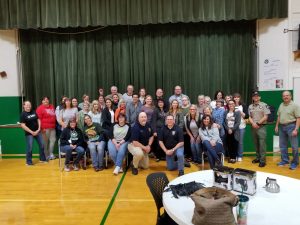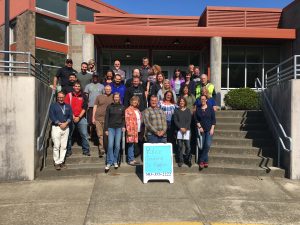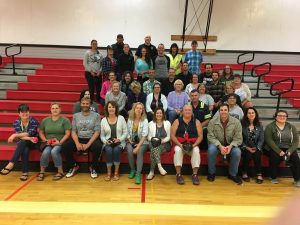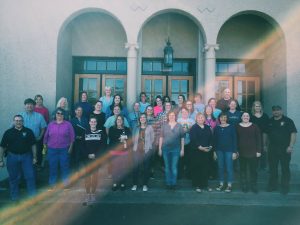 We would like to thank Superintendent Paul Erlebach, Principals Heidi Buckmaster, Leo Lawyer, Kristi Woika, Janmarie Nugent and all the staff of the Neahkahnie School District for the preparations and participation in this very important training.
If you have questions about this project, please feel free to contact Sergeant Sean Ahlers at the Rockaway Beach Police Department or by phone at (503)355-2252.