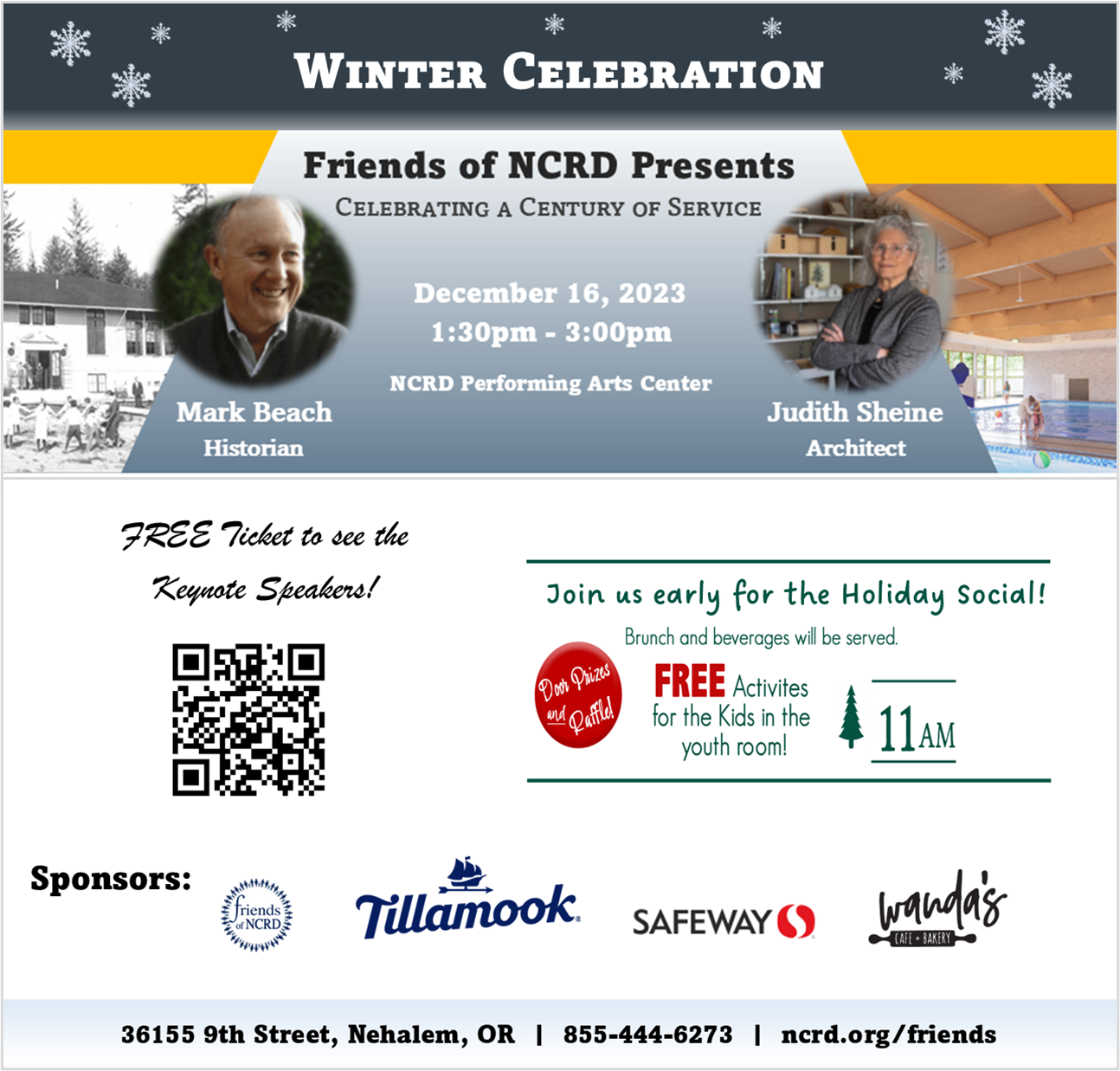 Story & Photos by Don Backman
"I stopped counting after 75 people this morning," Ben Pettinger, Executive Director of the Lower Nehalem Community Trust said. He was referencing the large excited group of people who were gathered at the 12th Bi-Annual Estuary Clean-up event on March 5th, 2022 at the Wheeler waterfront. Crews were busy scattering to a series of locations along the lower Nehalem river and bay. "There were groups out working yesterday, too" he added. A boat loaded with workers left the group at the docks in Wheeler and headed out to the islands in the bay. The crews find many interesting things. "We've found half of a canoe," he added.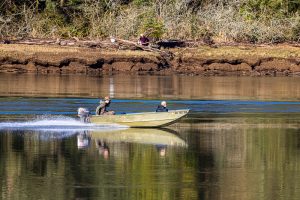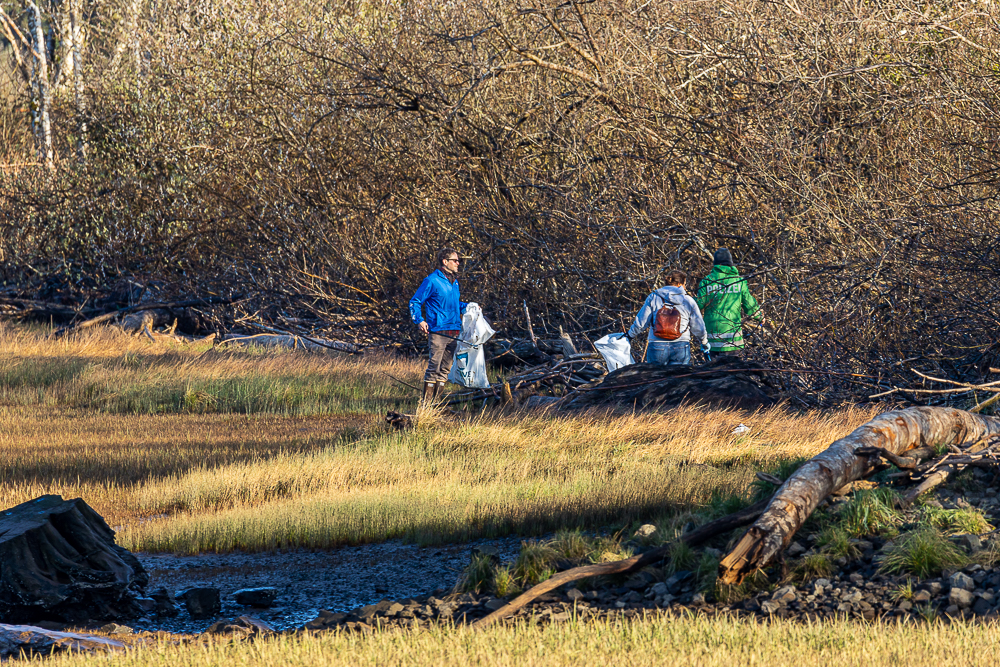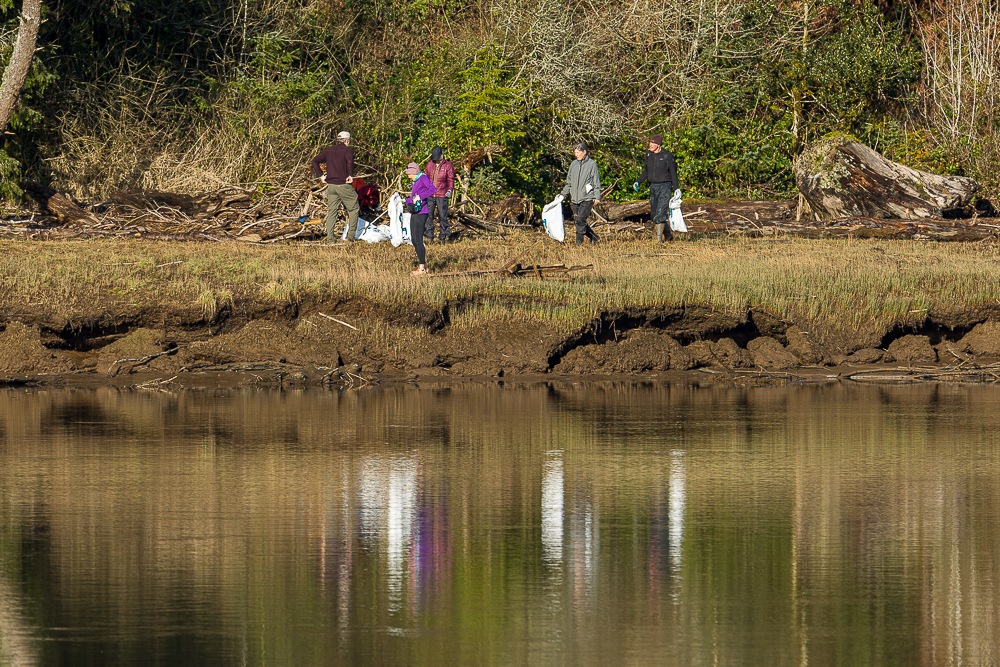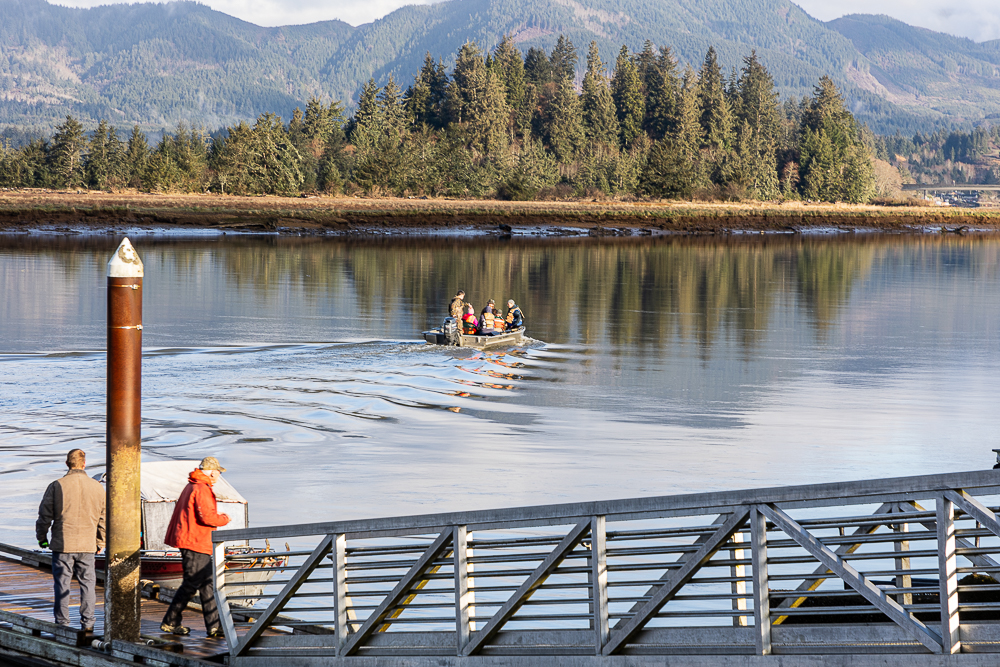 An event co-sponsored by the Lower Nehalem Watershed Council and the Lower Nehalem Community Trust, crews of volunteers picked up litter and other garbage washed up over the past three years. "We do this every two years, Pittenger explained. "We were unable to hold it last year due to Covid." The Lower Nehalem Watershed Council is an organization is a locally organized, voluntary, non-regulatory group established to improve the condition of watersheds in their local area.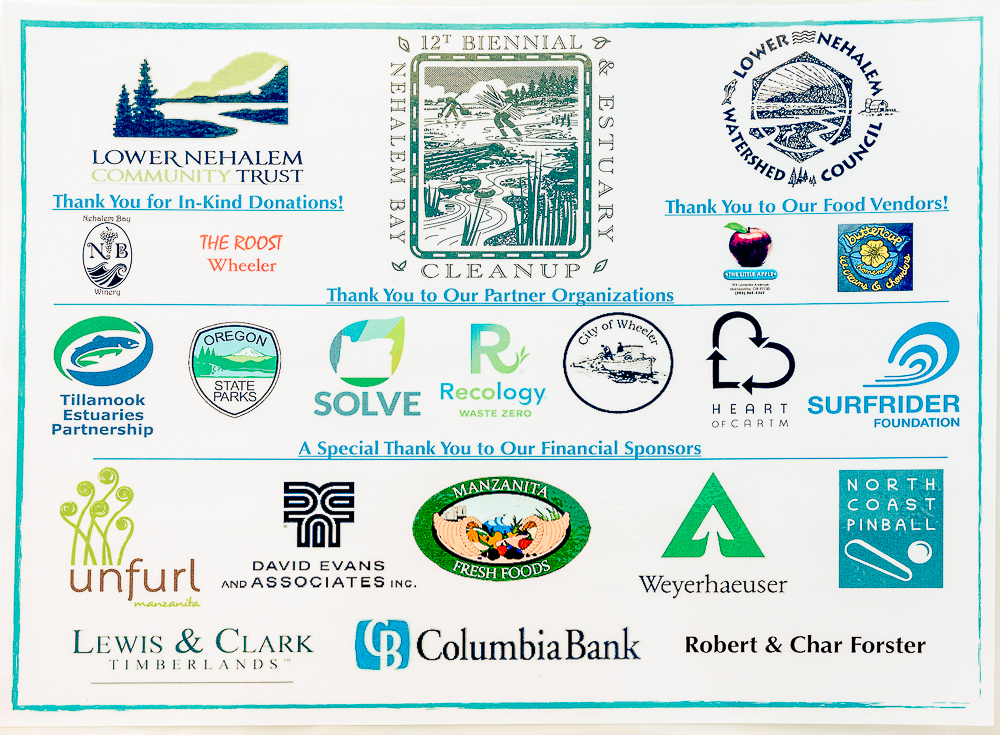 The group has a large list of local supporters and partners. Volunteers carried the familiar white bags with SOLVE printed on them in green letters. The food vendors were the Nehalem Bay Winery, The Roost, The Little Apple, and Buttercup Homemade Ice Creams and Chowder. There is a long list of Partner Organizations such as SOLVE, Oregon State Parks, and the City of Wheeler. Sponsors included organizations such as Manzanita Fresh Foods, Lewis and Clark Timberlands, among many others. "We're working with the Heart of CARTM to separate and recycle the recyclables," Pittenger added.
The group also has other activities, including collecting native seed to be grown for eventual reseeding. They have also started cleaning up a section of highway 101 from Nehalem to Brighton. An on-going project is the Restoration Event every Friday at Zimmerman Marsh.
The mission of the Lower Nehalem Community Trust is "To preserve land and nurture conservation values in partnership with an engaged community in the Nehalem region of the Oregon Coast." Volunteer Hans Brook, who was in the process of picking up trash from the Nehalem boat Launch along 101, said that he is involved because "I live here. It is a great community event."
The volunteers planned to put in a solid day, which would finish with a chili feed lunch where each would receive a mug as a thanks for their efforts. Spirits were high judging from all the smiles.
The Lower Nehalem Community Trust is a community supported, nonprofit organization dedicated to the conservation and restoration of natural lands.
For more information about LNCT, go to www.nehalemtrust.org