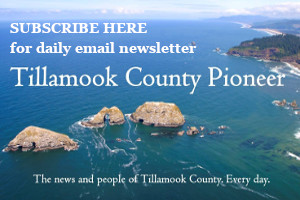 On Monday, April 25, 2022, Nehalem Bay Fire & Rescue responded a Neahkahnie Mountain overlook on Highway 101 N for a report of a couple who were stuck on the cliff approximately 100 feet above the ocean. Fire personnel were able to visually locate the victims approximately halfway up the mountain.
The couple reported to be on a flat section of the cliff and uninjured. Fire personnel contacted the US Coast Guard and Cannon Beach Fire for additional resources for a high-angle rescue.
As fire personnel were preparing equipment for a rope rescue, a USCG helicopter arrived on scene. Its rescue swimmer was lowered to retrieve the victims one by one; the helicopter safely returned the victims to land.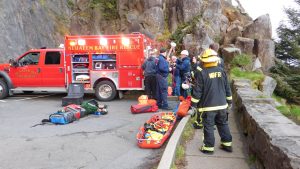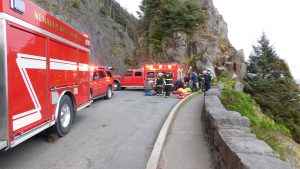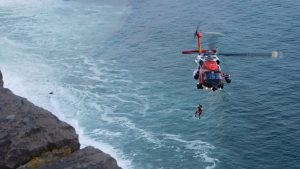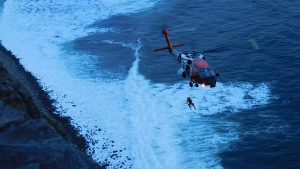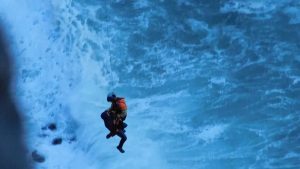 This event is a reminder that people enjoying the coast need to be constantly aware of their surroundings; this includes monitoring terrain, tides, and never turning backs to the ocean.
Nehalem Bay Fire & Rescue would like to thank the US Coast Guard, Cannon Beach Fire, Manzanita Police, Adventist Tillamook Ambulance, and Tillamook County 9-1-1 District for their assistance with the incident.