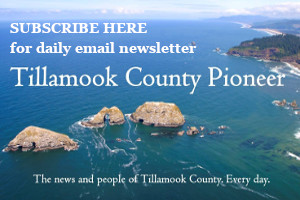 After 71 years, it takes more than a global pandemic to stop the Nehalem Bay Garden Club – still growing strong and the plant sale goes on, starting on their usual day, the day before Mother's Day, SATURDAY, MAY 9th from 10:00 am to 5:00 pm. And bonus, this year, continuing through the week – May 10 through till the 17th!
We are doing everything differently this year, like every other organization. The only thing the same, will be great plants! Tell your friends and neighbors!
First of all, it will be held at Don and Constance Shimek's home, 43080 North Fork Road, Nehalem. This is right at the intersection of North Fork and Hwy 53, w/horse statues in the front yard and real horses in the back yard! Our plants will be by the barn.
Second, this will be a self-serve sale, with a money box. Since there will be no change available, please bring your checkbook, or round up your cash payments. As always, we donate all the money back into our community for plant and food-growing purposes.
We have many perennials/shrubs, many tomato plants (cherry ones, too), annuals, houseplants, and more!!! Also, we will have the debut of our Garden Club Recipe Book! What fun!!!
We ask that all people be sensible and safe at the sale and stay 6 feet away, wear a mask and gloves. If we need to, we will limit how many people at a time can be buying plants. It can't be like the old days when you waited in line for the mad rush to buy plants! But it will STILL be fun! And it goes on for a whole week!!!
Remember to bring: gloves, mask, your own boxes, checkbook or cash, your phone for looking up characteristics of your plants, and whatever else you might need.
Thank you for supporting our community of plant lovers!
Nehalem, Bay Garden Club