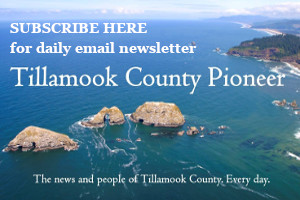 Create GO BAGS for any emergency.
Join Your Nehalem neighbors for a two-hour session to  learn how to plan, assemble, store, and maintain a 3-day kit of food, water, and supplies for every member of your household, including pets, for when a local disaster strikes.
Two dates to choose from:
Sat., Sept. 30, 1-3 PM
Wed., Oct. 4, 7-9 PM
Nehalem Bay United Methodist Church – 36050 10th St.
We hope to see you there and PLEASE………invite your neighbor!
We're only as prepared as all of us are prepared.
For more information contact Debbie Moberly(d_moberly@hotmail.com) or Lane deMoll (lane@nehalemtel.net)