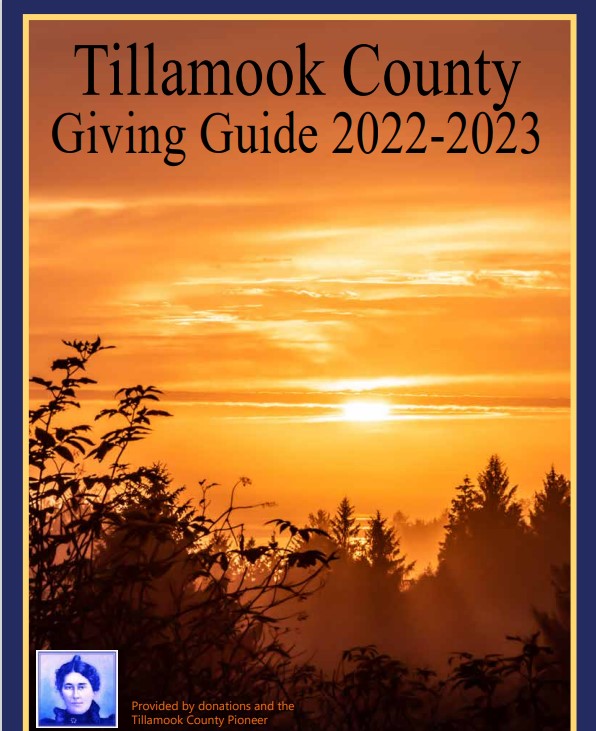 By Laura Swanson, editor
On March 24th over 75 neighbors from Nehalem, Bayside Gardens, Pine Ridge and Manzanita gathered to hear a presentation about the formation of a "neighborhood watch" program. Led by several Bayside Garden residents with educational information from Manzanita police officer Mike Sims and Tillamook County Deputy Sheriff Sergeant Matt Kelly, the group learned more about area thefts, but more importantly, ways to be proactive. "We're sick and tired of this happening in our community," said Steve VanDyke. "We all need to do something, a neighborhood watch, being more aware, protect yourself. I'm not going to put up with it. Cameras, lights, lock up your vehicles and homes. Be smart," advised VanDyke.
Advice and information echoed by Officer Sims and Deputy Kelly. With a show of hands, over half of those in attendance have been victimized over the past few months – the thefts have ranged from stolen vehicles to several contractor trailers and trucks, and various break-ins. There is an active investigation and suspects. "We know who they are," said Officer Sims. "But it's having evidence, literally catching them red-handed."
There is also the coverage of local Manzanita officers, the County Sheriff and Oregon State Police, and jurisdictions. The Bayside Gardens area is outside the city limits of Nehalem and Manzanita, and police coverage is by one county sheriff that patrols North County (from Garibaldi north); Manzanita Police will provide coverage in the event of an emergency in progress. "The fact is that there are just a few of us, but a lot of you," said Sims. "The bad guys know about holes in our coverage, and that's where a neighborhood watch program can come in." Sims continued, "I'm here today to talk about how a neighborhood watch can help, or hinder, the police in these investigations and situations."
There are several important keys for a neighborhood watch program: Safety in numbers; value of the information; communication system; and organization. "You have an award-winning example of a communication system with the EVC (Emergency Volunteer Corps of Nehalem Bay.) They have created a model that's being used around the state." Office Sims suggested several deterrents: Get organized; share information; establish zones/areas; work together; signage; drive slow; notice and be aware; know your neighbors, their vehicles, etc.; involve CERT/EVC. At home, make sure you have visible house numbers, improve lighting, add security cameras. Several audience members stated, "We've had enough."
Office Sims empathized with several victims and their frustration, noting, "To help us with the investigations, we need information, dates with times and locations, vehicle descriptions, most importantly plates. The people – accurate information, clothing. Then as a witness, when you receive the summons to appear before the Grand Jury, you have to show up. That's one of our biggest frustrations. To get a conviction, credible eyewitnesses have to appear at the grand jury. "
Camera footage can also be a key to identifying suspects and convictions. There have been some thefts of the cameras, so strategic placement is important, and also with concerns about privacy. "We are just starting a voluntary registration of cameras," said Deputy Kelly. "When we have a burglary or incident in a particular area, I can go to my map and locate cameras in the area that might have helpful footage and ask citizens to review their footage." He continued, "It's not what we know, it's what we can prove."
The deputy acknowledged that the area needs more coverage, there are holes and schedules don't allow for 24-hour patrols. Both public safety officers emphasized that our communities are safe, but it's more populated, with a transient population that move up and down the coast. "I grew up in Wheeler," said Deputy Kelly, "Thirty years ago, I knew where my keys were – in the ignition. You can't do that anymore. Don't be a victim. Don't make it easy for them. Lock and secure your property."
The initial meeting concluded with a discussion of the legalities of using firearms, and there were many misconceptions about the law. Deputy Kelly summarized it this way, "If you make the decision to shoot someone on your property, now I'm investigating an attempted murder or murder as well as a burglary. There's a difference between shooting someone just because they are on your property, and shooting someone that is threatening your life."
This community is now being super vigilant with organization of the neighborhood watch program continuing at a subsequent meeting on March 31st. A telephone tree communication system is being developed, and volunteers will be patrolling the areas every night of the week. "We have a dedicated group of former police officers and military that are keeping more eyes on the neighborhood during the times when the police aren't available," said VanDyke.
The advice given to this North County area should be heeded by all communities in Tillamook County, and neighboring counties. There have been thefts reported in Cannon Beach and Rockaway Beach as well. "These guys listen to the scanners, they know how to be undetected and when we aren't able to be in the area," noted Deputy Kelly. "With the formation of the Neighborhood Watch, our hope is that the incidence of thefts that is now 3 to 4 a week goes to zero," noted Officer Sims. "And the bad guys will shift their attention to other areas." That's why it's important that everyone increase their home security – lights, cameras, lock your vehicles (even in your driveway), secure belongings.
"This isn't southeast Portland," noted organizer Steve VanDyke. "But we need to be vigilant and all our neighbors can feel safe, and the thieves will know that this neighborhood isn't easy prey any longer."
The next Neighborhood Watch meeting will be Saturday April 14th at 4 pm at the Nehalem Bay Fire & Rescue Station at 36375 Highway 101 North. For more information about the voluntary registration of security cameras, contact Deputy Kelly at the Sheriff's Office, 503-842-2561. For information about the Bayside Gardens Neighborhood watch, contact Steve VanDyke at 503-368-5387.