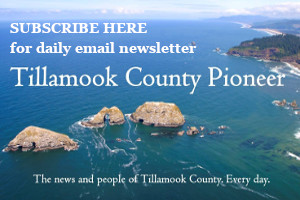 Neskowin, Oregon, June 11, 2018 – Head of School, Kelly Ellis, announces that Neskowin Valley School (NVS) has received funding from the Siletz Tribal Charitable Contribution Fund (STCCF), the Tillamook People's Utility District (PUD) Community Support Grant, and the Lincoln City Figaro's Pizza H.E.L.P program. Funding from these organizations will be supporting much needed equipment improvements as well as providing hands-on science equipment for the 57 students that attend NVS.
"Charitable contributions from programs like these are crucial to the sustainability of our school," remarks Head of School, Kelly Ellis. "We would not be able to offer the type of education and environment that we value without support from our local partners. We are absolutely thrilled with the support we've received this spring."
The STCCF donated funds to purchase four new cafeteria tables for the growing student population while the Tillamook PUD Community Support Grant has funded the purchase and installation of two new energy efficient heaters in the school's central gathering room.
Funding from Figaro's H.E.L.P program allowed NVS to upgrade their science exploration equipment. With environmental science a cornerstone of NVS' science curriculum, students will now be able to head out to the field equipped with 6 Discovery Scopes and 8 Carson Pocket Microscopes: handheld microscopes that bring science to life! Collected discoveries can be brought back to the school for further investigation under the new AmScope, a classroom microscope. "As we adventure outside for our creek and nature studies in June, I am sure that this package will be used every day," shares teacher Angie Wright.
Neskowin Valley School is celebrating their 45th year anniversary of educating students on the Oregon Coast. Since 1972, the school has offered an independent, individualized educational environment that celebrates student diversity and uniqueness. A birthday celebration is scheduled for July 1st from 3pm to 6pm on the school campus. Everyone is welcome to join the celebration! RSVP's encouraged and can be emailed to admin@neskowinvalleyschool.com.
To learn more about Neskowin Valley School, visit www.neskowinvalleyschool.com. Enrollment for the 2018-2019 school year is now open.