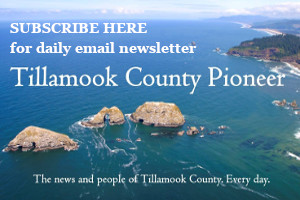 By Matt Maizel
The Nestucca High School Bobcats varsity volleyball team put on another impressive display in their first league contest Tuesday evening where they hosted the Tigers from Clatskanie in a 3-0 rout to improve to 4-0 on the season. Senior Rachel Gregory provided heroics for the Bobcats with a dagger to seal the come-from-behind victory in the first set 27-25.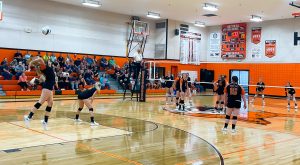 The Tigers clawed their way back after the Bobcats held momentum for most of the second set, but Nestucca outlasted with a 26-24 victory thanks to solid libero play from Vanessa Perez and an effective game plan strategy from coach Amy Gianella.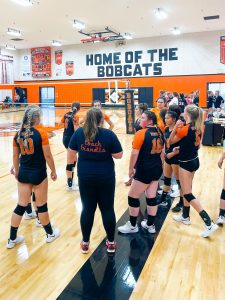 Powerful serving from the Bobcats proved to be too overwhelming for the Tigers in the third set, with exclamation point aces from Senior lefty Abby Love and junior Hanna Geil to ensure a 25-20 set and undefeated record early in the year.
Ms. Love agreed that their resiliency is what separated them from their opponents, "We worked as a team and we're excited to start preparing for Gaston on Thursday".
Clatskanie falls to 0-2 on the season and will face Faith Bible (1-4) on Thursday.