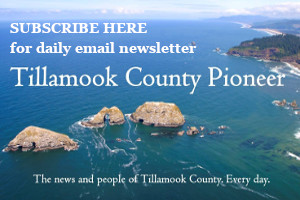 A petition to hold a recall election to remove the three elected Nestucca Valley School Board members, Bill Hagerty, Diane Boisa and Shane Stuart was filed in March, 2022 with the Tillamook County Clerk. 375 valid voter signatures were required to be submitted May 23 and 25, 2022 in order to call a special election.
I was relieved to learn that signatures were not provided to the County Clerk by the deadline and the petition failed.
Door-to-door canvassing, letters to the editor, and social media postings by the petitioner were not enough to convince Nestucca Valley residents to sign on for a special recall election. That is because our community gives a "thumbs up" to the performance of the Nestucca Valley School District board and administration. We appreciates the incredible work and sacrifices they have made to protect students, teachers, staff and the community during this unprecedented COVID pandemic. The board and administration have nimbly responded to staffing and health challenges, providing on-line classes in 2020 and 2021. The operations of the board are transparent, with agendas, minutes, and reports available on the website; parents and community members can participate in NV board meetings via Zoom or in-person. The beautiful renovation and expansion of the Nestucca Valley K-8 School is a testament to the vision, effectiveness and hard work of the current board and administration..
While the NV board members have different political allegiances, they are able to work together constructively for the good of the students and staff. This is the kind of cooperation we sorely need during these divisive times. What we don't need are culture wars played out in the halls of our schools.
Sonya Kazen
Cloverdale