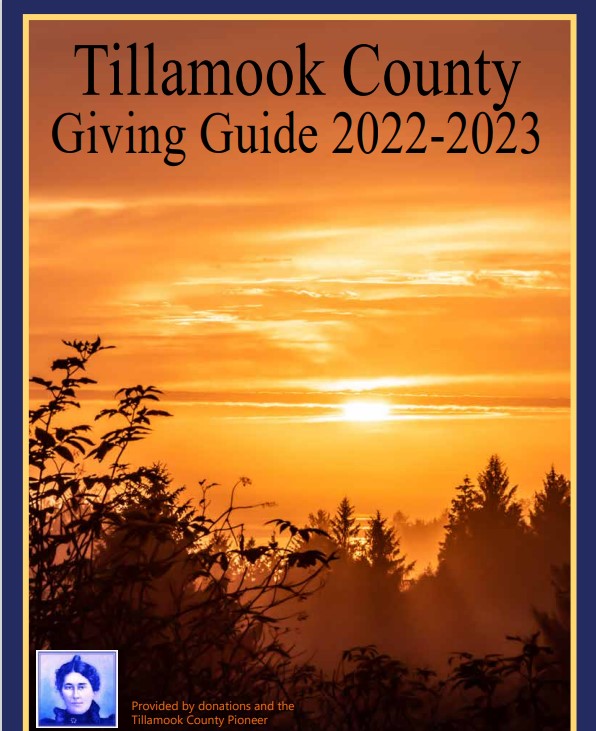 By April Bailey
For the first time in at least two decades, Nestucca Valley School District promoted a local community member to Superintendent.
Misty Wharton, third generation graduate of Nestucca High School, began her career in the Nestucca Valley School District as an instructional aide and has risen through the ranks to Superintendent. With family ties that span over 100 years in South Tillamook County, Ms. Wharton carries on a heritage of community service.
As the daughter of Randy and Rose Wharton, Misty grew up in our rural district with ties to local commerce. Her paternal grandparents, Jim and Noni Wharton, owned a sporting goods store in Hebo, while operating a dory fishing boat. Her maternal grandparents, Clem and Elizabeth Hurliman, operated a dairy farm on Meda Loop. Her parents continued the family tradition, Randy's career has been mostly in Nestucca Valley School District, he trained as a student teacher at Nestucca High School and eventually became the principal of that school. Rose, has managed two different banks in South County, U.S. Bank and Oregon Coast Bank.
Despite all the family's devotion to the community, like most graduates, Wharton did not foresee herself following in their footsteps: " . . .the last thing I thought I would find myself doing would be returning to work in education in the Nestucca School District." However, after her graduation from Portland State University, Wharton returned to the area as an Americorp volunteer. During this time, she discovered her enjoyment of working with students, and she decided to earn her Masters in Arts of Teaching from George Fox University. While teaching social sciences at Nestucca High School, Wharton continued her education, and recently earned her professional administrative license. Wharton also coached several sports during her teaching career, including cross country, softball, volleyball, and track; Wharton still holds the Nestucca High School girls' record for the discus.
Wharton believes that her personal history and ties to South Tillamook County aides her as superintendent by "understanding the culture of our small rural area, as well as the needs of our families and students. I am fortunate to have the unique advantage of knowing how this community 'thinks'." However, this also presents a challenge in that she must deal daily with people who have known her, ". . .my entire life, therefore they bring with them an established history on how I think and act. The role of superintendent presents limitations concerning decisions I have to make, which can sometimes be unpopular, particularly with people that know me well." Wharton tries to overcome this challenge by, "clearly communicating . . . why I make the decisions that I do and what I have to consider."
Looking forward Wharton hopes for " . . . Nestucca Valley School District to provide the opportunity and resources to our students, as well as equip them with the skills they need to find success in their chosen path of life." Wharton also desires to "make the Nestucca Valley School District community a great place for staff to live and work."