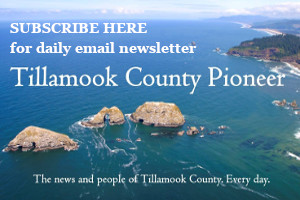 Pacific City, Oregon – The Oregon State Parks and Recreation Commission approved a new rule restricting driving on some beaches in south Tillamook County around Cape Kiwanda. A new fence atop the Cape was also unveiled this week, providing hikers with different views of the rocky headland and surf.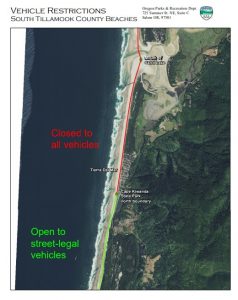 Driving on the beach from Tierra del Mar, an unincorporated community north of Pacific City, north to the mouth of the Sand Lake estuary was previously open for part of the year, and is now closed to all motor vehicles year-round. The beach south of the Tierra del Mar access remains open to driving. Signs at the beach access make the driving rules clear.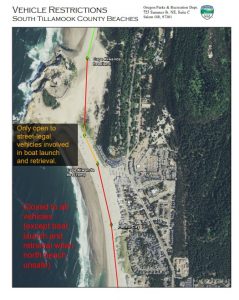 The Cape Kiwanda beach access in Pacific City is reached from a county-owned parking lot and boat ramp. The beach north of the boat ramp is available for parking by people launching or retrieving a boat. The beach from the county boat ramp is closed to motor vehicles from there south about a quarter mile. Boats may occasionally launch from this area when the area just north of the ramp is unsafe for launching or retrieving boats.
The beach was temporarily closed to motor vehicles in 2020 in cooperation with the county to reduce COVID-related crowding concerns, and due to staff and revenue shortages also prompted by COVID-19.
"This change moves nearly all the motor vehicles to designated parking areas off the beach on the south side of Cape Kiwanda," says Park Manager Jason Elkins. "It's great seeing families having a natural experience on the beach without dodging cars."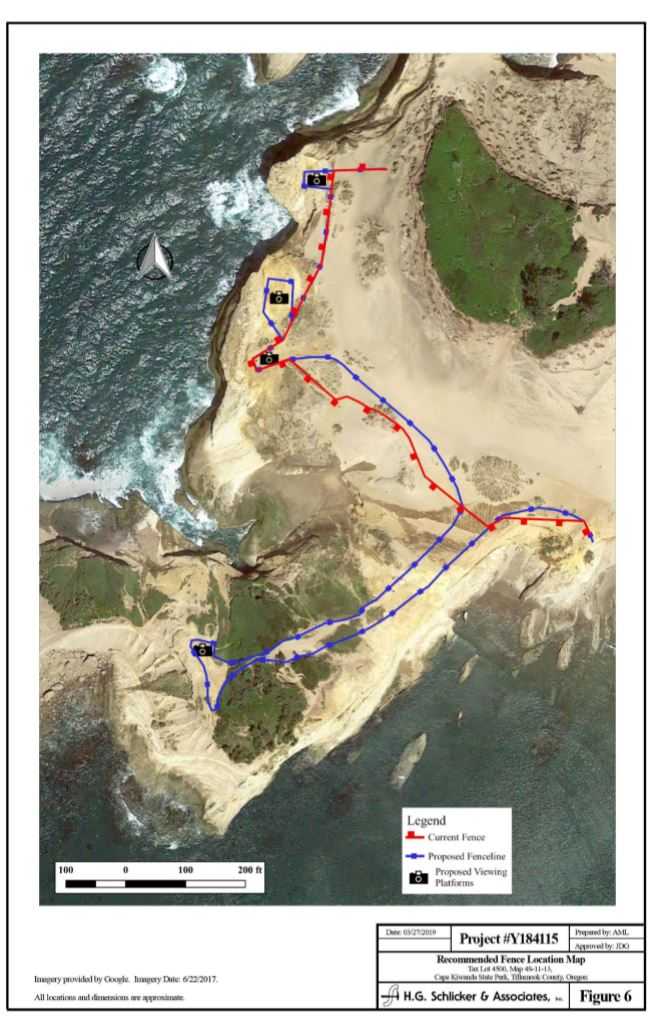 Cape Kiwanda is a sandstone headland just north of Pacific City and reachable by walking up a steep dune. The area is prone to erosion and has several sheer drops to the ocean. An old fence kept hikers more than a hundred yard back from the cliff edges in most areas, except for a small viewpoint. Hikers regularly ignored the fence and ventured into risky areas of the cape. Between 2014-2016, six people died due to falls. A new fence that creates several new views of the ocean and geologic features was unveiled May 20, 2021.
"We want visitors to enjoy better views without being tempted to cross a fence," says Park Manager Jason Elkins.
The fence has gone through different configurations since the area became a state park in 1973, and the elements and crumbly sandstone have made past attempts difficult to maintain. The new fence uses the same kinds of hardy wooden posts used in vineyards and for growing hops, with coated, nonreflective chain link covering the spaces under the rails.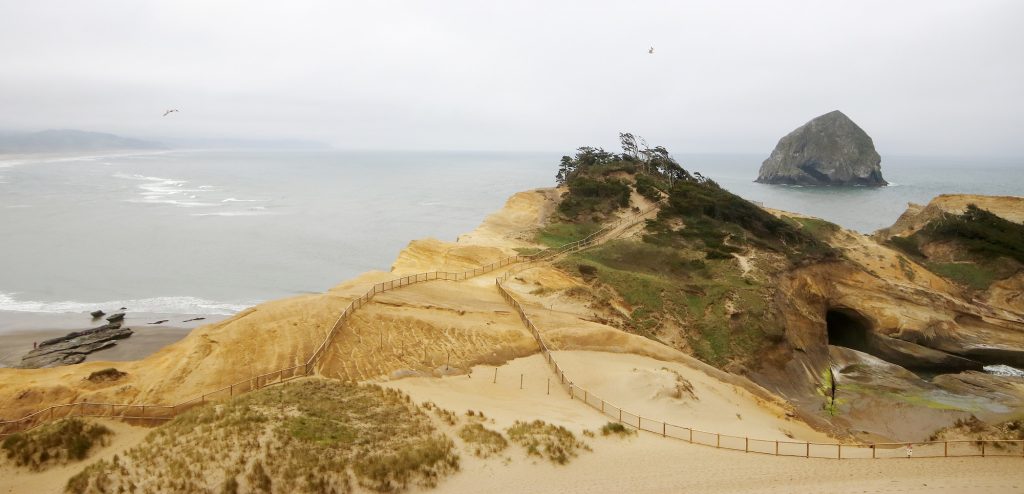 State Park and Department of Corrections crews installed 2,500' feet of fence at a cost of $30,000 over the last year.