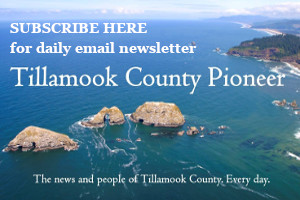 (Tillamook) – More than $10,000 in net proceeds were raised for Tillamook County's ambulance and emergency services at the inaugural Tee It Up for Tillamook golf benefit on Friday, Sept. 21, at Salishan Resort.
The golf benefit, hosted by Tillamook Regional Medical Center, drew 56 golfers from Tillamook, the North Oregon coast and the Portland metro area to participate in the newly minted premier charity golf tournament.
"We're very pleased with the response from friends of the hospital to this first-time event," said hospital President David Butler. "A big thanks to every one of our sponsors and those who joined us to play golf. This golf tournament has been a great opportunity to deepen relationships with a number of our business partners and friends in the communities we serve while raising funds for our ambulance service in a wonderful setting."
Tillamook Ambulance is owned and operated by Tillamook Regional Medical Center. The life-saving services provided by Tillamook Ambulance to North Oregon coast residents and visitors have deep impact. In 2017 crews responded to 4,327 calls for service, resulting in 2,726 transports and 630 transfers to higher levels of care in Portland.
Ambulance stations are strategically located in Manzanita, Garibaldi, Tillamook and Pacific City. The ambulance service is staffed by 33 highly trained emergency professionals who operate a fleet of seven ambulances. Of the seven ambulances, one is available for transport to Portland and two are designated for back up.
The funds raised by the golf benefit will go toward the purchase of new ambulances, maintaining current and acquiring new, state-of-the-art equipment and staff training.
Members of the community are invited to support the effort to acquire new ambulances. Donations may be made via the hospital's website at: www.AdventistHealth.org/TRMC/giving.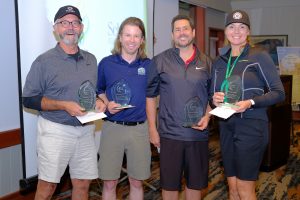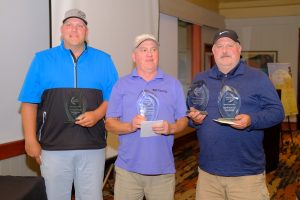 Tournament Results
Team winners:
·1st place low gross, with a score of 57, Tillamook Headlight Herald team: Glen Brock, Nate Jensen, Roby Lane, Joe Warren.
·1st place low net, with a score of 53: Oregon Health & Science University, Jonathan Betlinski, Mike Bonazolla, Shannon Kennedy, Anthony Masciotra.
Each first place team winner won a tournament trophy and a $75 gift card.
·2nd place low gross, with a score of 59: playing under the MedCraft Healthcare Real Estate sponsorship: Kevin Beebehiser, Al Fisher, Keith Thompson, Pat Vining.