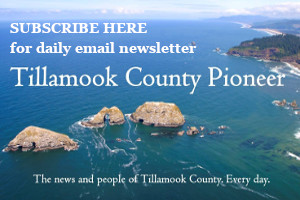 The Clatsop County Public Health Department has been informed of a new COVID-19 case.
The individual is a female age 30-39 and a north-county resident. She was reported to be hospitalized for a non-COVID-19-related cause.
The county has recorded a total of 47 cases since March 23. Forty-six of those individuals have recovered.
The county is offering drive-through COVID-19 testing to members of the public two days a week. Go to this link for more information.
Testing offered Monday and Wednesday.
The Clatsop County Public Health Department is offering drive-through testing for COVID-19.
The testing takes place Mondays and Wednesdays at the county's Household Hazardous Waste disposal facility at 1780 Williamsport Road, next to the Recology waste transfer station in Astoria. Testing will be open to Clatsop County residents age 15 or older.
People interested in receiving a test must first call the Public Health Department at (503) 325-8500 to make an appointment. Spanish speakers are also welcome to call the same number.
Callers will be asked a series of health-screening questions and will be assigned a time to show up during the next testing day.