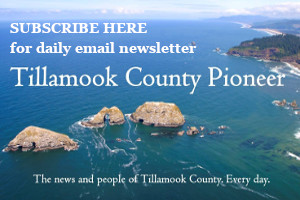 OTIS OR – October 2, 2017 – The Board of Directors of the Sitka Center for Art and Ecology is pleased to announce the appointment of Leslie Jordan as Executive Director, effective immediately. Leslie joins the Sitka Center succeeding Ben Shockey.
Sitka Board President Kristin Walrod says, "We believe Leslie has the qualities we need to take us into the next important phase of Sitka's future while deepening our current relationships and tending to our roots. In selecting Leslie, we were impressed with her strong capacity for ideas – particularly ones that reflected a deep level of creativity, reasoning and articulation – as well as solid implementation experience in managing large projects with thoughtfulness and finesse."

Leslie Jordan, founder and principal of Perch Projects in Los Angeles, brings a singularly effective skill set to construction project management, community outreach and event planning that is formed by her deep engagement with life and the people around her. Her childhood connection to art in the family garage "studio", where clay, resin, wood, paper and paint made up a playground of discovery eventually led her to a BFA from the San Francisco Art Institute with an emphasis on photography. An entrepreneur who has established multiple for- and non-profit ventures, she is also a mother of three, an ocean-crossing sailor, a fine-arts graduate, and a highly experienced project and program manager. She sees the opportunity to lead Sitka as a chance to bring together all of the skills and interests she has acquired in a life of work, travel, exploration, art and environmental concern.
Committed to expanding the relationships between art, nature and humanity, the Sitka Center for Art and Ecology is renowned for its workshop and residency programs. Located at Cascade Head, with views of the Pacific Ocean, the Sitka Center offers a place where artists, writers, environmental scientists and musicians of all abilities and backgrounds come to nourish and inspire their creativity.
For more details visit www.sitkacenter.org 541-994-5485 Sitka Center for Art and Ecology, 56605 Sitka Drive, Otis, OR 97368.