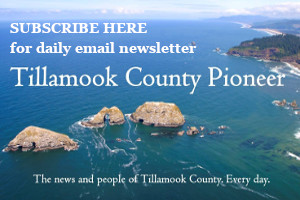 The Museum will be working with Garibaldi residents and the Oregon Historical Association to bring Diane O'Leary paintings and 2 exhibits to Garibaldi this summer.
Garibaldi Museum announces 3 new displays and exhibits coming this summer and fall.
Beginning in May through July, four paintings by Diane O'Leary will be on display in our lobby. Diane O'Leary, PhD. was a Native American multimedia artist – half Irish and half Comanche. Her work advocates for the equality and dignity of the oppressed and misused, including Native Americans, women and the environment.
Coming exhibits:
•From September 9 through October 4, the Garibaldi Museum will be partnering with the Oregon Historical Society (OHS) to bring "Oregon Voices" to the Museum. The exhibit discusses important people, industries and organizations in Oregon history.
•October 7th through November 1, the Museum will work OHS to present the "Oregon is Indian Country" exhibit. In this exhibit, Tribal members document their contemporary traditions.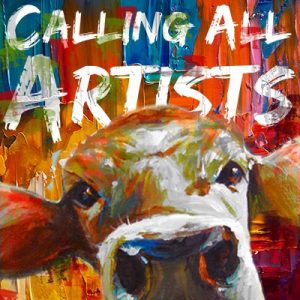 Call to Artists
An exhibition established to encourage the sharing of beauty in art.
To have your work seen by visitors of the Garibaldi Maritime Museum, we encourage submissions from local and regional artists. To take this opportunity to submit your best works and connect with our visitors from local, national, and international locations, please contact us.
Accepted Media: visual arts, photography, fashion, design
sculpture, mix media
• This Call is open to everyone
• Please submit large-size jpeg images (2500 pixels)
Consignment Opportunities Available.
Please contact Serena at: 503.322.8411 or info@garibaldimuseum.org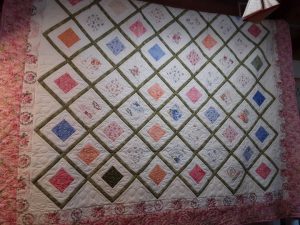 Quilt Raffle Fundraiser
Gloria of Cascade Falls Quilts, has again donated a quilt to the Garibaldi Maritime Museum for our Spring Fundraiser. This Queen Sized Spring Rose patterned quilt will be raffled off late spring. Tickets on sale now: $5 each or 3 for $12. Stop by and see this lovely quilt for yourself and pick up a ticket. Proceeds to benefit exhibit and educational projects of the Garibaldi Maritime Museum.
Drawing will be held at the end of July.
The Garibaldi Maritime Museum is a small nonprofit museum located at 112 Garibaldi Ave. Garibaldi, on the beautiful coast of Oregon, for more information go go www.garibaldimuseum.org. The museum is open Thursday through Monday, 10 am to 4 pm.