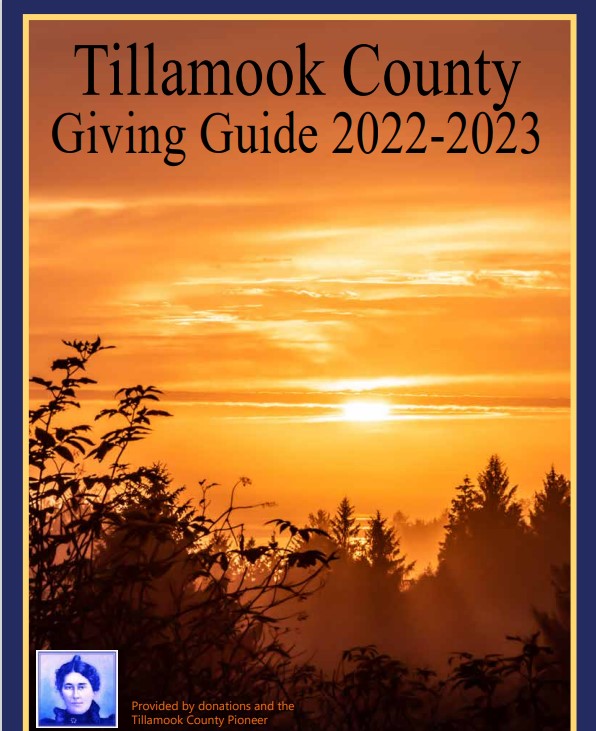 The Tillamook County Cultural Coalition (TCCC), which awards Oregon Cultural Trust funds to art, culture, and heritage projects in Tillamook County, recently added new members to its Board of Directors. The board consists of representatives from north, central, and south county who serve three-year rotating terms (some members retiring and others added each year). Those serving for 2019 are:
Sharman Ensminger-Stapp, Pacific City (Chair): Sharman is a school district equity director and adjunct college instructor. She enjoys cooking, music, fiber arts, and flea-market picking. She is also active in her church and deeply committed to social justice issues and related academic research.
Becky Cook, Neskowin (Treasurer): Becky is an art gallery assistant who enjoys the beach, creating art and exploring new places.
Kim Cavatorta, Hebo (new member): Kim is retired as Executive Director and art instructor for Community Arts Project. She enjoys art, writing, singing, traveling, gardening, hiking, Tai Chi, and community volunteering/activism.
Mike Arsenault, Rockaway Beach (Vice Chair): Mike is a retired Nike global marketing executive and is owner of RecreateNow LLC, a Marketing Strategy & Design firm. He is a photographer, theater veteran, founder of Rockaway Beach Foodies, and active on many County Boards.
Tam Hulburt, Netarts (new member): Tam is a Core Energetics therapist and owner of Peaceworks Counseling and Art Annex in Netarts. She enjoys creating art, gardening, yoga, photographing, and sharing our local natural beauty with the world.
Kristina Vatne, Tillamook (new member): Kristina is a Victims Assistance Program Coordinator for the District Attorney's office. Her hobbies include wheel-thrown pottery, volunteering, and all things feline.
Val Vines Magee, Nehalem: Val is an Oregonian who spent a career in Park Planning and Historic Preservation in San Diego and Maui. She enjoys history and volunteerism, and as a member of the Nehalem Valley Historical Society, she currently leads a program to restore the historic Nehalem American Legion Cemetery.
Founded in 2002, the Oregon Cultural Trust (OCT) works to protect and stabilize Oregon cultural resources by creating a solid foundation for the future; expanding public awareness of the quality of, access to, and use of culture in Oregon; and ensuring that Oregon cultural resources are strong and dynamic contributors to Oregon's communities and quality of life.
Each year, one-third of OCT funds go to 45 Oregon Cultural Coalitions. Coalitions, in turn, grant those funds to local cultural programs or projects. The Tillamook County Cultural Coalition (TCCC) selects projects to receive funding in the following areas: education, community arts, heritage, environment, and traditions. Eight organizations in Tillamook County received OCT funds for 2019 projects.
TCCC is looking for new Board Members who are aligned with the Oregon Cultural Trust and TCCC missions to enhance local arts, heritage and humanities in Tillamook County. Contact TCCC at tillamookccc@gmail.com to request information on board membership. To learn more about the Trust, go to www.culturaltrust.org. For TCCC grant application guidelines and deadlines, visit www.tcpm.org/tccc.htm and like us on Facebook.