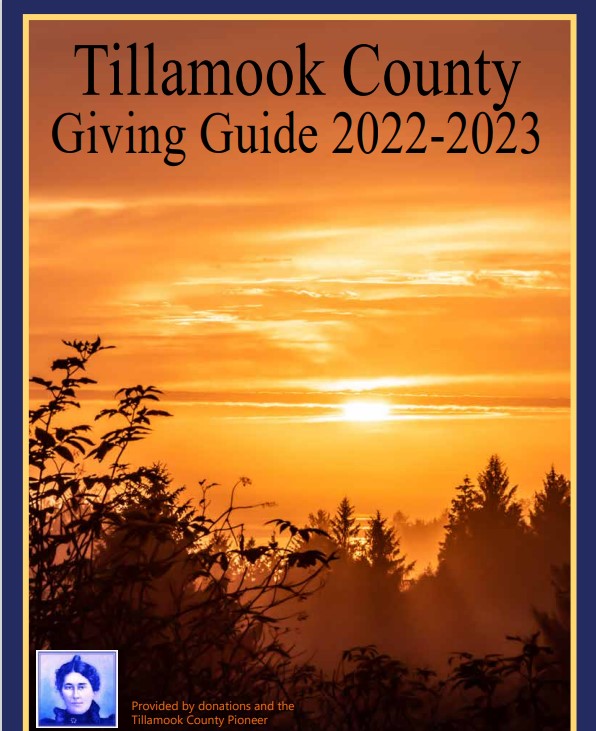 On Friday August 7th, OHA released new modeling about the spread of COVID-19 in Oregon. Here's what the situation looks like in Oregon now, according to State Health Officer Dr. Dean Sidelinger:
The predicted resurgence in cases following reopening has stabilized. But there are warning signs that tell us cases could spike again. At the same time, case data and modeling indicate transmission has slowed.
We can reach a point where the virus can't spread at a sustainable rate – if we all work together.
Our new modeling report reinforces the uneasy balance of our current situation.
Thank you for all you're doing to help stop the spread of COVID-19. We all need to continue to:
Stay physically distant.
Cover our faces.
Wash out hands frequently.
Avoid large gatherings.
Stay close to home.
Find the OHA modeling report here.
Choosing the right material for face coverings
People have gotten creative with their masks and face coverings during the pandemic, some using fabrics with designs that make them smile or celebrate a favorite sports team. If you've wondered about what the most effective materials are for handmade face coverings, check out the graphic below for guidance.
And don't forget: Masks, face shields and face coverings are currently required statewide for indoor public spaces (for example, grocery stores, pharmacies, public transit, personal services providers, restaurants, bars, retail stores, and more). In addition, face coverings are required in outdoor public spaces when physical distancing is not possible. Children age 5 and up are required to wear a face covering. People with a disability or medical condition may request accommodation from the business if they cannot wear one.
Keep up to date at OHA's mask page.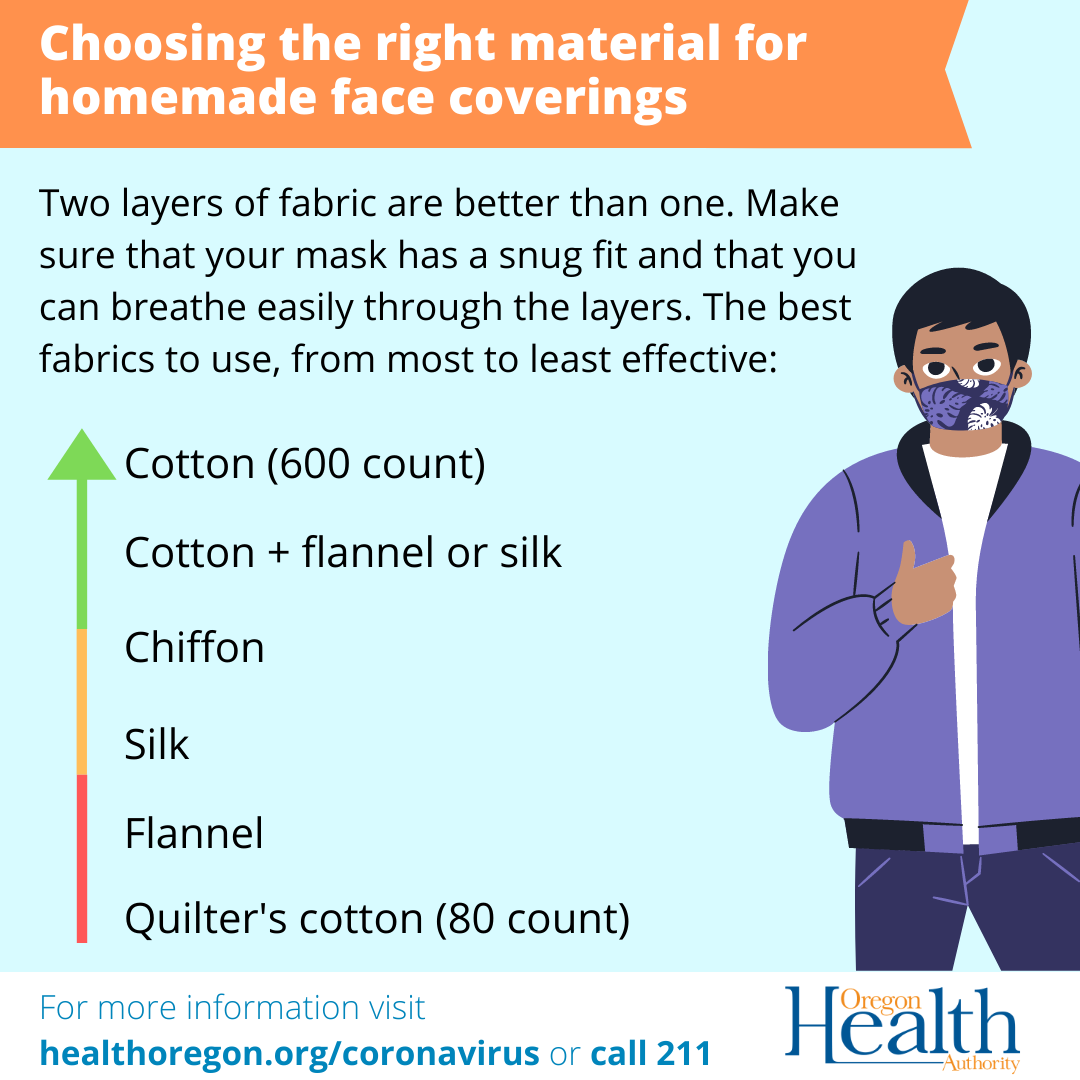 Oregon reports 423 new confirmed and presumptive COVID-19 cases, 9 new deaths
COVID-19 has claimed nine more lives in Oregon, raising the state's death toll to 348, the Oregon Health Authority reported Friday August 7th.
Oregon Health Authority reported 423 new confirmed and presumptive cases of COVID-19, bringing the state total to 20,636.
The new cases reported today are in the following counties: Baker (1), Benton (3), Clackamas (16), Clatsop (1), Columbia (2), Deschutes (18), Douglas (3), Grant (1), Hood River (3), Jackson (12), Jefferson (5), Josephine (3), Klamath (1), Lane (13), Lincoln (1), Linn (6), Malheur (21), Marion (47), Morrow (21), Multnomah (110), Polk (7), Umatilla (53), Union (2), Wasco (3), Washington (53), and Yamhill (17).