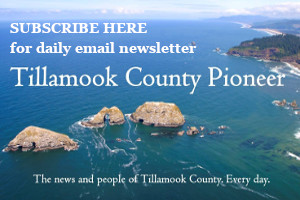 By Dan Haag
PGA Professional Matt J. Brown has always had golf running through his veins. When the opportunity arose to purchase the soon-to-be closed Manzanita Golf Course, he didn't hesitate.
Brown acquired the popular nine hole golf course property from Jim Pentz and Tony Erickson of Pine Grove Properties, Inc. in January.
A month into ownership, and Brown couldn't be happier.
"The chance to be a part of one of my favorite courses while keeping it viable within this community is such a privilege," he said.
Brown acknowledges that buying the course "kind of came out of the blue," especially when the fate of property was subject to a wide variety of rumors.
By opening a dialogue with Pentz and Erickson, as well as interested community members, the process accelerated.
"We started with some casual ideas and conversations until it finally came to fruition," Brown said, adding that it was an exciting opportunity not only for himself, but for anyone who enjoyed playing in Manzanita.
A little over a month later and Brown is immersed in what he calls "phase one" which is getting the course open again and making sure people are out having a good time.
There was also the logistics involved in making sure the course was usable, including going over things like drainage issues and improving the merchandise selection in the pro shop, and creating a new website, duties Brown refers to as "polishing the gem." He also acknowledges a need to utilize social media to create awareness. "It's all about making sure people have the best experience possible," he said.


Brown, a resident of Gearhart, Oregon and 2016 PGA National Merchandiser of the Year, has been in the golf world since he was 13, a passion that has taken him to courses across the country.
His passion turned profession when he took over as General Manager and Head Professional at his hometown Highlands Golf Club in 2007.
As a PGA Professional, he's learned everything related to the game of golf, from course management to maintenance. Above all, he says, is the emphasis on educational opportunities within the game, particularly at smaller courses like Manzanita's.
Brown calls courses like Manzanita's the future of golf: fun and affordable to play in a setting that allows for individual growth.
One significant step in that direction will be a push to get the younger generation to come play, something Brown wants a heavier emphasis on. That includes offering a Junior Pass for $99, which includes a full year of unlimited golf for anyone ages 11 to 18.
"The PGA's mission is to help grow the game," he said. "I've always believed that nine-hole courses are the type where you get get people interested in how to play the game."
Part of that interest is ensuring that the bedrock charity events that have been held at the Manzanita Golf Course – Manzanita Open, Mudd-Nick Tournament – continue unabated. Brown says events like these are important to the community, which make them important for the golf course.
"We're more than thrilled to continue these traditions," he said.
As time goes by, Brown said he is open to adding even more community events, whether its smaller one-off events or even broaden tournament offerings. He said there is no shortage of fun ideas being tossed around to get people to come to town.
As Brown settles in, he is cognizant of the community that has embraced him and his vision.
"Everyone here has been incredible and supportive, wanting to know how they can help," he said. "It's a joy to be a part of."
The course is now open six days a week (Tues. – Sun., 8am – 4:30pm, closed Mondays), seven days a week beginning later this spring. To see what's going on at the Manzanita Golf Course, visit www.manzanitalinks.com