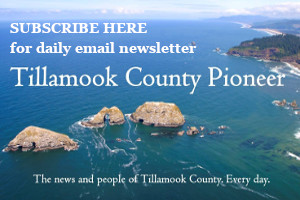 March 15, 2022. Tillamook Coast Visitors Association (TCVA) announced today a new $70,000 grant for business signage for tourism businesses. The goal of the program is to assist tourism business owners with the costs of installing new and well-designed signage and lighting, which will also improve the visitor experience. Applicants are eligible for a 50% reimbursement, up to $10,000.
Tillamook Coast Signage Grant program is a pilot project, and will continue until all the funds have been granted. The application and information packet can be downloaded at: https://tillamookcoast.com/grants/
"In our most recent sustainable tourism marketing grant round, there were multiple requests for signage, due to businesses moving, expanding or updating," said Amy Blackburn, Deputy Director and Finance & Grant Administrator for TCVA. "Our board decided that with the permission of the county, which we received, we would develop a signage grant. After all, signage is the most important element of marketing a brick-and-mortar business."
Eligible applicants include tourism-related businesses and nonprofits within Tillamook County from the following type of businesses: accommodations, recreation & entertainment, food & beverage, and visitor information centers. For this pilot grant program, retail establishments are not eligible to apply, but are encouraged to send an email to amy@tillamookcoast.com to express interest in future offerings.
"Support for tourism businesses is a major initiative of TCVA," said Nan Devlin, Executive Director. "In the past, we've done pilot programs for websites, online reservation systems, holiday lighting, workforce training, social media and marketing workshops, and COVID supplies. When we saw the many requests for signs, we launched this grant."
For more information, contact amy@tillamookcoast.com