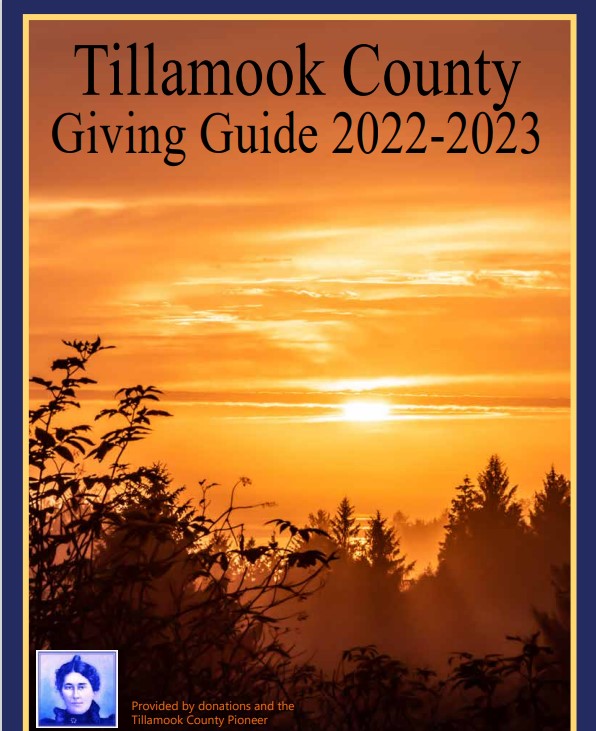 Many of us need support accessing food right now, and there are new and expanded resources to help meet these needs. To make it easier to see what resources are available, the Department of Human Services has developed a new website to help connect Oregonians with:
Local school meal programs
Food banks and pantries
Meals for older community members
Applications for food assistance programs
You will also find downloadable flyers about Oregon's food resources in 11 languages. Go to needfood.oregon.gov.


Visit NeedFood.Oregon.Gov to help meet your essential needs
Weekly Report presents snapshot of COVID-19 in Oregon
OHA released its COVID-19 Weekly Report, which presents an in-depth look at the virus in Oregon. This week's report again contains a summary of the week's data by an OHA Senior Health Advisor. Also new this week is a table that displays cases by gender and ethnicity.
This week's report no longer contains a table of underlying conditions of those who have died from COVID-19. Routinely available information about COVID-19 cases lacks sufficient detail to offer useful information about the specific conditions that make up the broad categories included in the table. A more accurate and reliable source of information about underlying medical conditions among hospitalized patients with COVID-19 has become available through COVID-NET (https://gis.cdc.gov/grasp/COVIDNet/COVID19_5.html), a national surveillance network that collects detailed medical information about hospitalized patients in many states. Oregon is a participant in COVID-NET.
Read the COVID-19 Weekly Report here.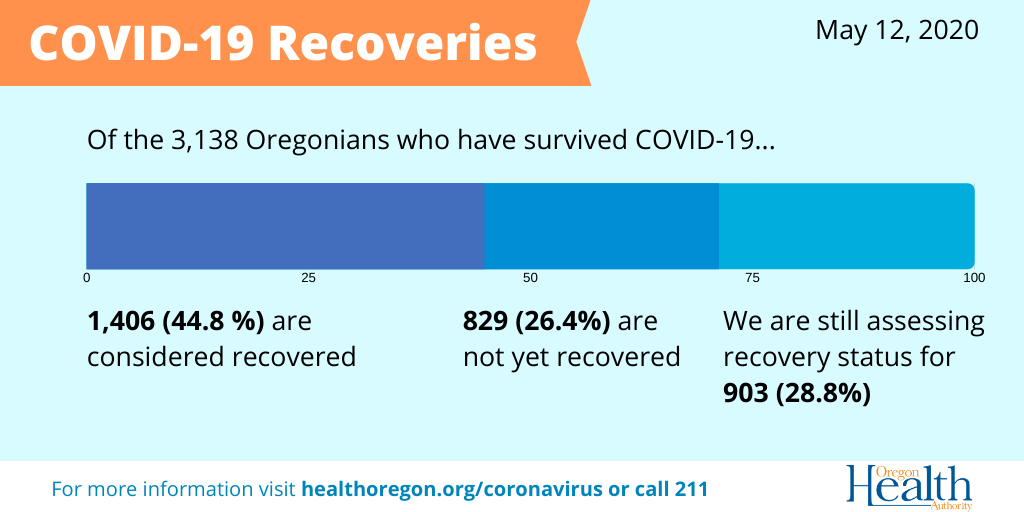 COVID-19 rapid testing instruments distributed across the state
Today, the Oregon Health Authority announced that it has distributed 12 additional Abbott ID NOW rapid testing instruments to healthcare providers around the state. OHA distributed the first three of a federal shipment of 15 in April but was unable to send the remaining 12 until now because of a lack of test supplies. Now the state has received enough test supplies to distribute all 15 machines and continue to supply them going forward.
The 12 additional sites receiving an Abbott ID NOW instrument and test kits include:
Asher Community Health Center (Wheeler County)
Bay Area Hospital (Coos County)
Blue Mountain Hospital (Grant County)
Grande Ronde Hospital (Union County)
Mercy Medical Center (Douglas County)
Mirasol Family Health Center (Umatilla County)
Northwest Human Services (Marion County)
Salud Medical Center (Marion County)
Sky Lakes Medical Center (Klamath County)
Wallowa Memorial Hospital (Wallowa County)
West Valley Hospital (Polk County)
Woodburn Ambulance (Marion County)
The machines will improve the capacity for testing in these communities and can return positive or negative test results in roughly 15 minutes.
Oregon reports 61 new confirmed COVID-19 cases, 11 new presumptive cases, 0 new deaths
The state's death toll from COVID-19 is unchanged from yesterday and remains at 130, the Oregon Health Authority reported Tuesday May 12th.
Oregon Health Authority reported 61 new confirmed cases and 11 new presumptive cases of COVID-19 as of 8 a.m. today, bringing the state total to 3,358. The new confirmed and presumptive COVID-19 cases reported today are in the following counties: Benton (1), Clackamas (6), Clatsop (1), Deschutes (4), Jackson (1), Josephine (1), Klamath (1), Linn (1), Marion (29), Multnomah (9), Polk (2), Wasco (1), Washington (14), Yamhill (1).
To see more case and county level data, please visit the Oregon Health Authority website, which OHA updates once a day: www.healthoregon.org/coronavirus.