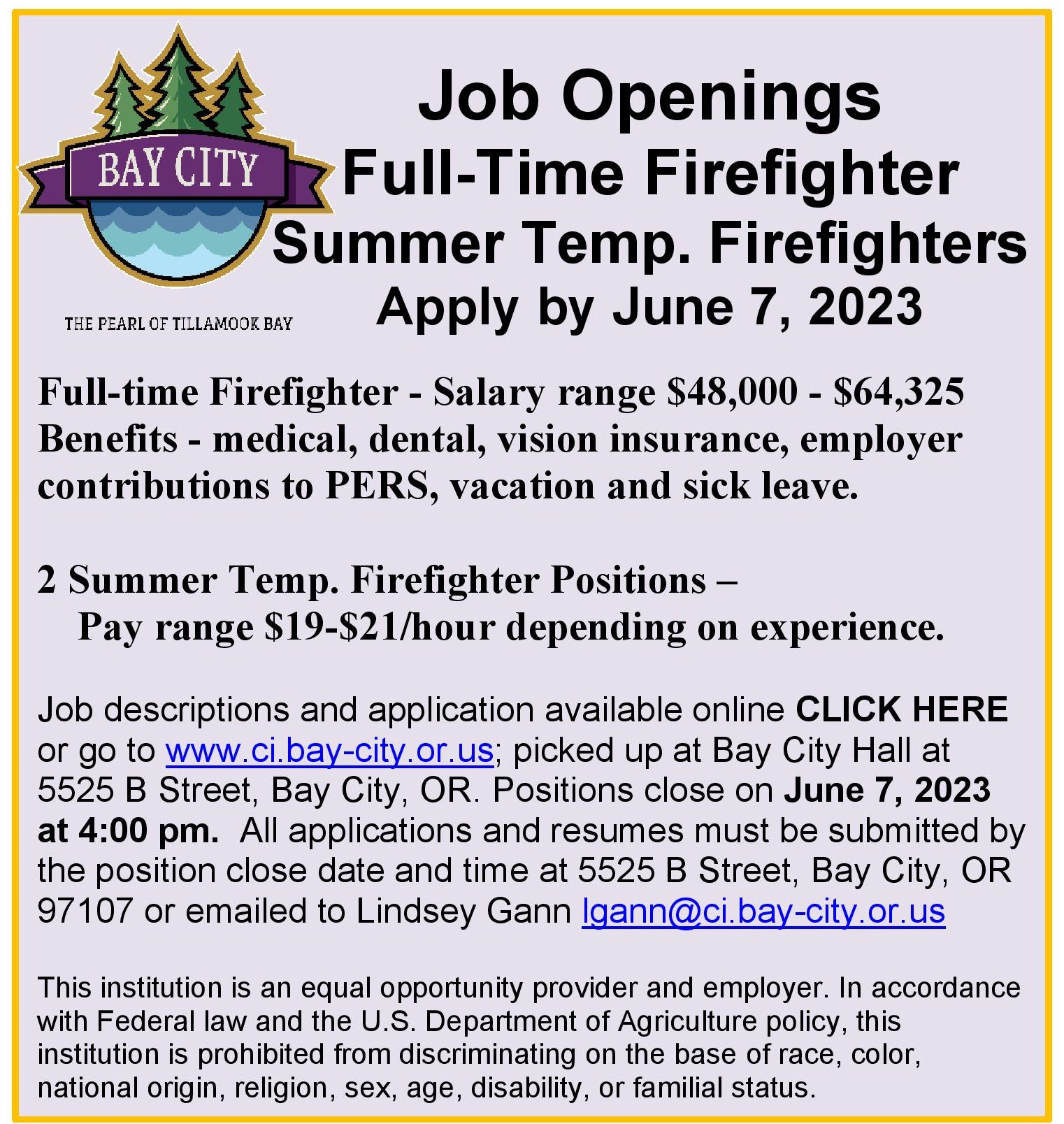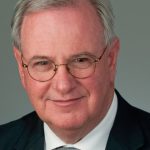 By Representative David Gomberg, House District 10
It has now been two weeks since the Echo Mountain Complex Fire roared through the center of our district. Much of northern Lincoln County remains under evacuation as firefighters extinguish remaining hot spots, clear roads, remove weakened and dangerous trees, catalog the damage, and make sure no one is missing. The National Guard has deployed to help protect neighborhoods.
If you still do not know the status of your home, phone the Lincoln County Call Center at 541-265-0621. They now have a list of every property in the evacuation areas.
Neighborhood
Mopping up and full containment may take two weeks more. Assessment and evaluation will tell us the extent of the damage. But it is only in personal stories that we will learn the extent of the loss.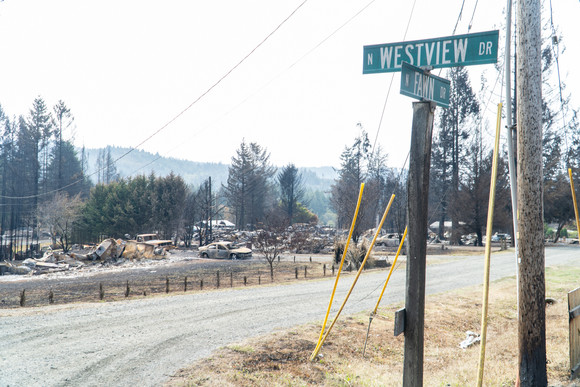 This week I toured much of the fire zone with Sheriff Curtis Landers. I saw charred swing sets standing among smoking trees. I saw entire neighborhoods reduced to ashes and twisted metal. I saw the hulks of burned cars where lead had melted from the batteries and run across the ground like a shiny metal river. I saw wooden deck chairs facing the sunset in a garden next to a home that had burned to the ground. I saw a row of mobile homes completely gone except for one at the end of the road standing unscathed with a brave flag on the mailbox.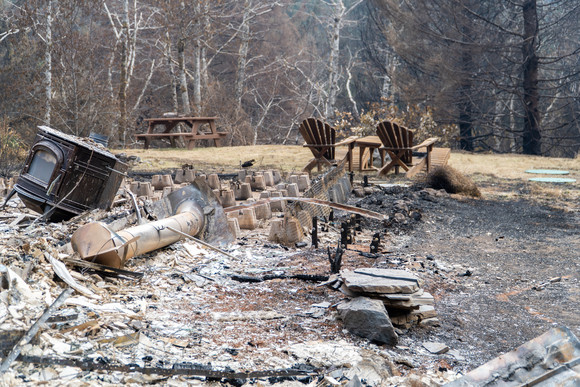 If you are under evacuation, I suggest several steps.
1. Take care of yourself and your family. These are difficult days filled with stress, uncertainty, and anxiety. If you need help – financial, health, or emotional – please ask for it.
2. Contact your homeowner's or renters insurance company as soon as possible and ask an agent how best to proceed.
3. If you lack insurance, seek guidance and assistance from entities such as the American Red Cross, religious organizations, public agencies, community groups, state and local emergency services providers and nonprofit crisis counseling centers. Calling 211 or visiting 211info.org can connect you with service providers.
4. If you need assistance understanding your insurance, contact United Policyholders, a nonprofit organization dedicated to helping people and businesses navigate the process.
5. Individuals and business owners who sustained losses in Lincoln County as a result of the wildfires should apply for FEMA assistance at www.DisasterAssistance.gov or by calling 1-800-621-3362. Low-interest disaster loans from the U.S. Small Business Administration are available to homeowners, renters, and businesses. Call the SBA at 1-800-659-2955 or visit www.sba.gov/services/disasterassistance.
Many people have been asking how to help. Thanks so much for reaching out and for thinking of others in this devastating time. There are many GoFundMe pages working to help specific families. And locally administered Angels Anonymous has distributed over $12,000 in North Lincoln County. You can reach them at P O Box 554, Lincoln City, OR 97367.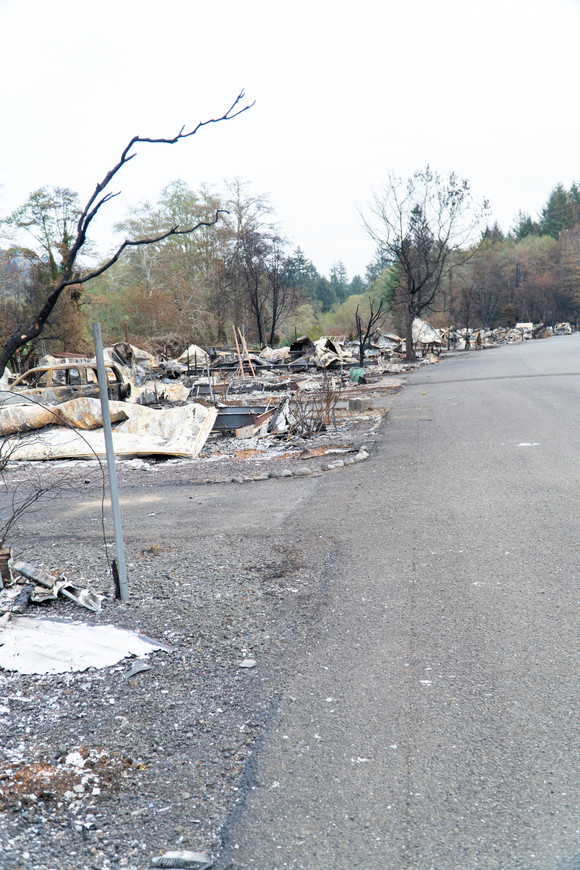 You might also check Lincoln County's Donation Page and Oregon Emergency Management's vetted volunteer/donation page. I encourage you to support groups that focus their support here locally.
Please be wary of phone, email, or door-to-door solicitations. Only give to registered charities. Before you give, check the Oregon Department of Justice database or call 971-673-1880 to confirm the organization is properly registered with the Oregon Department of Justice.
The days ahead will be difficult for many. I am struck by the resilience of families I've seen return to so little and react with such courage. And I am also struck by the generosity of our communities that have responded so quickly. Food, clothing, and personal supplies have come in more quickly than they can be organized!
Our priority is to assist those who have lost their homes and property. Then we need to begin the difficult work of starting to clean up. Some affected families may be uninsured or underinsured. Many of the structures lost contained asbestos and other dated contaminants that are difficult and costly to remove. With rains coming, there are threats to our groundwater and streams. Water and septic systems have been lost or damaged. Phone lines remain out.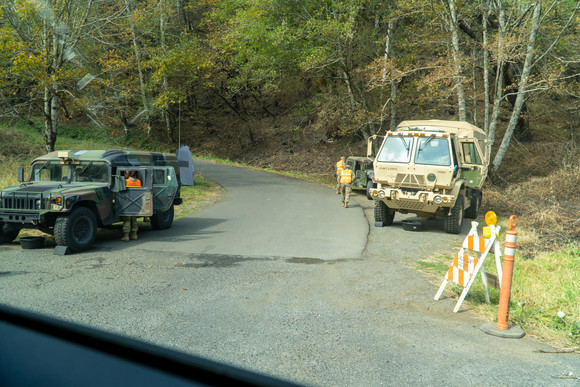 Emergency vehicles
Someday, we will tell stories about 2020. How those stories end depends on our ability to come together. If we can bridge urban and rural divides, if we can bridge divides between red and blue, between our comfortable and our lower income neighbors, and between our younger and older residents, then we will come through 2020.
I believe we will.
Late Thursday, Susan and I returned home. The fire had come to the edge of our driveway and burned downhill between us and neighbors on either side. Signs of firefighting were everywhere. A third of the houses on our road were gone. But our home was intact. On the table, where we had left them were two half-filled glasses. We drank a toast to our safe return, and to the men and women who had fought the flames. Then we drove up the hill to help neighbors.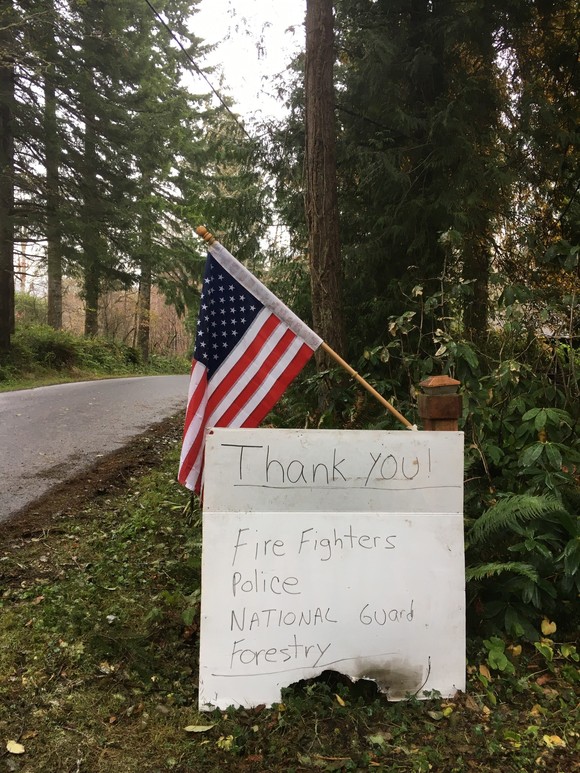 COVID-19 Resources
Lost Wage Assistance Program: The Oregon Employment Department launched the online self-certification for the Lost Wages Assistance (LWA) program. The temporary emergency program funded by FEMA provides an additional $300 per week to people who are out of work and receiving unemployment benefits due to COVID-19. To meet FEMA requirements for the program, claimants must certify that they are receiving unemployment benefits for COVID-19-related reasons. If a customer has claimed those weeks and has already been paid for regular benefits, PUA, FPUC or EB, they do NOT have to certify they were unemployed those weeks to get benefits. For step-by-step instructions on how to self-certify, click here.
COVID-19 Mortgage Assistance: The Oregon Homeownership Stabilization Initiative recently opened a COVID-19 Mortgage Relief program. If you have suffered financial hardship and have fallen behind on your mortgage OHSI may be able to help in the form of a five-year forgivable loan recorded as a lien/mortgage on your property. You can find out about program requirements or access the application through this link.
Free PPE for Small Businesses & Childcare Providers: Governor Brown has announced a new program to provide masks and gloves to small businesses and childcare providers in the midst of the COVID-19 pandemic. The Emergency Board, allocated $10 million from the federal CARES Act funding for the purchase of protective supplies. Businesses with fewer than 50 employees that are headquartered in Oregon with principal operations in Oregon are eligible. Businesses with fewer than 10 employees will receive a box of 200 gloves and 100 masks, with larger businesses receiving up to 500 masks and 800 gloves. For now, businesses are limited to one order, with additional orders possible at a later date depending on availability. The order form is online and is now accepting orders. Businesses and child care providers can access the form here.
Warm Regards,
Representative David Gomberg, House District 10
email: Rep.DavidGomberg@oregonlegislature.gov
Capitol phone: 503-986-1410
Capitol address: 900 Court St NE, H-471, Salem, OR, 97301
website: http://www.oregonlegislature.gov/gomberg