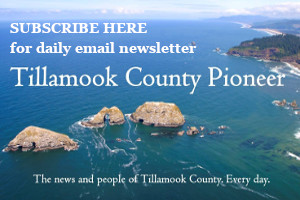 The Oregon Voters' Pamphlet for the January 23, 2018 Special Election was mailed statewide for delivery between December 27 and 29. I encourage you to study the arguments on both sides.
If you need to register to vote or update your voter information, you can do so on our website. The registration deadline for this election is January 2, and ballots must be received in your county clerk's office no later than January 23. Please remind your friends and family how important it is to vote.
Our nation promises liberty and justice for all, so we want to encourage our recently naturalized citizens to participate in their democracy. The stories of new citizens who immigrated to the United States to build a better life for their families are inspiring, which is why I was honored to welcome immigrants into citizenship at a naturalization ceremony in Portland as my first public event as your Secretary of State. For those Oregonians who would like to read about Oregon elections in their native language, we have just launched online voter information in four additional translations—Chinese, Vietnamese, Somali, and Russian—in addition to the current languages of English and Spanish.
Our Elections Division is working hard to make your Voters' Pamphlet as understandable and inclusive as possible. For example, my team worked closely with advocates for Oregonians with disabilities and victims of domestic violence and other crimes to update important language about voter access, rights, and protections in our elections process. If you ever have a question about your voting rights, please call the Elections Division at 503-986-1518.
As you read your Oregon Voters' Pamphlet, you will see arguments submitted in favor and in opposition of the measure to be voted on. Sometimes authors purposely submit "Yes" arguments in the "No" column and "No" arguments in the "Yes" column. Oregon law requires the Elections Division to place arguments as submitted. If you notice arguments that seem to be in the wrong column, please be aware that this was not an error; it was the desire of the author who submitted the argument.
In closing, I want to reiterate the importance of voting in every election. Thank you in advance for fulfilling this important civic duty.
—Dennis Richardson